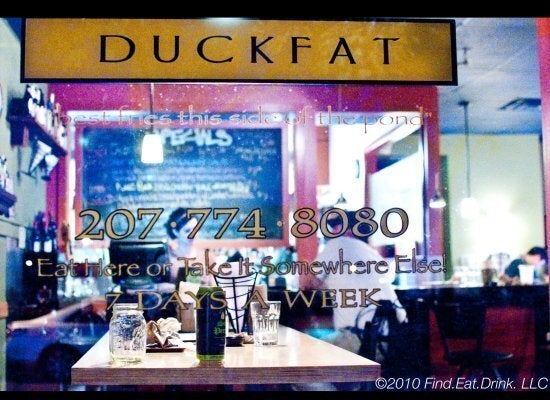 For anyone who happens to be a restaurant owner, current/former waiter or consumer of the culinary arts, the art of tipping is almost as important as the art of preparing the delectable deliciousness of a proper meal. When I dine out -- which is often since my own culinary skills leave no smoke alarm unturned -- I marinate in the scent of the Syrah or Malbec, savor the cuisine and bask in the company of great friends. Our servers are our tour guides for an evening likely to go down in the memory books for when I am old. They are the key to the success or failure of a restaurant, and we tip them accordingly.
Recently, Portland was rated as the "Foodiest City" by Bon Apetit. Most of those restaurants are centered in the downtown section of the city, which happens to be largely within my house district. I represent some of the finest restaurants, chefs and servers of this great country, and the model has worked thus far.
It is why I was quite disturbed to see a bill introduced into the Maine Legislature effectively placing ownership of tips with the owner of the establishment -- and not with the server. I am hardly a restaurant owner -- did I mention I'm a terrible cook? -- but I can't imagine this would entice qualified staff to work in the restaurant industry, and might seriously lead to people like me forcing money down people's pockets when no one is looking.
I prefer not to run the risk of awkward situations (Oh, that wasn't your pocket, so sorry!) as I can create plenty of accidental regrets on my own with little to no help from the government.
As servers are disproportionately younger in comparison to other segments of the working population, this bill targets workers who may not know their rights or know yet how to advocate for them. While this bill may not see the light of day, the message is clear: the working class should truly be the servant class.
Servers around the country should take note of the introduction of this bill, because it may well be introduced in other states where it could stand an easier chance of passage. Or worse, it could become a perennial bill that eats away at the fabric of the relationship between restaurant owner and server, ultimately tipping the scale entirely out of balance.
Related