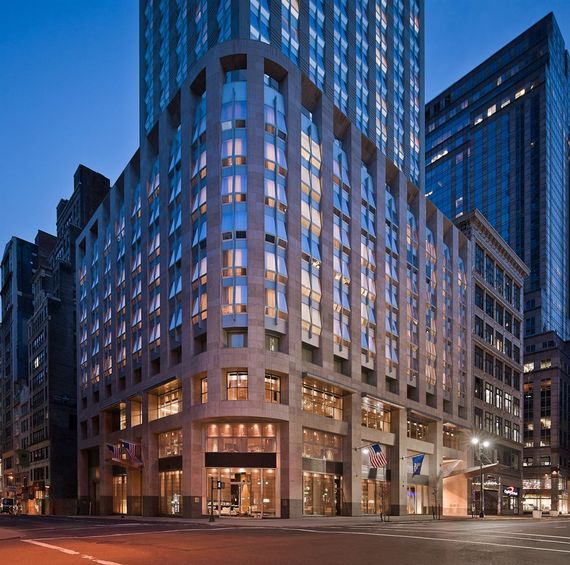 New York City real estate is a balancing act -- between starting anew and preserving the old, and between luxury and affordability.
Increasingly there have been tensions between the residential, manufacturing, and hospitality industries to create a harmonious balance of real estate in each throughout New York City.
Developers in the hotel industry have been eyeing industrial zones in the outer boroughs as prime construction sites since land prices tend to be cheaper than those in the traditional tourist neighborhoods in central Manhattan. Currently, Long Island City is home to 24 hotels with 17 in the pipeline, while Williamsburg is planning an additional nine to their existing three. As these two neighborhoods, in addition to Greenpoint in Brooklyn and even the Garment District in Manhattan become cultural hubs in New York City attracting both residents and business owners, it is no surprise that tourists would be willing to flock there as well.
However, as developers enter and hotels go up, property owners recognize the demand for their lots as prime hotel real estate. The demand for a buyout drives up rent prices for current manufacturing tenants and leads to the potential to force them out.
Across the river, the hospitality industry is facing an opposite clientele and therefore a different fate. Manhattan hotel and residential developers are progressively merging in order to create mix-use developments. Global high-end hotels are at the forefront of this trend, with the W New York Downtown, Langham Place on Fifth Avenue, and the Park Hyatt at One57 all boasting residences in addition to their standard hotel rooms and amenities.
While the trend for hotel-condominiums is fairly young, it has led to a progression in the marriage between the two industries. According to the March 3rd Community Board 1 meeting, the Ritz Carlton at Battery Park City, which is currently mix-use, is proposing a complete conversion from hotel to condo, eliminating the hotel component altogether. Ridding a hotel in place for a residential development attests to the residential construction boom in Manhattan, while at the same time illuminates the volatile nature of real estate successes and demands.
New York real estate is branching out in different directions into various industries and neighborhoods--it will be interesting to see which trends stick and which depart.
Photo: Langham Place, Fifth Avenue
Calling all HuffPost superfans!
Sign up for membership to become a founding member and help shape HuffPost's next chapter