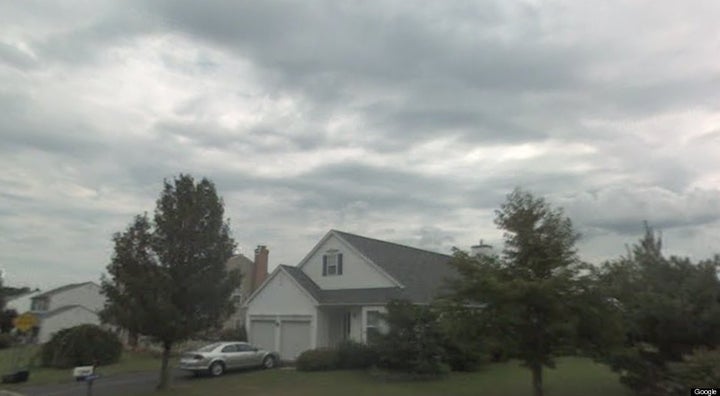 Francis Timothy Coleman first heard of "Privacy Assist" when a salesman called him at the end of 2009, saying he needed to verify Coleman's information.
"He starts reading me my address," said Coleman, who lives in Bethlehem, Pa. "He had my name, my age, my phone number."
When the guy demanded Coleman's checking account number, Coleman got angry. "I'm not giving you anything," Coleman said. "And he said, 'That's OK, I have all I need anyway.'"
In January, Coleman was shocked to find a $12.99 Privacy Assist charge had taken his last $3 of unemployment benefits and put his Bank of America checking account into the red. He called an 800 number for Privacy Assist to complain and was told the money would be refunded. When he called Bank of America, they said they'd take away the $35 overdraft charge, but he couldn't have his $3 back until Privacy Assist, which was described to him as a "partner company," delivered it.
"I didn't think that was OK," said Coleman, who goes by his middle name.
That was Saturday, Jan. 23. The following Monday, an angry Coleman showed up at his bank to demand his money back in person.
"That money needs to be returned immediately," said Coleman, 40. But the manager told him it would take seven to ten business days. "That's just not acceptable," Coleman said before leaving.
Next stop: the office of Rep. Charlie Dent (R), his congressman. A staffer there promised to forward details of the situation to the state attorney general and relevant banking authorities. Coleman went home, feeling his identity had been attacked and that he'd been the victim of a crime -- and that there was nothing he could do about it.
None of this -- the unwanted credit monitoring, the unfair fee, the unhelpful bank employees, the polite-but-useless response from his congressman's office -- is what caused Coleman to finally lose control.
The next day, he did a Google search for Bank of America and Privacy Assist and turned up hundreds of complaints similar to his own (indeed, Privacy Assist has prompted a lawsuit seeking class-action status). "I read at least 200 or better complaints and I just kept reading them, looking at each next one, and the next one. There had to be thousands of them that said basically that the bank had either stolen from or charged fees they weren't supposed to -- a lot of these older people were close to wiped out," he said.
"At that point, between being very aggravated and being upset looking at all the complaints -- I snapped."
Coleman picked up the phone and called the local TV station. "Tomorrow I'm gonna get my satisfaction. I'm gonna rob the place," Coleman said, according to the producer who answered the phone. "Satisfaction is going to be had, one way or another."
The producer, Dan Rinkus, had been preparing for that evening's State of the Union address when he took the call from the man who said he was "down and out and at the end of his rope." Coleman readily gave him his address and said he expected him to call the police. Rinkus felt bad for him, and was amused he'd publicly announce a bank robbery, but in this "weird conflict of emotions," as Rinkus called it, concern won out. He had an assignment editor call the police. Rinkus worried he'd have blood on his hands if this guy went bonkers.
But Coleman didn't have a gun. He didn't have a weapon of any kind. He says he's never even been in a fistfight in his entire life. He watched himself announce his threat and didn't even understand what he was doing. All he knew was that he didn't want to be the only one watching.
"I wanted the media there and I wanted them to witness the bank telling me, 'No, we won't pay you that money back,'" he said. "I guess in a real strange way I was trying to right a situation I felt was very wrong. The largest bank in America. They got probably the largest bailout money from the government and they don't need to be stealing from their customers."
Around 11 p.m. that night, police showed up at the white two-story house where Coleman lived with his 72-year-old mother. They rang the bell; Coleman told his mother to go to the back room, then he answered the door.
"I know why you're here. It's because of what I said to Channel 69 News,'" Coleman said, according to Colonial Regional Police Deputy Chief James DePalma. "He said something was going to happen at the bank tomorrow and he needed witnesses, people to see it... He was a little upset with the bank because of an overdraft."
DePalma said officers know Coleman because he'd made a few complaints to the department over the years. The arresting officer was impatient, Coleman said, and "mentioned to me the number of times I had called the police over the years over a disturbance in the neighborhood, things I had been touchy about." Coleman wouldn't elaborate on his previous calls to police, saying it had to do with an anxiety problem.
After arresting Coleman, an officer walked into the house and explained to his mother that they were driving him to a local hospital for a psychiatric evaluation before taking him to jail. Coleman's mother, who had been relying on her son to take care of her, would have to fend for herself for a while. "I've had two knee replacements, my gall bladder, my eyes," she said. "He's always been there to help me. He's really been my right hand."
The crisis worker who interviewed Coleman said she couldn't think of a reason he needed to be held at the hospital. "I did tell them that I did have a history with having some problems with anxiety," Coleman said. "For the past year I had been unemployed and things were getting a little bit tough, maybe a little bit out of control -- and I told them that when I made the call that basically I realized I was making the call."
Coleman had moved in with his mother after being laid off from Allentown Metal Works in 2009. He'd been working as an apprentice machinist -- or "Class C machinist," in his words. It's a vocation Coleman said he'd aspired to since high school. He said his grandfather worked as a master machinist at Bethlehem Steel; his father worked there as a chief clerk. He wanted to work there, too, figuring that he had a good chance of getting a job. So he studied machining.
But the year he graduated from high school, 1987, was not a good time to look for work at the third-largest steel manufacturer in the country. When he stepped up to the window at the company's employment office, the woman inside looked at him and said, "Where have you been the past couple years?"
Coleman didn't understand.
"Where have you been? They're not going to hire you," the woman said. She explained that Bethlehem Steel, which employed about 3,400 workers at that plant, had just laid off 550 workers. Coleman told her to have a nice day, turned around and left.
He bounced around from job to job, sometimes quitting on his own accord, sometimes being let go as part of a mass layoff. He said he'd been at Allentown Metal Works for nine months when they let him go. By the time President Obama visited Allentown in December to launch a still-ongoing "White House to Main Street" campaign, the factory had already let go of 35 percent of its workforce. The unemployment rate in the Allentown-Bethlehem area stands at 10.5 percent.
"One of their projects is actually related to the rebuilding of the World Trade Center and the Twin Towers down there," Obama said in a speech after visiting the factory. "Like so many others across America, these workers have also been doing the best they can to stay afloat in a brutal recession that has hit folks like them hardest of all."
After his psychiatric evaluation, police hauled the unemployed Coleman to jail, where they booked him and a magistrate judge (via videoconference) set bail at $75,000, on the recommendation of the annoyed arresting officer. The charge: making terroristic threats.
A prison guard asked a series of health questions -- something about swine flu, something about pneumonia. Coleman remembers only one question vividly: "When you get out of here, do you feel that you have anything to live for?"
"I used to, but not anymore," he told the guard. Coleman thought about how he'd started looking into getting some retraining via the state's Workforce Development system. Maybe that could have helped him.
The guard escorted him to a suicide watch cell and gave him a "turtle suit" -- a single-piece smock he couldn't use to kill himself -- and spent the next few weeks pretty much doing nothing.
When he merged with the general population, he learned he was famous: His threat against Bank of America made it into local and national media outlets. "I got all the responses that you could imagine, from, 'Boy, you're really crazy,' to thinking that that was really funny, to other people thinking that that was right on, 'You're standing up for yourself, for people against the bank that's doing this.' The only thing I didn't get was a negative response."
Coleman was released from jail the second weekend of April, two years of monthly parole visits in front of him. He said he's not going to use a bank anymore and that he'll cash any checks from future employment.
Now sedated with anti-anxiety medication, he talks calmly about what happened and is adamant that he made a terrible mistake. He knows now that when a bailed-out bank takes your last dime -- in Coleman's case, money deposited by the government to soften the blow of that "brutal recession" Obama mentioned -- threatening to steal it back is not OK.
Coleman's mom, who asked her name not be used in a story, is glad to have him back. When he was first arrested, she cried, saying she felt too ashamed to go outside. But she also resents the indignity of the situation.
"Our society is so screwed up at this point in time that your head spins. I never thought in 73 years I would ever see things so screwed up. Our government can't get things straight. We as people can't get things straight," she said.
"Perhaps it's that we know too much. Maybe it's because when I was younger we didn't know too much through the media, but when I hear of all of the corruption I really do wonder what kind of people are really running our government. On both sides -- it's just general -- they are so corrupt in so many ways. How do young people teach their children not to lie and not to be deceitful when our own government is deceitful in so many ways? I just find that I can't really do anything about it so I'll just be an ostrich for the rest of my life."

Calling all HuffPost superfans!
Sign up for membership to become a founding member and help shape HuffPost's next chapter