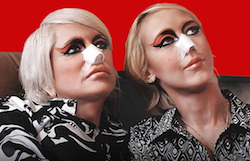 Genesis Breyer P-Orridge is best known as the godfather of industrial music -- specifically, as the founding member of Throbbing Gristle, Psychic TV, and Thee Majesty. But long before DJs and record-collectors sought out his (nowadays) highly-prized vinyl, P-Orridge first established himself as an artist who thrived on challenging the boundary between the sacred and profane -- including ejaculating in front of an audience of uptight British art patrons in a performance piece.
A friend of the late William S. Burroughs and Brion Gysin, Genesis Breyer P-Orridge was an early practitioner of the "cut-up method," using sound instead of the written word as raw material. P-Orridge has always been an ever-changing chameleon whose appearance often reflects his current creative process, and lately, he's been using his own body as a canvas -- applying the cut-up method to his very own flesh and blood by undergoing a series of cosmetic surgeries, including breast implants. His daring and provocative project blossomed from his deep love for Jacqueline Breyer, otherwise known as Lady Jaye. Although she was 19 years his junior, Lady Jaye was an old soul who became P-Orridge's muse, collaborator, and wife -- before her untimely passing from natural causes in 2007 at the age of 38.
It's easy to dismiss P-Orridge's admittedly strange endeavor as overly weird or extreme. To some, the artist has simply been "turning himself into his late spouse." But after seeing the The Ballad of Genesis and Lady Jaye by filmmaker Marie Losier, it becomes obvious that this kind of critique of P-Orridge's long-term project is missing the facts. P-Orridge hasn't been turning himself into his dead wife. Rather, long before Lady Jaye "left her body," as P-Orridge says, the two sought to merge themselves into one being, something P-Orridge has termed the "pandrogyne." (Watch the Pandrogyne Manifesto for more about this fascinating concept.)
The depth of P-Orridge's frightening brand of genius is both difficult to grasp and nearly impossible to describe. Enter The Ballad of Genesis and Lady Jaye, a captivating documentary, moving love story, and profile of an artist that boldly examines the consequences of a profound romance and the precarious nature of artistic impulse.
Check out the film's official trailer, followed by snapshots from the Breyer P-Orridge family album (with captions via The Ballad of Genesis and Lady Jaye official website). See more photos and videos over on Pop Curious.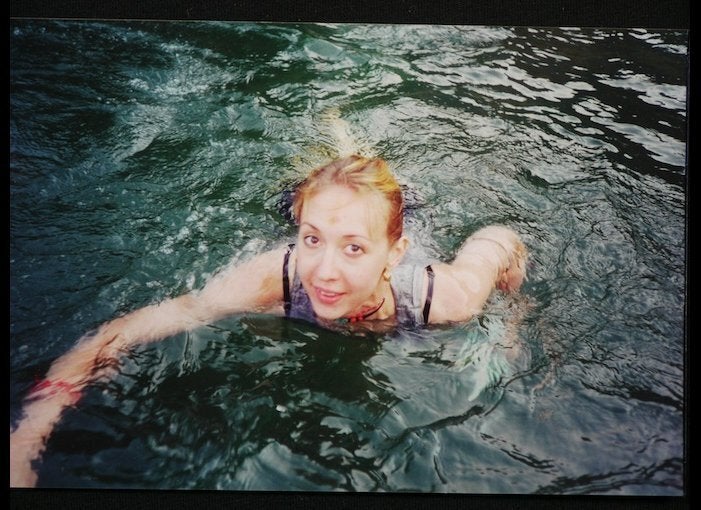 The Ballad of Genesis and Lady Jaye
Related
Popular in the Community