The Barbi Twins, along with United Action for Animals, support the new documentary Skin Trade by Uncaged Films, the makers of Behind the Mask.
The movie, which premieres this Thursday, February 25th in Hollywood, the Barbi Twins' home turf, is about the dirty and cruel business behind the fur trade. Skin Trade asks you what you would do if you found out the "faux" fur trim on your neck was really made of dog fur? It also implores you to consider how far the fur industry will go to get you to buy real fur.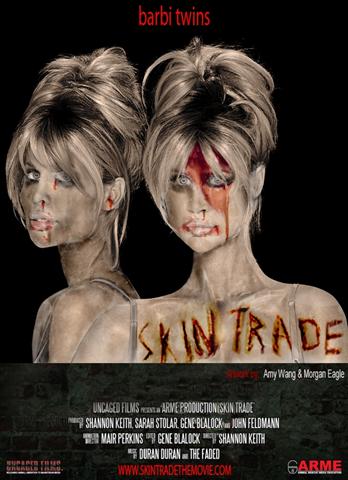 The documentary takes you on a journey from the birth of the fur industry as fashion through the current trends, misconceptions, and lies perpetrated upon unknowing consumers. Skin Trade uses voices from the underground, historians, Native Americans, activists, designers, fashion icons and models and celebrities such as the Barbi Twins, to weigh in on the current use of fur as fashion...
"As celebrity models we say that fur is not fashion and that it is certainly not cozy and cute," said Shane Barbi. "It comes from a very bloody and cruel business of ripping off the skins of animals while they are still alive and being killed by anal electrocution."
"I don't mind being the poster child for an anti-fur statement," chimed Sia Barbi, referring to the movie poster of her and her sister. "People who think fur is fashion should take a good look at the poster and then tell me if they think that looks like fashion."
REAL LIFE. REAL NEWS. REAL VOICES.
Help us tell more of the stories that matter from voices that too often remain unheard.