Is this the strictest coffee shop in the world?
The Barn Roastery in Berlin has banned music, sugar, Americanos and, most recently, baby strollers.
"We have decided to have a clearer entrance to our new space," the coffee shop said in a statement posted to its Facebook page. "A high volume of prams would make it extremely difficult to handle evacuation in case of fire. So we have decided to have none." The Barn added that "this is by no means an intention of discrimination against parents nor people with disabilities," saying on Twitter that the pole can be removed for people with wheelchairs.
With the pole in place, patrons of the Barn now face two options: carry their baby in one arm and a cup of joe in the other, or just leave the baby (and the stroller) outside. While the latter option may seem outlandish to Americans, side-walked strollers are supposedly common 400 miles north of Berlin in Denmark.
The stroller ban is just the latest restriction put in place by the The Barn, which takes coffee devotion to heights unseen on our shores--even in the most pristine coffeeshops. Their Facebook page details a list that would shock any Starbucks regular: Our "Brew Bar operates a very limited and puristic menu," the proprietors write in a long memo. To wit: no sugar. "Our coffee tastes better without sugar." Speaking of coffee, it's only served black. "You don't add milk to champagne," the owners write. No music is played and if you "must" use a laptop there is one dedicated area for that.
Of course the Barn isn't the only business to limit what a customer can ask for: In New York, chef April Bloomfield won't let customers order burgers with mayonaise or onions at her Spotted Pig gastropub. And the Four Barrel in San Francisco recently banned "hipster topics" and Instagram.
Readers, would a business like the Barn flourish stateside? What do you think of imposing strict rules on customers? Aren't they always right? Drop us a line at smallbusiness@huffingtonpost.com
Before You Go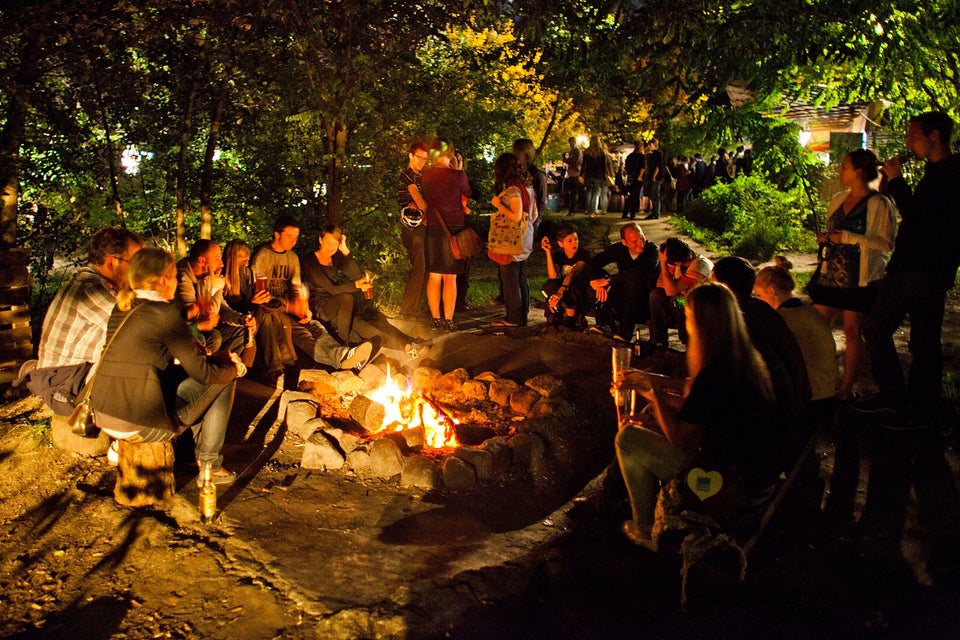 Berlin's Canal Culture
Popular in the Community