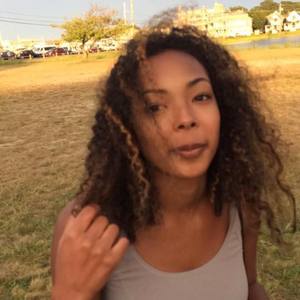 It all started in a barrel. I know that may sound a bit odd, but hear me out.
I am trapped in a bubble of people who disrespect service workers and the only thing I can do is smile in order to keep my job. Forming a smile was never work for me, until I landed a job as a hostess at an upscale steakhouse. When I arrive at work on Sundays and Mondays at 4 pm, I am alone. My face can relax as I check voicemail and confirm reservations. By 5 pm, customers arrive and I turn on the "steakhouse smile."
I have actually mastered (and sometimes enjoy) the challenge of playing charades, but backwards. The customers cannot read my true emotions and certainly do not know about the barrel. It is one source of my strength to get through a night of smiling through rudeness and indifference.
When I was 14, my grandfather shared the story of the barrel. Affectionately known as "Gramps," he is 96 years old and my oldest living relative. When he was 5, Gramps lost both his parents, forcing him to live an impoverished life in Grenada and be independent. At 12, he stowed away in a barrel aboard a ship destined for Trinidad. Homeless and alone, Gramps sought opportunities for a more prosperous life. After decades of hard work, he met and married my grandmother, moved to New York and raised successful children. If Gramps could create a better life after leaving his homeland in a barrel, I could handle smiling in a restaurant twice a week.
"Hi, how are you? Do you have a reservation?"
"No, but we want a table anyway," a man demands. His wife looks past me, spying for empty tables.
"Let me see what we have," I say looking up the reservations for the evening. "I have a table."
The man frowns and the woman barely acknowledges me. My smile continues.
I grab two menus and seat them. I feel like a robot sometimes, performing the same repetitive action with the same smile and "click-clack" noise of my heels on the floor as I walk.
The barrel and bubble influenced my participation in the LEAD Summer Business program at the University of Maryland last summer. Our team of three students developed a product to be presented to professors and business leaders. We designed an app to make shopping and meal planning easier and less expensive by providing real time access to coupons on smart phones.
During weeks of preparation, I brought the tenacity of the barrel and the discipline of the smile to the table. I calmly motivated my team to focus on the big picture to stop them from arguing over small details.
On presentation day, while awaiting my cue to enter the classroom, I am a little terrified. The assembled group politely applauds as we stride into the room. My role is to deliver a thorough presentation about our target market, competition and advertising strategies. I conquer my fear by thinking of my grandfather stowing away in a barrel and, of course, I smile.
Gramps' life has taught me not to live my life hiding inside of the proverbial barrel. I can accept that failure is a possibility, but it will not prevent me from escaping the barrel and pushing forward. Fear is simply an emotion that induces a lack of confidence. It is only an idea, not a tangible thing that can stand in your way. Therefore, why let it take over?
The courage and strength that Gramps possessed to climb into the barrel and then "break out" are alive in me. Any time I am faced with an obstacle, I try to remember my fearless grandfather stowing away in the barrel and know that success is possible. His story represents hope and helps define who I am today.
Jana Wilson, a freshman at the University of Michigan, is a graduate of Morristown High School.
Calling all HuffPost superfans!
Sign up for membership to become a founding member and help shape HuffPost's next chapter