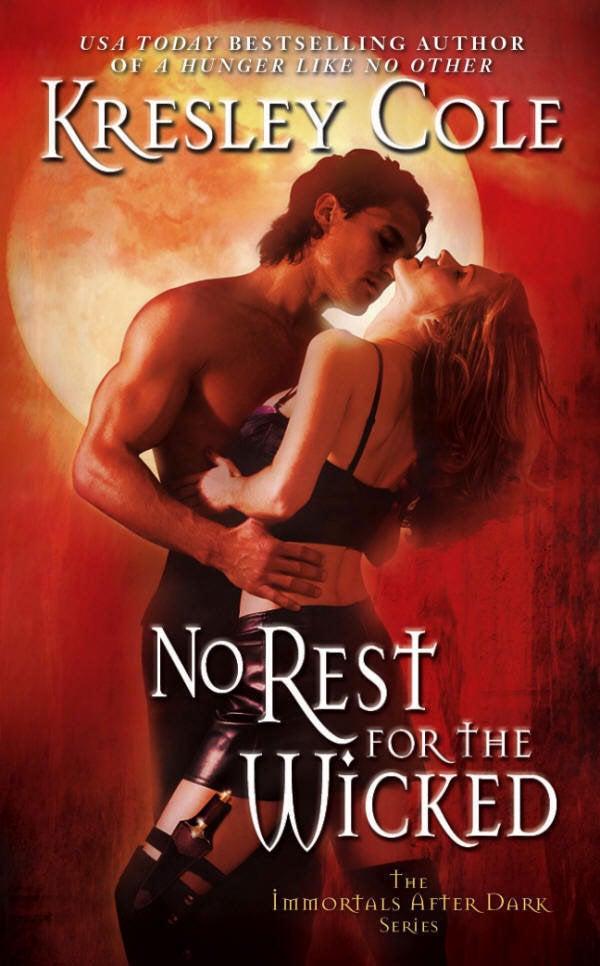 Bestselling romance author Stephanie Laurens stood in front of thousands of her peers, breathless, her heaving bosoms pushing against her lace bodice, her long tresses framing her virginal face, and shook her fist at the sky. "As God is my witness," she cried. "I will never be hungry again."
Well, that's not quite what happened. She didn't say that, and I was sitting too far away to pay attention to her bosoms.
Laurens was keynote speaker at the annual Romance Writers of America conference, this year in Anaheim, and she spoke of the business of the romance author. What she said was more like (paraphrasing here): "I will never lose control of my work again."
Let me back up here to that morning's PAN retreat, where published romance authors gathered to hear about trends in the publishing world and how to get their work out to readers. And change. We heard about change.
Carolyn Pittis, senior vice president, global marketing strategy and operations at HarperCollins told us, "No generation has seen so much change in a generation." Ebooks are hot, particularly in romance. As mass market paperback sales plummet, ebook sales are rising, exponentionally. The e-reader is overtaking paper.
Online is king or almost king. Like Prince William if Prince Charles stopped eating organic and started smoking pretty heavily. That kind of king.
"Publishing has turned into an algorithmic machine," Pettis explained.
It used to be enough to be published by one of the big six publishers to sell your book. Now, a published author has to be an online marketing machine, just like self-published authors. And traditionally published authors are turning to self-published authors for tips to reach readers.
As Pittis wound down with her workshop, a woman turned to me. "I just met two women who self-published, and they are each making $40,000 a month," she told me in a whisper. "Debut authors," she added.
This is a good moment to explain that most romance authors -- traditionally published or not -- don't make a lot of money. Many multi-published romance authors have day jobs and hope for the moment they can make a living with their books.
Then, Mark Coker, founder of Smashwords, the largest distributor of self-published books -- 140,000 at last count -- took the podium and explained how self-publishing was the only logical way to go:
Total control (of the finished product, of price point, of cover, of everything); a much bigger cut of the net; the same marketing that most authors get if they are traditionally published.
He pointed to examples on Apple's bestseller lists, of self-published authors selling more books and reaping more rewards, sometimes three times that of a Big Six publisher.
"What is the Big Six publisher doing for you?" he asked. With marketing budgets dwindling and bookstores closing, many authors at the conference were asking the same thing.
And then it was lunch time. Enter Stephanie Laurens. She spoke of change. Publishers used to be at the top of the food chain. They hired us. Now, she explained, we are in charge. They work for us, she said, and if we don't like them, we will go elsewhere.
In other words, online. Self-publishing.
Laurens' words were met with wild applause from the over 2,000 established and not-yet-established authors. I haven't heard what the reaction was from her publisher, sitting at a table right in front of her.
But it was a battle cry. A declaration of war from authors to traditional publishers if they didn't get with the program and do what the authors want... more marketing, a bigger cut of the profits. And more.
As we shuttled out of the luncheon on our way to more workshops, a woman got my attention. "Screw the Big Six!" she said to me.
"I'm published by the Big Six," I said, sheepishly. (Shameless online plug: An Affair to Dismember out in January. On sale to preorder, now!) What was wrong with me, I worried. Was I stupid not to self-publish?
The woman's mouth dropped open, and her eyes grew large. "Really?" she asked. "That's fantastic. How did you do that? I've been trying for ages."
My blood pressure dropped, and my panic subsided. Staring into her hopeful eyes, her desire to be a Big Six author stamped on her face, I remembered what traditional publishers do so well. They champion an author's work and provide the best in editorial. They have editors of a caliber that can't be found anywhere else. Their books are vetted. If you read one of their books, there's a good chance they are good. They have a reputation.
Hopefully, publishers will catch on to the changes before the authors storm the castle because let me tell you, you don't want to piss off romance authors.
After all, they are in charge of the happy endings.
Related
Popular in the Community