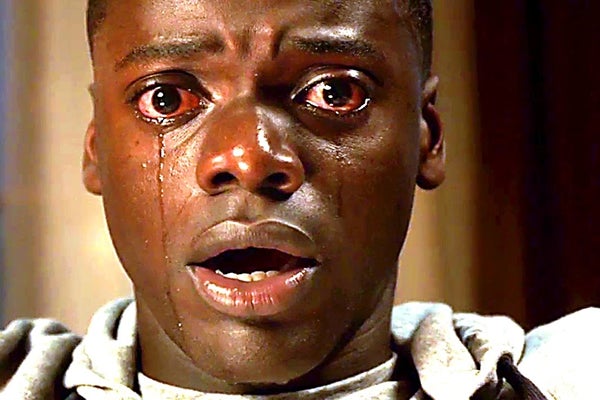 Our vital shared ground is under brutal assault.
I feel these days like an unwilling passenger in a speeding car driven by a drunk. We cannot survive four years of this breakneck Trumpian recklessness. "Something's going to blow," says novelist Salman Rushdie. He fears a Kent State, where an antiwar protester in 1970 was killed by the Ohio National Guard. I fear both that and a new war.
But the driver is not drunk. He is crazy. He is attacking what makes our diverse population a nation. I am not talking about mere rhetoric. That framing implies "both sides" are equally at fault.
When a group of anti-gay ministers a decade ago fought efforts to enact civil marriage equality in D.C., they portrayed themselves as victims. That was false. They had no right to vote on their neighbors' marital choices. We who fought for marriage equality were not telling them what to preach or whose wedding to consecrate. We were fighting for legal equality in the secular realm.
Trumpists who treat all Muslims as terrorists (while ignoring acts of domestic terror by members of groups like Army of God) are not defending against Shariah law; they are seeking supremacy for their own faith. Women fighting for healthcare choice do not try to control men's bodies as men have done to them, except as satire. There has been no rash of hate crimes by gay men and trans women against straight men.
The current wave of intolerance is by people fighting against the loss of unmerited privilege. Scan the mainstream news. Whose churches are torched? Whose cemeteries are desecrated? Whose children are bullied? What graffiti is as frightening as a swastika? This is not a zero-sum game of white versus black, gay versus straight, or Christian versus "heathen." Those are false binaries. Resisting Trump is properly a fight for E pluribus unum: "Out of many, we are one."
Conservative Rod Dreher, who thinks Christianity is under assault by gay people and the sexual revolution, proposes what he dubs the Benedict Option, after the father of the monastic movement: creating self-isolated orthodox communities. It sounds almost benign to let people go off and do their own thing, like Henry David Thoreau. But what if we replace Christianist orthodoxy with Islamist orthodoxy? Would Christianist bullies tolerate Shariah-flavored Waldens? No. We cannot expect peace to result from enclaves of obscurantism springing up across the country like an American version of Israeli settlements in the Occupied Territory. Imagine seeing a thousand Scientology compounds bloom.
Dreher's vision is a short leap from a real-life version of the "social thriller" created by director Jordan Peele in his witty film Get Out. Perhaps its dangers could be mitigated by apps that warn people away from certain areas. But America is a republic. Just as Lincoln said we could not endure half slave and half free, we cannot endure as a patchwork quilt where some places deny secular freedoms. The Bill of Rights is not optional.
Budgets have consequences. Decimating the State Department will make deadly miscalculations more likely. Slashing health funding, like that for the Epidemiology and Laboratory Capacity Program, will make us more vulnerable to pandemics. Rolling back environmental protections will poison our air, water, and land. Taking away healthcare, home heating assistance, and Meals on Wheels from the most vulnerable will kill more Americans than ISIS ever could. Cutting foreign humanitarian assistance as famine looms will starve children and destroy goodwill.
America's Founders concluded the Declaration, "[W]e mutually pledge to each other our Lives, our Fortunes, and our sacred Honor." Honor: if we have any left, if we know what it means, if we see what is happening, then we must act. It is time to stop hoping for the best and start fighting for our country. We must dog every step of this crass, ignorant, unstable man and his band of vandals.
The Founders are long gone. It is our turn to stand and deliver. America's true greatness is rooted in the pluralism under attack. Trump's mayhem will bring a backlash. When it comes, we must choose reconciliation over revenge with those he deceived and betrayed. We will have much rebuilding to do. Our vital shared ground, our republic, will remain at stake.
Copyright © 2017 by Richard J. Rosendall. All rights reserved.
Related
Popular in the Community