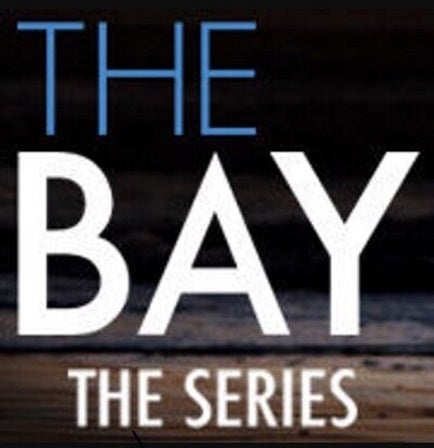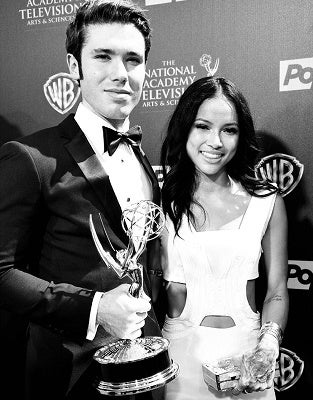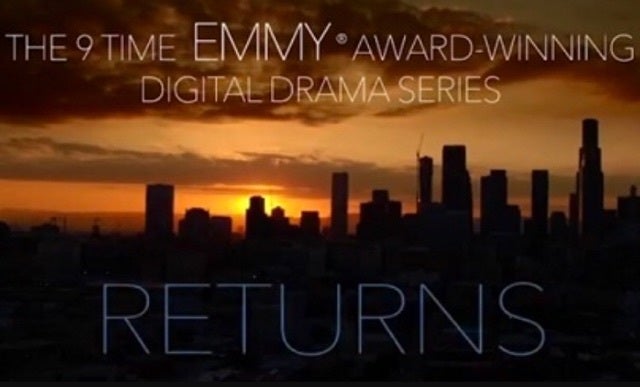 Pete and Vivian Garrett (Emmy® winners Kristos Andrews and Karrueche Tran) on "The Bay, The Series" are an absolute TV super couple. Their on screen chemistry is electric. It is always a treat for audiences, when pairings are kismet. They should be on the covers of TV Guide and Soap Opera Digest.
This past May when "The Bay, The Series" set an Emmy® record winning all 5 digital series categories and gave Amazon their first ever Emmy® sweep, it was well deserved. Now the 9 time Emmy® winning Drama is back better than ever! Season 3 episode 1 picks up right where "The Bay" left off at the end of Season 2.
Out of the gate within minutes of the highly anticipated season new secrets and plot twists are immediately revealed, giving fans a glimpse into the drama, passion, excitement, fury, and scandal that are sure to please and are going to follow over the 14 episode season 3.
Emmy® winning showrunners Gregori J. Martin and Wendy Riche are the in the top five showrunners working in all of television today. To get the performances they get out of their cast in episode after episode, by creating an environment where the cast is ecstatic to be at work is incredibly rare in this new golden age of television. Gregori J. Martin and Wendy Riche both also make it a priority to keep the authenticity and integrity of the characters that fans and audiences have grown to love over the last four years intact.
Mary Beth Evans (Matriarch Sara Garrett) once again in top form does some of the best acting of her career this season. Especially at the beginning of episode 2 and her work this season should bring her 7th Emmy® win. Sara is on trial for the murder of grandfather and her life as she knows it in season 3. The court scenes in the first 6 episodes of Season 3 are well written, acted, directed, and riveting. Victoria Rowell is fierce as presiding Judge Iris Hopkins.
The Garrett family is the heart and soul of Bay City, while they might not always be honest with others or themselves, they have good intentions. As the famous saying goes "The road to hell is paved with good intentions." The audience gets to see just how rocky that road is up close and personal. As the Garrett family experiences highs and lows; more is starting to be revealed about the mysterious John Blackwell (Ronn Moss), with each revelation that is revealed the more intriguing his characters becomes. Ronn Moss deserves an Emmy® for Supporting Actor in a Digital Series for his work in season 3.
"The Bay, The Series" season 3 episodes 1-6 are now available on Amazon and two new episodes will follow every Tuesday until all 14 episodes are available. If you haven't seen "The Bay, The Series" you have been missing out. #BingeTheBay #Bayhem
https://www.amazon.com/The-Return/dp/B076JL5RDH/ref=sr_1_4?s=instant-video&ie=UTF8&qid=1508839913&sr=1-4&keywords=the+bay
Calling all HuffPost superfans!
Sign up for membership to become a founding member and help shape HuffPost's next chapter
This post was published on the now-closed HuffPost Contributor platform. Contributors control their own work and posted freely to our site. If you need to flag this entry as abusive,
send us an email
.