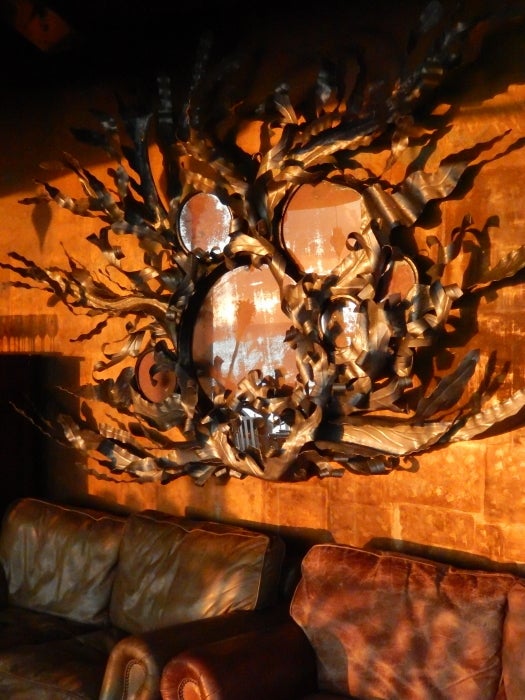 Ambitious gardeners know flowers are the true workhorses in cultivation wrongly discounted as showy distractions, written off or mistaken for mere ornamentation. Allure, the drawing in of attention, is validation for the serious business of germination attained through a play of fragrance, color and shape. Enticing pollinators such as birds, butterflies, bees and other insects to jump start fertilization; this describes what Rihanna does in human terms for her ancestral home, the island nation of Barbados affectionately known as 'Bim' to locals.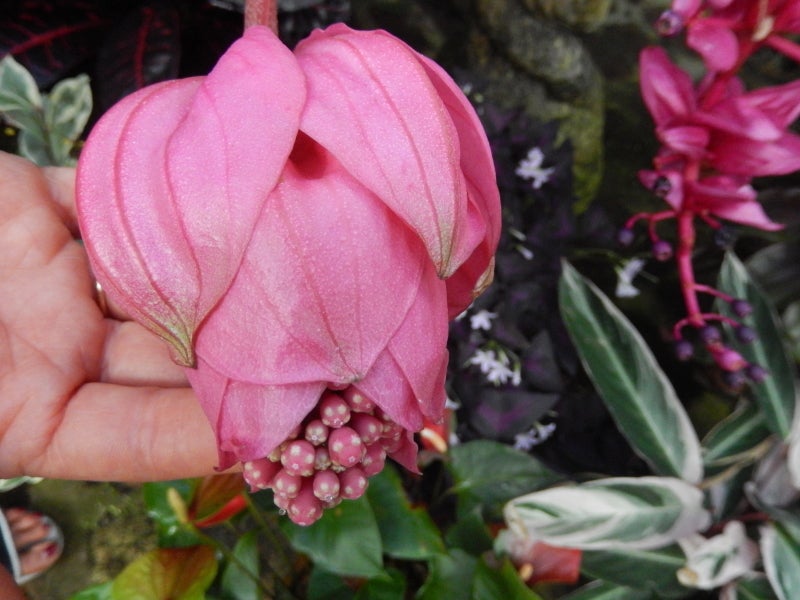 Bajans widely embrace this child of the tropics, a princess uniting people.
Rihanna somehow liberates and embodies release from conflict created by distinctions in color, class, religion and gender. Post racial, she is fourth generation Bim, born post independence from Britain, an Afro-Irish via her father's tree, a retired clothing manufacturer, and an Afro-Guyanese immigrant, an accountant, on her mother's side. Just as Barbados pollinated her, she returns the favor, as she enriches, nurtures and draws inspiration from her birthplace.
No strangers to hardship Bajans are a base of support in a feedback loop of mutuality. When Rihanna hurts, Bajans do too, according to one of her favorite waiters, Andre "Bruce" Innis of the Cliff restaurant. For the last decade Rihanna has been the official face of tourism for Barbados and now holds the honorary title of Ambassador for Culture and Youth. Her birthday is not yet a national holiday. Annually she she pays homage to her spiritual side and "dons the costume," for the annual Kadooment Day, Carnival-style parade celebrating the end of harvesting sugar cane, which impressed Mr. Innis.
Where does Rihanna go on Bim to be fed literally and metaphorically?
HOME: Where someone is understood and known best.
Bim is where Riri (her Caribbean nickname) relaxes. She is admired for speaking the dialect she grew up with here. When she dines at places like the Cliff restaurant it is 10 miles and a world away from where she was born in Bridgetown, in her new home on Sandy Lane, on the 'Platinum Coast' with her inner circle.
Oprah's Next Chapter 2012 interview, says it all. Mr. Innis summed it up best. Rihanna has apologized for herself enough. Contrast Oprah's portrait of Riri to a buttoned down version , Dianne Sawyer's interview three years earlier on the island of Manhattan, New York City, an important place in Rihanna's evolution.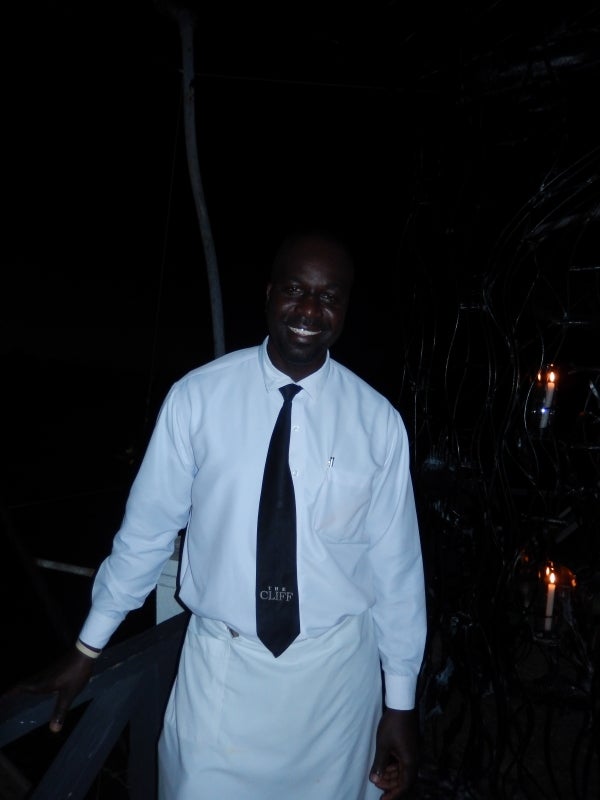 I had the opportunity to chat with Mr. Innis with large herding sardines called tarpons swimming in the lit up waters beyond the fence in the photo above. He is fond of Rihanna's ability to retain her, "local identity." Humble and polite, she was "easy to serve," "unfussy," and, "a hearty eater," the last time she dined in his care. According to Innis, the table ordered, "a bunch of dishes off the menu," and the party of a half dozen or so ate, "family style." In true Bajan fashion the only special request was typical for an islander, "Bajan sides," aka "pepper sauce." In return the kitchen stayed open later than it has ever done on her last visit a few months ago.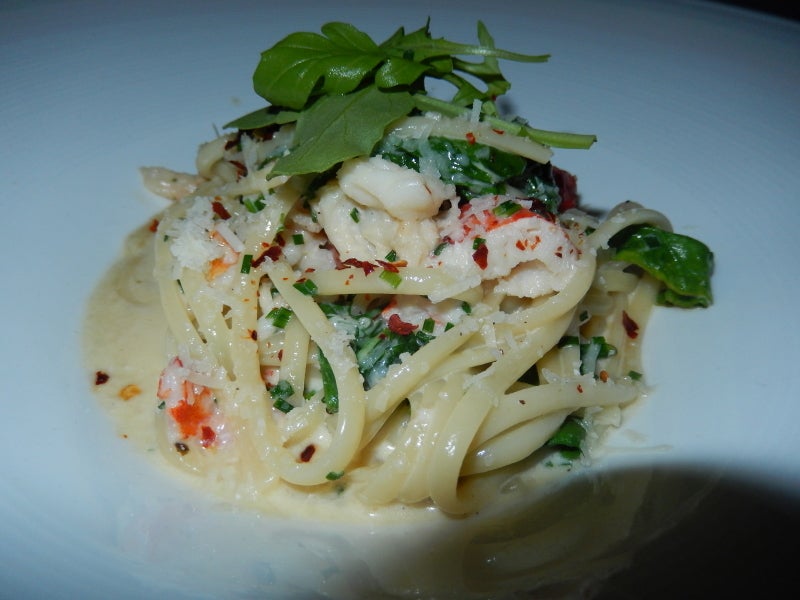 'Riri,' lovingly refers to her fans as the 'Navy.' Sporty boat and water imagery appear widely in her music videos. An abundance of sweet fresh water on this spit of land is the result of a drip filtration system built into the calcifying prehistoric sea creatures covering everything.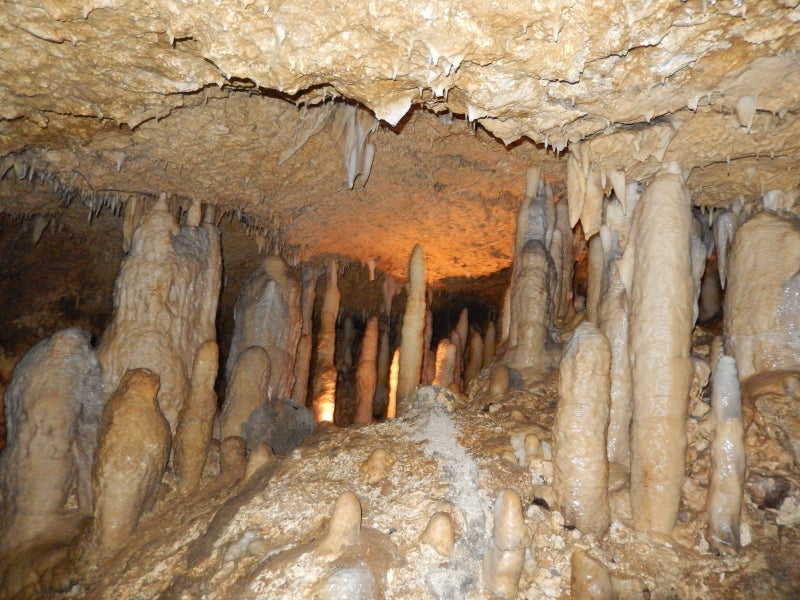 Coral is an admixture of living and decomposing elements. It provides the nutrients out of which everything grows, including our siren with moss green eyes and cafe au lait colored skin, by turns 'Beautiful Trouble' and a chill humanitarian.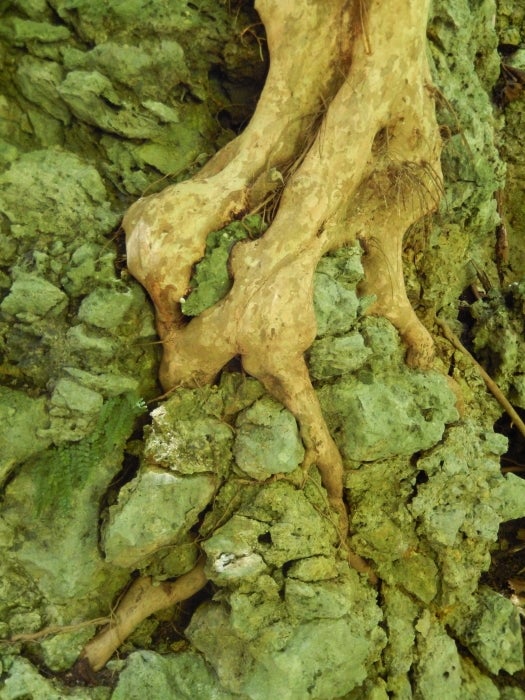 We were delivered to Bridgetown by our own version of the Navy.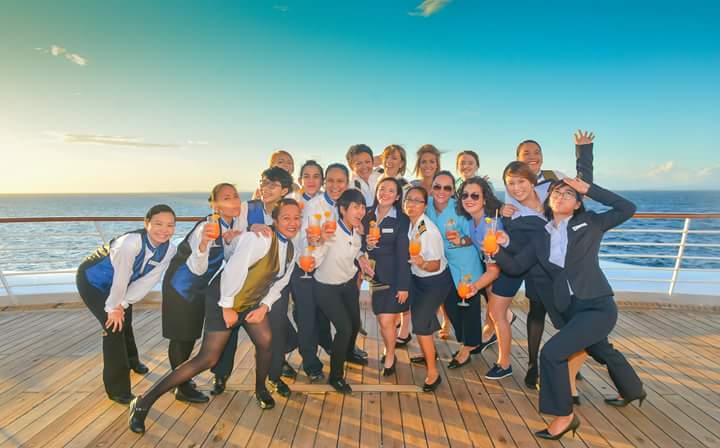 Actively participating in the planning of a trip is one way to extract and savor every ounce of enjoyment out of travel. In researching Bim, I unexpectedly fell in love with this global super star. The last time I had a school girl crush like this was for Barbara Streisand in the 1960's.
Rhianna's reach on Barbados is amazing.
Not meeting Rihanna it was very interesting to be far from alone in my awe and admiration of her. I did have the opportunity to speak with a wide range of people for whom she holds a special place in the collective consciousness of this land mass in the shape of a T-bone steak. One unlikely fan is 86 year old camera shy Cynthia O'Hara, a grand dame of one the oldest and most respected resorts and gardens on the island, the Coral Reef Club. Matriarch O'Hara, also a regular at the Cliff and practically a neighbor of Riri's gushed about her singing the national anthem at the recent celebration of Barbados's 50th anniversary of independence from England. O'Hara's sons, Mark and Patrick, filled in the detail that Rihanna dragged Prince Harry of England into getting publicly tested for AIDS the same week. It is no small feat to bring positive awareness to tricky problems such as STD's.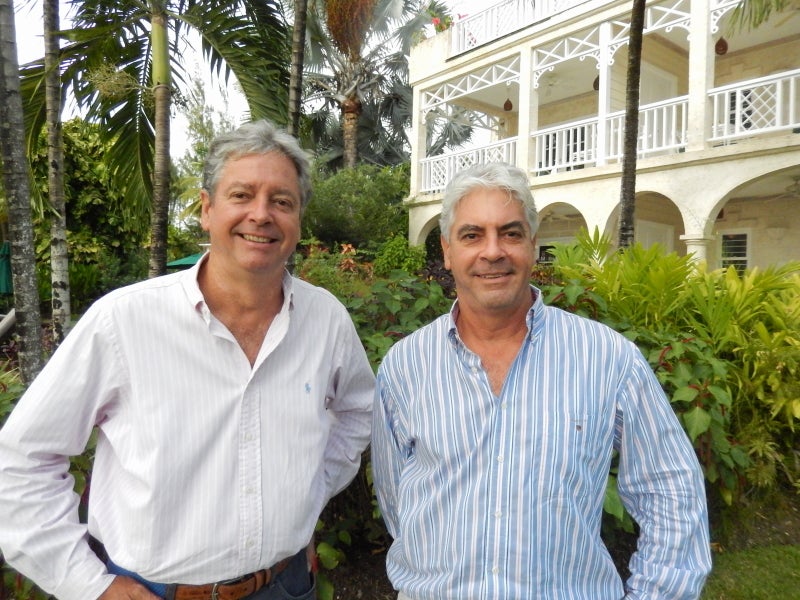 Rhianna takes her charities seriously. One is for the main hospital named after Queen Elizabeth. Another called the Clara Lionel Foundation raises money for educational scholarships. An excellent student Rihanna tested into one of the top five high schools recalled Mr. Innis. I did a Google search and could not come up with a clue as to who Ms. Lionel was and yet education is one known route out of poverty.
To Flower as a Verb: In Reach of or at Optimum Development
Like every single person in the limelight, Robin Rihanna Fenty her legal name, struggles with many of the same issues we all do, and yet she continues to ride a wave of successes on her heroine's journey. A provocative shape-shifter, her ability to transform from comely and shy, vulnerable and articulate, to a knowing steely queen, to sassy and edgy is mesmerizing. Along with many others, I look forward to seeing what she has in store for us next.
REAL LIFE. REAL NEWS. REAL VOICES.
Help us tell more of the stories that matter from voices that too often remain unheard.
This post was published on the now-closed HuffPost Contributor platform. Contributors control their own work and posted freely to our site. If you need to flag this entry as abusive,
send us an email
.