If you're a Beatles superfan then you should already know about the theory that Paul McCartney died in 1966. "He blew his mind out in a car" and then an impostor (or multiple impostors) look his place for the rest of the prolific career of Sir Macca. That theory may have seemed as crazy as an eggman saying "goo goo g'joob," but it should really come as no surprise Beatelmania led to the creation of some even more insane theories over the years. Forty-nine years ago, on Dec. 3, 1965, The Beatles released "Rubber Soul," so how about you think for yourself and decide whether some of these potential conspiracies are solid or made of Norwegian wood.
Although we jumped in our yellow submarine and dove deep into these five conspiracies, it should be noted that none of these fan theories are the views of The Huffington Post. They're presented purely as fun speculation.
Going against the famous theory that Paul McCartney is dead, a student at the University of Virginia named Chris Fishel came up with evidence to the contrary in 1994. Fishel argues that Ringo Starr was the first to die, in 1963, then George Harrison, in 1964, and finally John Lennon, in 1965. This isn't true, of course: Starr is still alive, while Lennon was murdered in 1980 and Harrison died in 2001.
But in his article, Fishel says that much of the evidence used in the "Paul is Dead" theory actually supports the opposite, but for "space considerations" he doesn't include the specific instances. Instead, he goes year by year detailing all the clues that should lead you to believe that all the Beatles are dead except McCartney. Here are a few of the clues taken from his argument along with one that tells why McCartney isn't actually dead:
1963:
On the front cover of With the Beatles, Ringo's face is not in line with those of the other Fabs. Clearly a clue that the "Ringo" on this album is different form the others: obviously, he had died between the first two albums and been replaced.

1964:
On the cover of A Hard Day's Night, George is the only Beatles with his back to the camera in any of the photos, and he's the only one with a cigarette ("a coffin nail"). These are the signals that George had died.

1966:
On Revolver, John#2 sings the song "I'm Only Sleeping." Sleep is, of course, a metaphor for death (cf Hamlet's "Too sleep, perchance to dream" soliloquy).

1967:
In "Strawberry Fields," John#2 says "I buried Paul." At first, this may suggest that Paul had joined the other three Beatles in dying. However, earlier John#2 sings "Nothing is real," which shows that his latter comment is not a 'real' clue, but rather a red herring to throw the unwary off of the real trail.
About two dozen pieces of evidence like this flesh out Fishel's argument. At the end he asks readers to help him find more as he didn't have the "resources necessary to listen to every single song backwards."
In 1992, Fishel also won a contest in the Skeptical Inquirer for coming up with a list of arbitrary coincidences between presidents to help disprove why the famous connections between Abraham Lincoln and John F. Kennedy don't mean there is a larger conspiracy.

The very first thing the case for this theory says is that "this is a serious subject, not a joke." Keeping in mind that this is not a joke, the theory continues:
It has become apparent to us in this extensive and painstaking research that there were never just four individual people known as "John", "Paul", "George", and "Ringo" who comprised one Rock & Roll band known as "The Beatles," and rose to fame as the world's first supergroup. For all intents and purposes as far as we can tell, no one such group ever existed.
Basically, the evidence presented here is that between height discrepancies throughout their careers, the changing appearance of their faces and shifting mannerisms (such as certain members seeming to be left-handed and other times right-handed), the Beatles couldn't have been the same four people since the beginning. A whole section is devoted to the apparent changes in Paul McCartney's eyebrows over the years.
This comes from popular conspiracy theorist Dr. John Coleman and particularly focuses on how they weren't a musical sensation until the Illuminati -- specifically the Committee of 300 and the Tavistock Institute of Human Relations -- engineered the American media to declare them "the top of Rock & Roll Mountain" before climbing it yet. The editor's note at the top of the long article warns: "People who are sentimental about the Beatles will find it hard to believe that they were pumped up and used by the Illuminati to introduce soft drugs among middle class American youth."
For those unfamiliar, the Committee of 300, allegedly founded by members of the British aristocracy in the 18th century, is a group often brought up by conspiracy theorists and has since controlled decisions in all aspects of civilizations, from pop culture to politics. The Tavistock Institute is a publicly known British charity founded in 1947, but conspiracy theorists believe the Institute's real purpose is to similarly engineer the world's culture.
In what he calls the "Aquarian Conspiracy," Coleman explains:
The phenomenon of the Beatles was not a spontaneous rebellion by youth against the old social system. Instead it was a carefully crafted plot to introduce by a conspiratorial body which could not be identified, a highly destructive and divisive element into a large population group targeted for change against its will. New words and new phrases -- prepared by Tavistock -- were introduced to America along with the Beatles. Words such as "rock" in relation to music sounds, "teenager," "cool," "discovered" and "pop music" were a lexicon of disguised code words signifying the acceptance of drugs and arrived with and accompanied the Beatles wherever they went, to be "discovered" by "teenagers." Incidentally, the word "teenagers" was never used until just before the Beatles arrived on the scene, courtesy of the Tavistock Institute for Human Relations.
In short, it is believed that this Committee of 300 and Tavistock decided to alter the youth with soft drugs and new ideas for them to obsess over. The Aquarian Conspiracy is considered ongoing, although not necessarily led by Paul McCartney and Ringo Starr at the moment.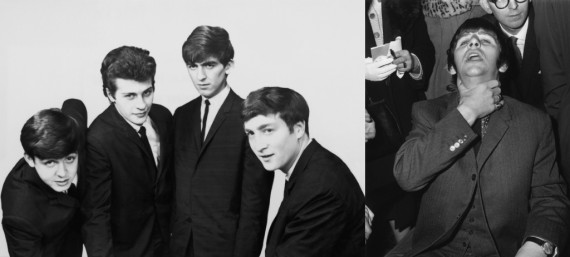 Almost all of the "evidence" for this theory comes from a writer named "L. Gunblade" who collected alleged conversations by the members of the Beatles where they apparently discussed Best. Here's the first story:
A customer at the Beatles' hangout, The Grapes, in Liverpool overhears a conversation after the band's Cavern Club appearance that night. When drummer Pete Best leaves the room to urinate in the alley, John Lennon, George Harrison and Paul McCartney discuss the possibility of getting Pete out of the band. John dislikes his haircut, Paul hates how he's getting all the girls while George states that he's glad they want to get rid of someone in the band other than himself. The wheel is set in motion.
The stories go on like this, with random people -- such as a janitor and a performing little person -- overhearing this detail or that detail of the supposed murder plot. The story for the "murder attempt" comes from "an unwritten memoir of George Harrison" (or maybe "This Is Spinal Tap"): someone would have rigged Pete Best's drums to explode at the end of a show.

Have you ever heard of the songs "Colliding Circles," "Left Is Right (And Right Is Wrong)," "Deck Chair" and "Pink Litmus Paper Shirt"? These are the songs that have apparently been hidden away in the Apple Records vault.
A British teenager named Martin Lewis was the source of this theory in 1971 when he included extra track names on a Beatles bootleg he sent to a magazine. Since then he's confessed to the whole thing being a hoax, but Beatles fans haven't taken his word and claim he's lying. Lewis explained to USA Today:
To my shock and horror, many Beatles fans refused to believe me. People told me, "Your confession is a hoax. I know someone who's got those songs." I'm letting the cat out of the bag again -- there are no songs.
Apparently, throughout at least his mid-20s, Paul McCartney was a bit obsessed with the assassination of John F. Kennedy. According to author and former New York state legislator Mark Lane, McCartney took particular interest in his book Rush to Judgment and had phone calls with Lane about whether Lee Harvey Oswald had committed the assassination or not. Nearing the height of his career, shortly before the release of "Sgt. Pepper's Lonely Hearts Club Band," McCartney offered to add to the soundtrack of the film adaptation of Rush to Judgement. McCartney's involvement certainly would have made the Beatle a controversial figure in the United States.
McCartney wanted to gift the music as a present to Lane, and said, "One day my children are going to ask me what I did with my life, and I can't just answer that I was a Beatle."
The director for the movie, Emile de Antonio, ended up turning down McCartney's offer because he thought it'd overshadow the "stark and didactic" feel of the movie. "Sgt. Pepper's Lonely Hearts Club Band" went on to be released without this controversy.
Before You Go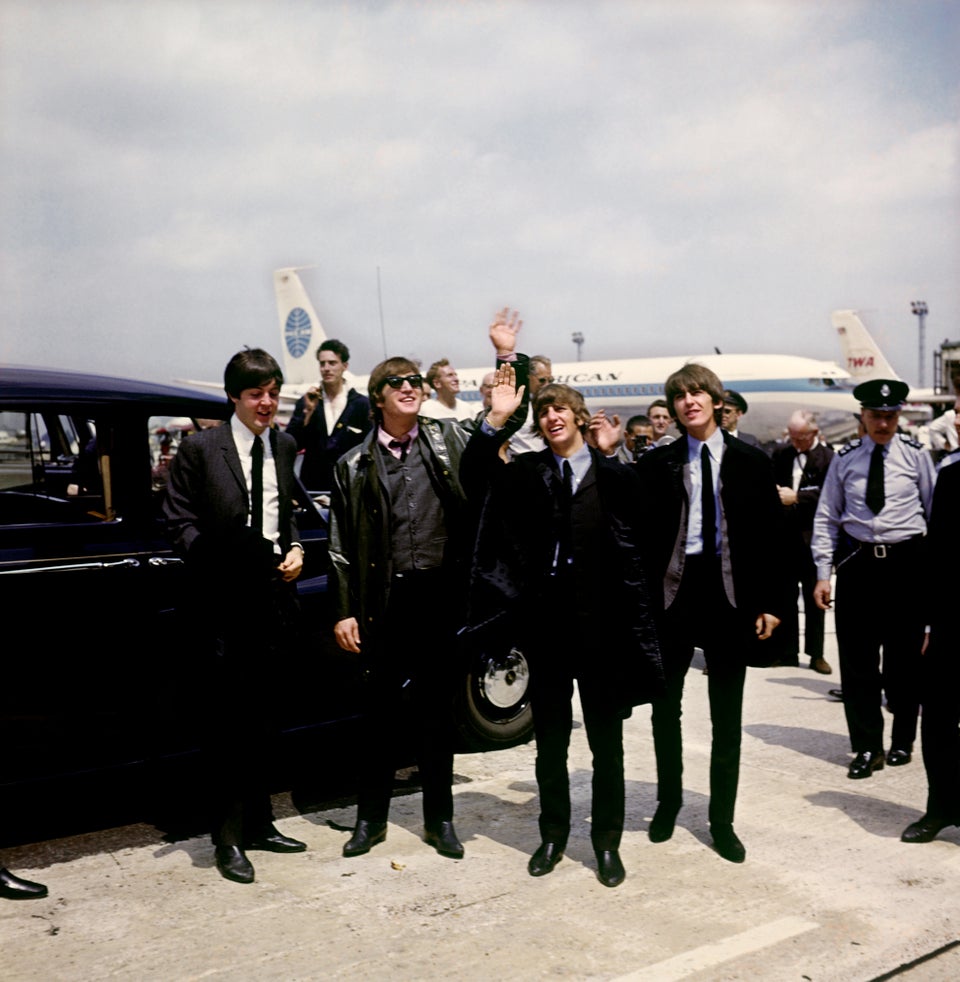 The Beatles
Popular in the Community