After struggling with fertility issues and losing a baby at 24 weeks, Mandy Stephens became a parent this summer with the help of a very special surrogate -- her own mother.
Fifty-one-year-old Sherri Dickson volunteered to be her 32-year-old daughter's surrogate after Stephens' first pregnancy ended in early labor and loss of her baby boy, whom she named Theo. "Watching your child lose a child is the definition of sadness," Dickson said during an appearance on "Good Morning America," adding, "I can't describe it any other way. It breaks your heart."
Because Stephens' preterm labor was linked to cervical incompetence, doctors in her native North Dakota cautioned that future pregnancies would be similarly high-risk, the new mom explained on the show. She and her husband Jamie started meeting with adoption agencies and researching surrogacy to explore other options.
Both Stephens' mom and younger sister volunteered to be surrogates, and after meeting with doctors, the couple determined that letting Dickson carry the baby was the best choice. The mom had already experienced three pregnancies, had not yet gone through menopause and was better equipped to avoid psychological attachment issues, she told Be Magazine.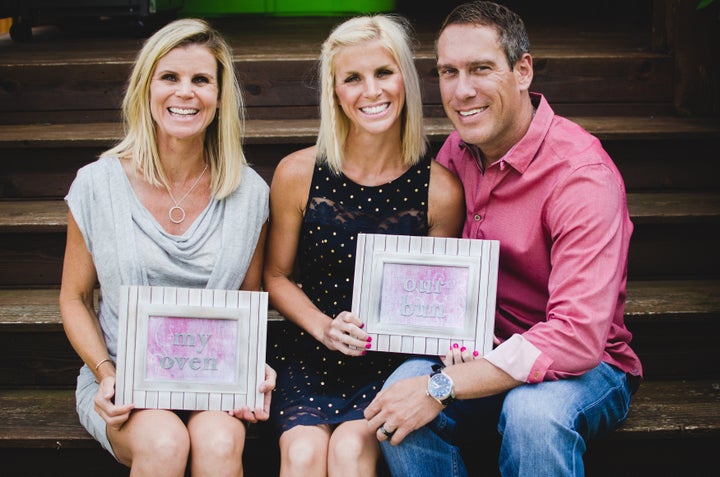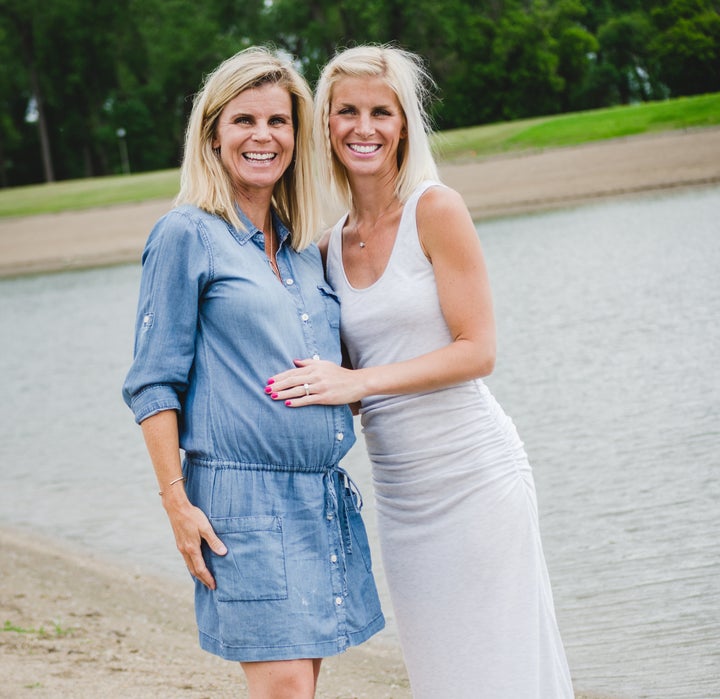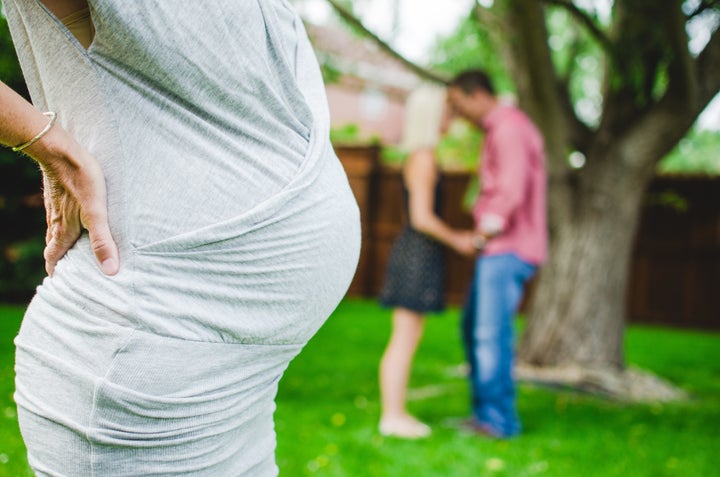 Dickson was more than happy to help bring her grandchild into the world, especially since her past pregnancies were "so easy." She told KYFR-TV, "I like being pregnant. I don't mind being pregnant. If It was something I could do for her, why not."
Carrying a baby also brought an extra benefit to Dickson, who has multiple sclerosis. Though her age and medical condition may have led to complications, she actually found that pregnancy helped put her MS in remission -- a phenomenon that many researchers are looking into.
Still, Dickson told "Good Morning America" that while pregnancy was easy for her, "the delivery at 51 was way harder than the delivery at 33" -- the age when she last gave birth. Though the family was very open about their surrogacy situation, Dickson said she did get some strange looks and comments from strangers and neighbors while she was pregnant. "I thought I should get her a shirt that says, 'Stay calm, it's not mine,'" Stephens joked in her interview with Be Magazine.
On July 31, Dickson gave birth to healthy baby girl, whom her daughter and son-in-law named Myla. "We are so in love with her, and she is going to be one spoiled girl because our family just dotes over her," Stephens told KYFR-TV.
"We say it's Myla's world and we are just living in it."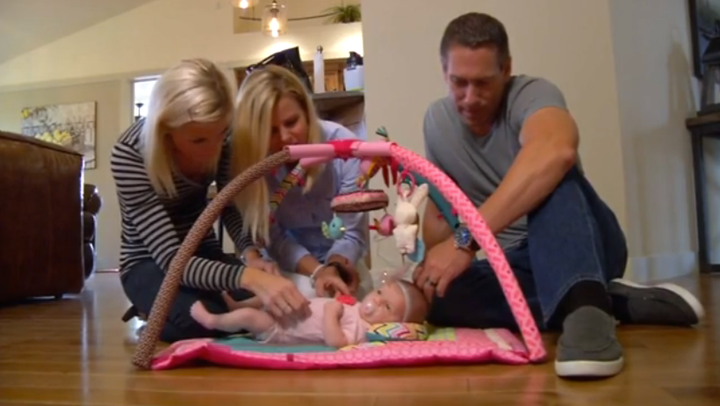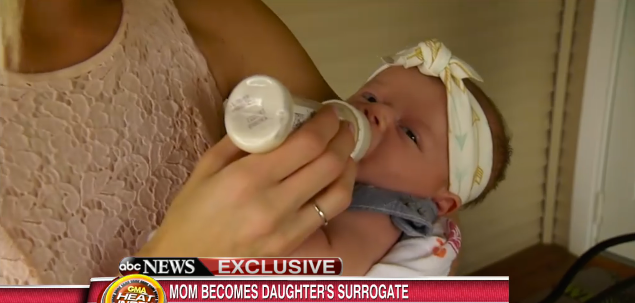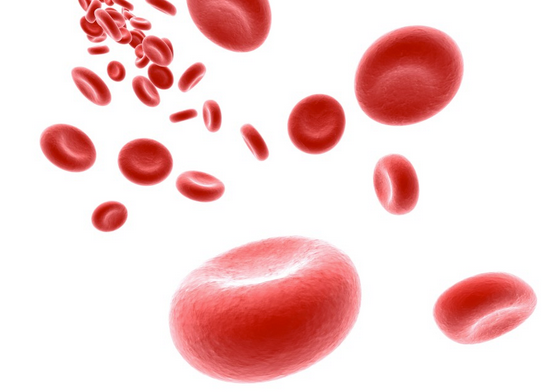 7 Awesome Things Your Body Does During Pregnancy