Last week I was peering into a telescope looking at little birds and lizards in Costa Rica. No offense to all the little animals, but that was one touristy activity that I wish I could take back. Perhaps I was too ambitious in believing that I could frolic into a Central American jungle and hold a sloth like a baby. Maybe, I failed to do proper research and truly thought I'd be running with jaguars, but instead, I was grouped with a bunch of newbies in cargo shorts excited at the prospect of seeing a tiny iguana from a hundred yards away.
Perhaps my constant travel has transformed me into a jaded travel snob. I just don't like group tours. Maybe they're just too easy? Maybe I'm the type who secretly enjoys suffering on the road? But after all this self-questioning, I was taken to a place where I truly felt submerged with local culture, and not by people concerned about the SPF of their sunscreen. That place was a few miles outside of Yangon, Myanmar.
Myanmar is an incredible place to travel right now because it is not "touristy". With more relaxed visa laws and cheaper flights, especially from Vietnam or Thailand, this place will naturally become more and more touristy in the coming years. So now is the right time to go to get a more authentic experience.
When you walk the streets of Yangon, you feel as if you've been transplanted into a completely different world, yet at the same time modern conveniences exist, such as luxury hotels, the English language, and afternoon tea. In other words, if you travel to experience something different from what you're used to without forcing anything too extreme on yourself, Yangon is the place to go.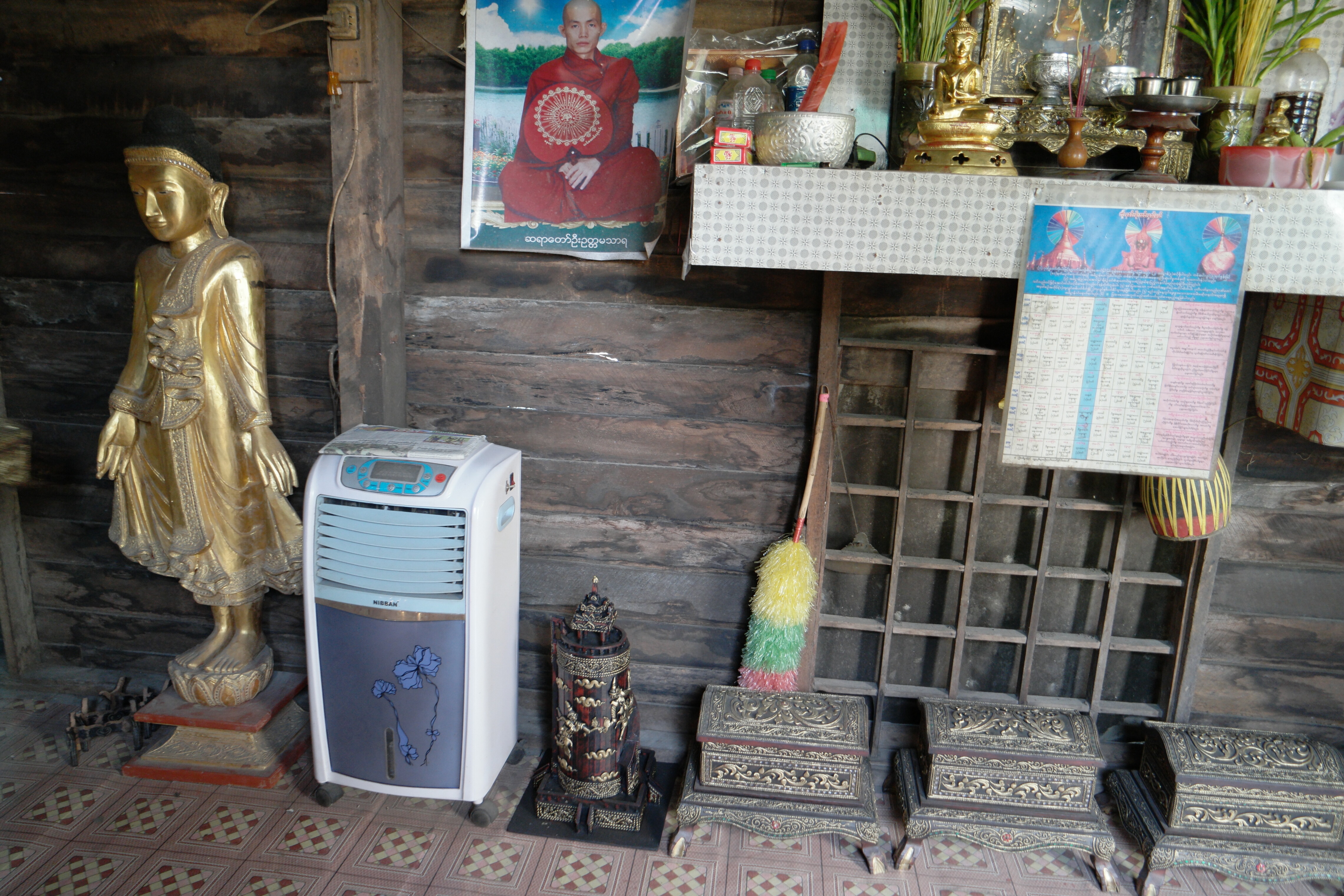 The Yangon art village isn't one of those makeshift tourist attractions that employ people to work for foreigner eyes. This is a legit village where workers gather to practice their craft. And even though the whole point of visiting this place was to see how Burmese people make art, ranging from marble statues, to wood harps, to trinkets, it wasn't the most interesting element to me. Don't get me wrong, I was very impressed by how they rely solely on human elbow grease instead of motors to make pottery, and the straw painting workshop is brilliant. The patience alone of those men, snipping and gluing each strand of straw, amazed me. But beyond the art and intricate traditions, I was more impressed by how the locals live.
Earlier in the day, I met up with a local friend named Saw, who wanted me to see art scene in his village. And even though we weren't too far from Yangon, it felt completely different. Random sand lined the homes, many of which were built out of sheets of metal with rusted fencing protecting them, doubling as clothes lines. It was beautiful to see their simple living quarters and how open things were. In the west, we emphasize privacy from our neighbors, but here, walking by, I was able to glance inside to see someone's living room. I also spotted temples and a school, and the kids were running around in classrooms excited to see me, a guest, walking by.
But the most rewarding part of the day was when Saw invited me to visit his humble home. His large family shared an open living quarter with a room upstairs, while another family rents the space below. When we got into his house, his brothers greeted me, and I noticed just how massive the shrine was, reminding me again of the devotion of some Burmese people. I was handed a glass of water, water that all guidebooks suggests to avoid, and I drank it anyways. Not necessarily because I was thirsty, but because I hate tours. The stark contrasts between my life, the western world, and what was right there in front of me is one of the reasons I love to travel.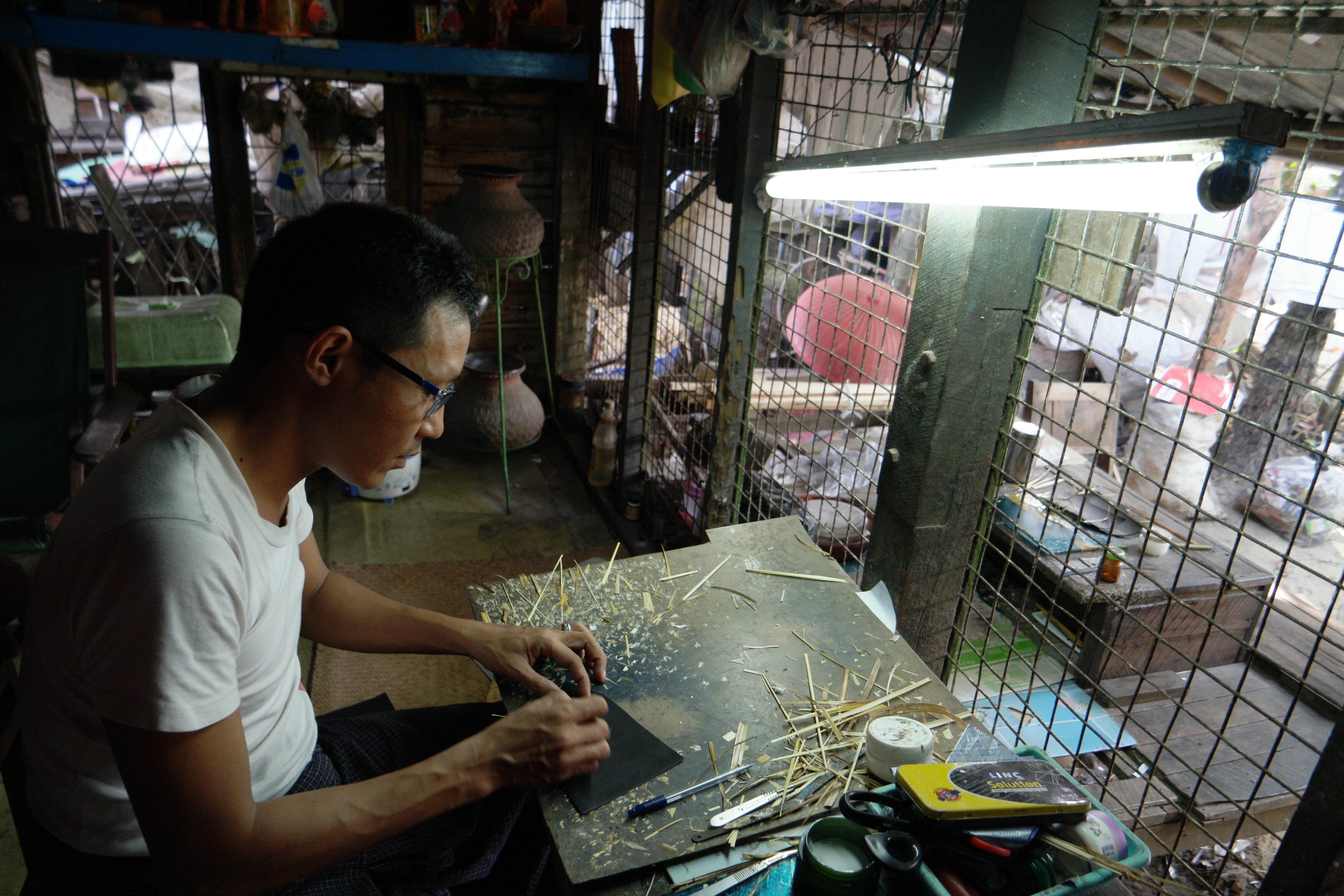 Ultimately, seeing how differently people who aren't that different from me live is mind boggling. There I was, drinking my water where Saw and his family would sleep together that night, and after a few more minutes there, I would simply go back to my familiar, comfortable hotel.
Getting a chance to witness and interact with local people and better understand their daily lives is what travel should be all about. I don't even know the name of this art village and I'm not sure I care to know because there are so many out there left to explore, and for brief moments, you get to be a part of them. It becomes more than an attraction. More than a name of a place you've visited. You get to be a visitor, a guest, not a tourist.
Follow kyle's adventures on YouTube.
Related
Popular in the Community