When you work, breathe and live brands like I do, it's rare to find one that touches you on a personal level. Enter Aesop: alchemists of luxurious products for the skin, hair and body.
I first discovered Aesop while shopping in Paddington, one of my favorite Sydney neighborhoods. My curiosity to enter a small, elegantly designed shop that doesn't advertise quickly turned into a healthy Aesop obsession. I had no idea what Aesop was selling - I was lured in to explore the shop in detail if only to continue to breathe in the fresh scents exuding from the products. An associate implored me to wash my hands with their premier luxury soap, and I was hooked. Consider yourself warned: shopping at Aesop is an expensive habit.
Synonymous with one of the world's legendary storytellers, one would guess correctly that Aesop holds a strong passion for the craft. Yet Aesop tells its story unlike any other: rather than doing so through conventional branding and advertising, they tell it through unique environmental design and aromatic experiences; superiorly blended products; poetic writing; and their philosophy of 'unselling', which you can see clearly in the images below from Aesop stores in Hong Kong and Harvard Square (courtesy of Aesop.com).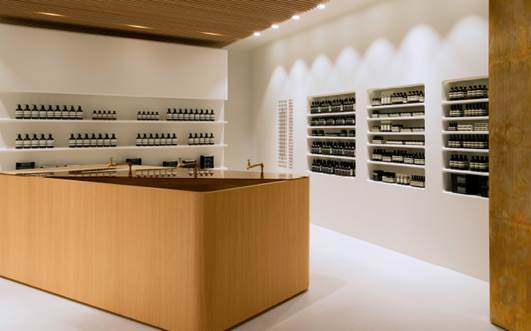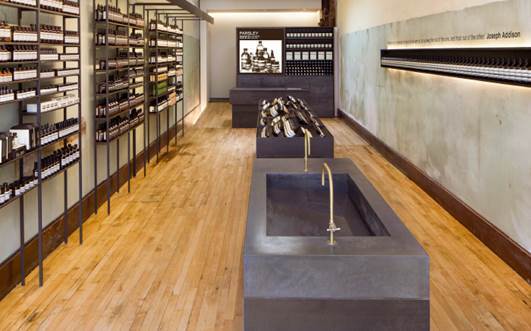 Aesop is committed to celebrating science by integrating both plant-based and laboratory-made ingredients. A recent interview with Aesop exec Suzanne Santos reveals that "you need a blend of well-chosen man-made ingredients with exceptional botanical ingredients to make remarkable products". However, Aesop isn't as much a lesson in product development as much as it is a lesson in how the branding world has changed. In the past, many brands were built through consistency, which helps reinforce a brand experience in a customer's mind. While each Aesop store is unique, the experience of the brand is consistent - if only by the way it makes one feel.
Aesop products make customers feel special - and that's what they really sell. Walking into an Aesop store is a sensory experience that is reminiscent of experiencing a museum exhibit. You can't help but feel like you are partaking in something special and exclusive.
While creating emotional connections with customers can be difficult to master (although entirely necessary), here are four things brands can learn from Aesop.
Don't pause your AdWords campaign just yet. The idea of "unselling" is a part of Aesop's philosophy to refuse to deliver false promises (like eternal beauty). Unselling is also a strategy that allows brands to focus on what matters. A quality product and unique retail experience can speak volumes through the voice of happy customers - without flashy ads.

2.Adapt To The Environment.
Aesop is known for developing habit-forming relationships with neighborhoods by weaving the city's essence into the fabric of the store design. Like charms on a bracelet, each Aesop store is unique, yet seamlessly connected to the next through unprecedented design sophistication. Smart brands reflect their surroundings and work with a local, cultural and modern verbal and visual vocabulary.
Each Aesop store is a carefully crafted work of art. Aesop founder Dennis Paphitis believes that "there's a direct correlation between interesting, captivating store spaces and customer traffic within a store." But more than creating a stunning brand sensory experience, Aesop's beauty line is known for quality and results. Perfect your craft through passion, trial and error. Don't be afraid to try new things and push boundaries.
4.Hire People Who Love Your Product.
Employees are the best brand ambassadors. Hiring the right people who spread the love about your product or service (and use it on a consistent basis out of their own volition) are your best sales tools.
The lesson to learn from Aesop is not that conventional branding is passé, or doesn't work, but rather that un-branding in the form of experience can sometimes be the most powerful branding of all.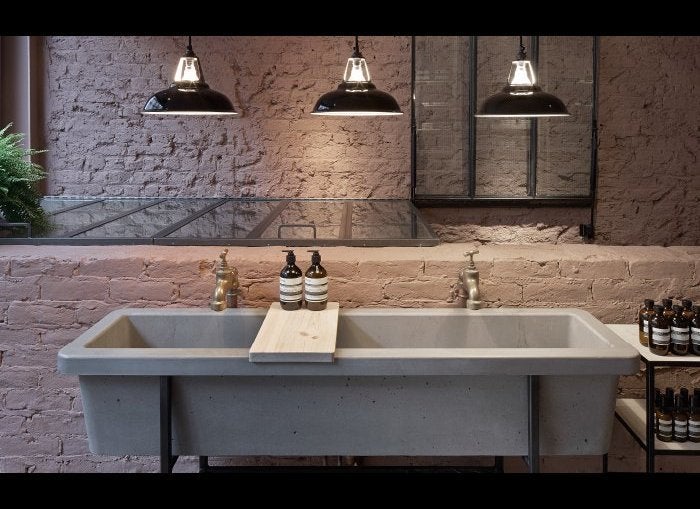 The Beauty of Aesop: A Story of Un-Branding
Related
Popular in the Community