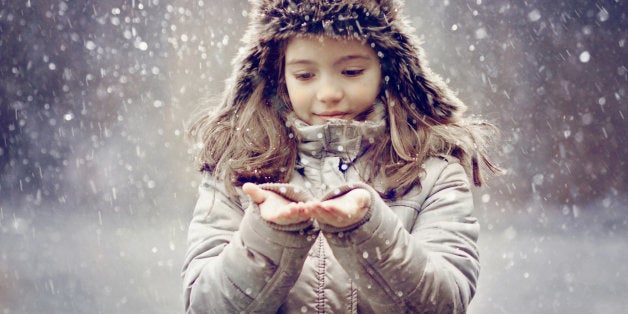 I've always dreamed of having a family. I wanted a brood of kids, a loving husband and a warm home. Maybe we had a dog, maybe one of us was sarcastic. We'd have a safe place where our kids would make memories, where they would dream dreams that would keep them going for a lifetime.
My parents divorced when I was 11. The experience shattered my idea of safety. Not stranger-danger safety, but one living in the heart that brings us into adulthood feeling untethered, with unguarded hope. I wanted the safety that I lost to be found in my children. I wanted to give them what I didn't have.
I married early, which, when addressed unapologetically, was the product of an unexpected pregnancy. We came by the decision with the naïveté of most early 20-somethings. Much to my sadness, if not surprise, it ended three years later.
After the months of crying and crippling guilt of creating a broken home, I eventually came back to life. I was young. I rode the wave of parent teacher conferences, discipline, and potty training. I got my degree and moved up in my career. My son and I developed a special bond.
But I wasn't giving up on the dream. I remarried eight years later. I tried to do all the right things to create a loving home. We had a wedding full of the people we love and a new sweet baby girl. Everyone was happy for us. We made it.
But, we didn't exactly. The sanctity of our home and the image we projected broke wide open into fighting, sadness and anxiety. Our safe harbor was hostile. And there in the remnants, I was facing divorce again, but with twice the guilt, turmoil and madness as the first.
The time it took me to get past the stigma of leaving, time I spent fighting the good fight and losing myself, is time I can't get back. I wanted this marriage to work. I dug my heels in. I was so afraid to let everyone down. Shame was ruthless, terrorizing, threatening to excavate the ground around me. It unearthed new truths for me, and a brutal unworthiness. Perhaps, it whispered, I was reckless or deficient in ways that counted most.
I was in the wrong place. I knew with my whole heart I needed to leave this man, the man who promised me I was no longer alone. But I was, even when we were together. I was not only alone -- I was alone without hope. The distinction is enormous. And with the sadness of 11-year-old me tucked under a healthy coat of full-grown devastation, I ended my second marriage.
Our psyches are full of forgiveness in the light of day, especially when coddled by the sanctuary of time. But when they're resting in the quiet of our minds late at night, they're not nice, clean, therapist-worthy self reflections of a bigger picture. They're tragic anecdotes that cut down into the soul and give way to an inner sense of feeling inferior -- or in my case, broken.
There's no lipstick for this pig. It's hard work for which there is no antidote. It reminds me of the newborn stage after giving birth. There is positive to focus on and so much to be grateful for. But it's so, so hard.
You just have to make it to the other side. You read things, you ask people, you call the ones you love the most. And at 3 am when the tossing and turning, mind bending sadness beats you to where you feel you have nothing left, you and your soul alone -- the gladiator within -- have to muscle through. I cry sometimes because I failed at what I wanted most.
But, this girl isn't done. The truth is, I'm just beginning. I love life too much to give up. Yes, I have to figure out a way to explain that I'm twice divorced (not exactly small talk). I have to find inspiration from those who have gotten back up. I have to love myself despite my failures, my expectations, and the fact that I have much more to work on personally. I have to love life despite failing to spare my kids what I went through. I hope they'll be better for it, and their empathy and compassion will make the difference in their lives in ways I can't even imagine.
Because, it isn't always about what was planned. Sometimes it's about what becomes. And that's beautiful. I could not give my kids a nuclear family. But every day I work on giving them the safety of my love, and offer them a love for life, and for now that's the greatest gift I can imagine.