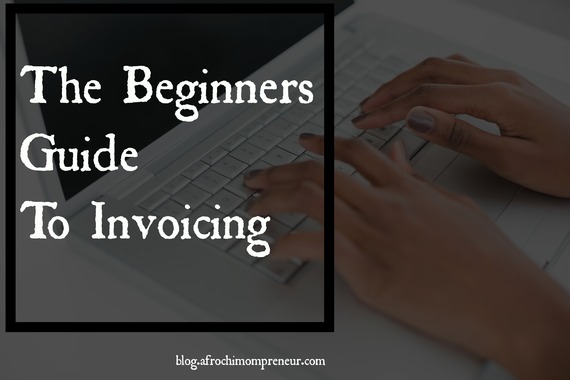 It can hurt your business, if the money is coming in late, or not coming in at all. The last thing that a business owner wants is for her bills to pile up, while the money floats in slowly or not at all, it is frustrating and can be detrimental to the business.
In order to ensure that you are getting paid on time, manage your invoicing process effectively. There are an abundance of tools available to the business owner in need of a great invoicing program, heck, they pop up every week, and although many of them are effective, (we shared some of our favorite tools with you!) the tool is not always the problem.
As a business owner, you should have a process in place that ensures that you not only understand the importance of invoicing effectively, but have a process that will allow yourself and your team members to know what works for you and your organization.
In layman's terms, invoices are how you get paid, and are important in this age of the virtual business. Your clients may not always live down the street, depending on the services that you provide, and invoices allow you to bill them.
Invoices can be sent after or during the shipping of a product, and for others, it can be sent after the completion of a service, in other words, an invoice is a bill for goods or services rendered.
You should also be aware that an invoice is a legal document, one that can be used as evidence of debt. Although the receiver is more than able to challenge the charges, the document is legal and can be used to prove that there is a debt owned.
Who wants to work in the dark?
Getting paid helps to keep the lights on, and allows your business to function effectively, with no sudden interruptions. A business's basic rights if you ask me!
Every great business owner, should know her numbers. Keeping records allows you to know how much your business is making and spending. Tools like Freshbooks not only allow you to keep track of how much money you are making, but allows you to track your expenses on the same platform.
All of your business expenses can be tracked from the same platform. Talk about simplifying business.
Keeping records will simplify tax time, which is always challenging for the new business owner.
Clarifies Your Services and Products
Break down your services and products in order to allow your clients to understand exactly what it is they are paying for and why. This helps to prevent misunderstandings with your clients, so take the time to break down your services and the fees associated with them.
Branding, branding, branding. Why shouldn't you use invoicing as an opportunity to brand yourself?
One of the ways to use your invoice as a branding opportunity, and yes, I just said branding opportunity, is to add your logo to your invoice along with your business information. Add your social media link, if possible, in order to allow your clients to connect with you through other channels.
Your business can also use the data from invoices to help with future marketing campaigns and strategies. For example, if you notice most of you sales occur on Friday evenings, then you could target your customers by reaching out to them through email or social media at that time. Invoices also show what your most popular products are and your business's earning trends.

- John Rampton, Due.com
How to Create an Invoice For Beginners in 6 Steps!
Due's "The Ultimate Guide to Invoicing" provides some great tips on how to create an invoice, and our team is currently in love with this awesome guide, by our favorite StartUp blogger, John Rampton, but are in love with his the fun way he has redefined invoicing.
John helps us to create effective invoices, by simplifying it into 6 simple steps, that will help you to ensure that you have put together a kickass invoice, that will increase your chances of getting paid.
We have simply tweaked some of these steps, to make them simpler for those that are new to invoicing!
The header will be the first thing that your client will see, when they open the invoice. A great header will answer a few questions within the first few seconds.
Who the invoice is from
Where are they located
Are they memorable
Your invoice should not include your mailing address, phone number, and email, but it should also include your website and logo. The logo should be placed right across from your information.
Remember that branding your invoice, is a way of allowing your clients to remember you, if possible make it as easy as possible for them to look you up, and even connect with you on social media. Do not only use it as an opportunity to get paid, but remember to create as many opportunities to be as memorable as well.
Remember to place the client's information right under your information. This will allow your client to know that the invoice is meant for them. You may not have the client's mailing address, in that case, simply add the client name, and their email address, if you have their website, add it to the invoice as well.
Right across from the client's contact info, should be the invoice number and date. According to Due, they should be in the following order,
Invoice Number
Date Prepared
Payment Due Date
Preferred Payment Option
In order to remain organized, use a sequential order when creating your invoices, this will help to create an easy to manage system for invoicing, allowing you to keep track of all of your invoices.
Do you have a system in place for your due dates? For example, do you have a 30, 45, or 60 day time frame for your expected due dates?
You should have one prepared, especially with your recurring clients, it will create familiarity with your clients, and will reduce your chances of late payments. Make sure that your due date as clear as possible.
How do you prefer to get paid? Many invoicing tools, like Due or Freshbooks, allow you to have many options available for your clients, so if you prefer one over the other, make sure that you clarify that.
Would you be alright with receiving a bill that simply has a fee posted, and no details?
No one wants to feel as if they are spending money blindly, breaking down your services and fees, will allow your client to feel more comfortable paying. Forgetting to do so, can result, in late payments, or no payments at all. Remind the client of the services that you provided them by explaining each service.
The format will usually include:
The Service
The Date
The Quantity
The Rate
The Hours
The Subtotal
You can then calculate the total, by adding it all together and adding the necessary taxes.
Terms and conditions are usually not as complicated as they may appear, simply use the terms and conditions to clarify the finer details of your agreement with your client. For example, if you are selling goods, what is your return policy?
Do you charge late fees? How long does the client have to pay before the late fees begin to pile on?
Or simply thank your client, or share any upcoming promotions or discounts.
Set Up Your Payment System
Are you getting paid through Paypal?
Make sure that you provided your paypal email address.
That information should be available as well.
Most electronic systems like Due and Invotrak, allow you to specify how you want to be paid, and make it easy for your clients to pay through your preferred method.
Nancy is the founder of Afro-Chic Mompreneur, where she inspires Female Entrepreneurs and encourages the support of female owned businesses by sharing their stories. She also helps female Entrepreneurs launch and manage their businesses. Her clients include Leisl Schrader of Remix Design and Kajal London of Kajallondon.
Follow her on Twitter @Chicmompreneur
Calling all HuffPost superfans!
Sign up for membership to become a founding member and help shape HuffPost's next chapter