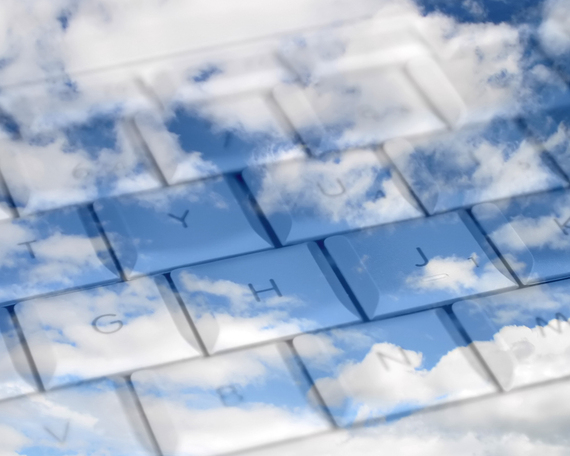 Modern business is about ease, efficiency, and convenience.

Your clients want to know they are being taken care of immediately, while your employees want to feel valued and be able to balance their work with the demands of their personal obligations. And when it comes to the IT for of your business, you want to make sure you are getting the biggest return on your investment that suits your needs. When you take the trends of modern business communication into consideration - the need for increased availability/flexibility, with attention to budget, Desktop as a Service (DaaS) is an attractive technology option that can meet all of your requirements.

DaaS means that no matter where you are or what time it is, you have the ability to access and work in your desktop files securely. As long as you have an Internet connection, your work is not inhibited by time or geography. Alyssa Wood for TechTarget says, "Since cloud-hosted desktops aren't connected to servers in your data center, they're easier to move, patch, upgrade and restore when a failure happens." This is the biggest advantage to implementing a DaaS system. Because your files are stored and provided by a hosting service in a cloud, you don't need a help desk or IT person on the payroll - the company through which you purchase your DaaS can provide support for any problems. Also, because you are accessing files from the cloud through your own device, you are cutting down on the need to purchase more hardware.
VmWare explains, "Provisioning efforts and related expenses are dramatically lower because there are no physical machines to rollout...DaaS also minimizes time-consuming, expensive help-desk support. Repairing a desktop is as easy as refreshing it with a new virtual machine (VM). There is no downtime, no lost productivity because of users waiting for desktop to be fixed, and no lost revenue."

When considering your DaaS provider, be sure to ask about their service level agreement (SLA) and any licenses they may need for Windows, which can affect the cost of their service. Alyssa Wood advises further, "Make sure its SLA provides compensation for outages and determine what happens during an Internet failure. Check for USB support, printer redirection and other hardware compatibility needs. Also consider where the provider stores user profiles and whether it uses mandatory profiles that you can't customize."
Quest CEO Tim Burke says that with Desktop as a Service, "Major hardware and software vendors are committing to significant...infrastructure developments -- notably in storage and integration -- that make for greater ease of customization, just-in-time DaaS deployment, and anywhere/anytime/any-device access for end-users." DaaS has a number of advantages including accommodating shrinking IT budgets, access from anywhere on any device, and deployment in minutes.
You also need to inquire after the ability to customize user profiles - further customization usually warrants a higher price tag per user. Best of all, no devices record any data and you and your team can continue to work under any circumstances, even if it is a snow day.
Calling all HuffPost superfans!
Sign up for membership to become a founding member and help shape HuffPost's next chapter