When you come home at the end of a hard day's work, is it with a sense of achievement or are you thinking, 'I really could have done better'?
Unfortunately, a lot of us have lost the same kind of joy that a young child has when they put their soul into a project and beam at the results. Their painted picture of a house may only have two misshapen windows with a crooked door and the roof may not even touch the walls, but to the child, the house is perfect because they did their best. Of course, the praise that the child receives for such a masterpiece of artwork fully confirms that perfection.
So why is it that as adults, we tend to think that our best efforts are still not good enough?
We spend years in education to fulfil the requirements of our chosen career. We spend countless hours in the job, perfecting our work. Then, we beat ourselves up because we still feel it isn't enough when we haven't reached the outcomes that we hoped for. Our expectations remain unmatched with reality.
As a rehabilitation specialist, I have constantly worked with clients who feel that after illness or injury, they are just not good enough to go back to the career they used to love - in any capacity. And while I understand that the majority of these clients are also recovering from a huge dent in their confidence, I'm also hearing the same negative self-berating conversations from my fellow professionals who feel that what they are doing is 'just not good enough'.
I am not immune to these feelings either. After a particularly stressful time in my own business, a very personal project was born - something that would help me recognise all of the achievements that I do and make each and every day. Even if I have not achieved the results that I wanted on any particular goal, I can reflect and realise exactly how much positive achievement that I did make - and continue to make in my business and my life.
There is so much evidence out there about how capable, competent and worthy we are, but somehow, this gets lost in the fray of our busy lives.
It is possible to instil that kind of positivity into your own life - every single day. I now believe is crucial and the impact it has had on my work and my life is truly profound. I make bolder and better decisions in business and in life, all because I am spurred on by the knowledge (and the evidence) of everything that I am capable of.
For me, I decided that my love of journaling held the answer. It is well known that those who journal regularly achieve more of the goals that they set than those who don't. So, I started there - knowing I could then easily reflect on my achievements as and when I needed to. Essentially I needed to create 'proof' - not for anyone else - but for myself.
We do, by nature focus on the negatives - "It was good, but I could have done better" or instead of accepting a compliment we deflect it with a negative statement. But in what way is this truthfully beneficial to anyone? Who does that make feel better? Who does that inspire, motivate, empower ... ? No one.
Especially as females we tend to put ourselves down. And it is by far the most common factor amongst those I mentor in my business. This inability to reflect on the positives, what worked and to remind ourselves that one person's negative comment does not cancel out all the positive ones.
When our minds start to attune themselves to looking for the positive, we find much more positive things around us to reflect upon. It's similar to a pebble being dropped into a lake; it only takes a small ripple to grow, widen and reflect upon itself to produce a much more impressive outcome.
So right now I encourage you to start recording all the positives. All the positive feedback you receive at work or from clients if you have a business. Emails, Facebook messages, letters -- keep them all in one place. And whenever you are feeling down and need a pick me up, every time something doesn't go to plan, every time you receive bad feedback or a negative response - open up your very own journal and reflect on all the positives.
That is what will inspire you. Motivate you. And push you further than you have ever been.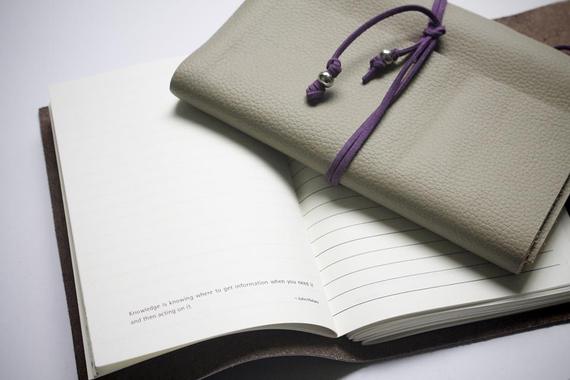 Jo Muirhead is the creator of the popular Book of Evidence - a hugely successful journal for collecting and storing success stories across your whole life and an effective tool for positive reflection. She is also a business mentor for the health and wellness industry and owner & principal rehabilitation consultant at Purple Co. Jo applies the learnings and successes she has had in her own business to those of her clients, showing them that they can grow their private practice into a thriving business by doing more of the work they love, the way they love to do it.