Do you ever have those days when you just want to crawl into bed and sleep for hours? Yeah us, too. But one Reddit user wants nothing to do with a mattress because he/she finds sleeping in a hammock every night "glorious."
Sykoknot, who sleeps on a Trek Light Gear model, felt so passionately about this, he/she decided to conduct an "ask me anything," where users participate in a Q&A about a post, which currently has more than 643 comments that, surprisingly, are mostly serious questions about the benefits of the sling.
Sykoknot also gave tips and tricks regarding the right way to sleep on a hammock to get the full benefits and provided a diagram. "I sleep on my stomach often," the user wrote. "Sleeping on [the hammock] properly is key. You lay on an angle across the center line which creates a flat surface for your body."
When the questions of couples sharing a sling together, Sykoknot said that though he/she has a Murphy Bed for company, when it comes to "sexy times" hammocks are like an "aphrodisiac to women." And that comment lead to talks of Hammock Sutra, naturally.
Click through our slideshow to see some photos of hammocks and let us know, do you sleep on one?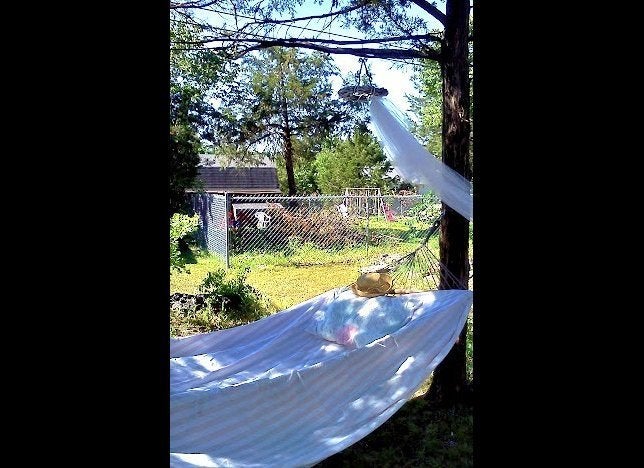 Relaxing Hammocks
Popular in the Community