Every year, at every festival, there is a film that shuts it down for me. I could happily pack up and go home after viewing it, because I feel I've seen the best.
Last year at Berlinale, it was early on during the second day with Jafar Panahi's Taxi, and this year the revelation came a couple of days into the festival, when I watched Fuocoammare by Gianfranco Rosi. Is it a coincidence that both films went on to win the Golden Bear? Probably not. I think Berlinale is the "A list" festival most in touch with human rights, and even some of the "side" winners, meaning the actors and cinematographers that walked away with Silver Bears for their work this year, have been picked with a socially conscious awareness in mind. For someone like me who covets cinema with a conscience, the festival is a perfect fit. It also doesn't hurt that unorthodox thinking and great Hollywood powers like Darren Aronofsky and Meryl Streep were respectively each president of the jury, at last year and this year's Berlinale. This is the kind of cinema, and the sort of people who can, and will change the world.
I loved sitting down with Rosi and will publish his full interview in the days to come, but a teaser on how the filmmaker feels can be found in his words, "Italians are doing a lot but it's not enough, this is a crisis that needs to be solved politically. The whole world should be in charge of this." Lets just say I'm proud of my people these days, and more than ever since last night.
Apart from Rosi winning the Golden Bear for Fuocoammare (Fire at Sea) a film that beautifully crosses the line between great cinema and groundbreaking documentary, there was a Best Actor Silver Bear awarded to Hedi star Majd Mastoura. Mohamed Ben Attia's Inhebbek Hedi (I Love You Hedi) is another of those important films that can help explain, through metaphors and wonderful performances, the story of Tunisia and the Arab Spring. Don't get me wrong, Hedi, which is produced by the Dardenne brothers, is a love story, an intelligent look at a man who finally comes into his own character, thanks to the women around him, and I can't think of the film without being haunted by the at times a bit old man, at times little boy particular-looking Mastoura. Without him, Ben Attia would never have achieved the perfect film he did, devoid of standards and cliches and always keeping its audience on edge.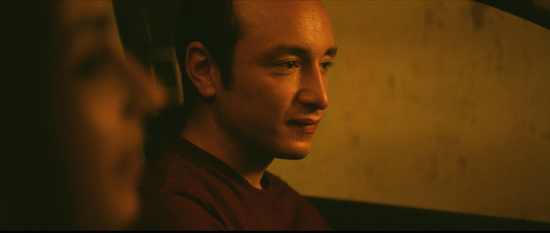 In his director's statement, Ben Attia writes, "at that time in Tunisia we were in the midst of our first democratic elections and we were learning to discover ourselves above anything else. Under Ben Ali, political censorship ended up anesthetizing us and eventually made everything around us rotten. Just like Hedi at the beginning of the film, we tried live our lives without asking too many questions." Check another one for a perfect choice by the jury. The film also won the Best First Feature award, a big achievement for the first Arab title in the competition in more than 20 years. Mahbrook!
In the cinematography department, the Silver Bear for Outstanding Artistic Contribution went to Mark Lee Ping-Bing (known for his stunning photography on In The Mood for Love and The Assassin) for his cinematography on Chang Jiang Tu (Crosscurrent) by Yang Chao, also a stand-alone film, because it is the only Chinese entry in this year's Berlinale Competition. I didn't get a chance to speak with the DP, but rather with his intelligent and wise director Yang Chao, who made a film about the threatened and now increasingly polluted Yangtze and refers to the river as a "she". Soulful and spiritual, the filmmaker draws parallels between the lives of humans, the river and Buddhist sonnets, in a way that leaves the audience breathless.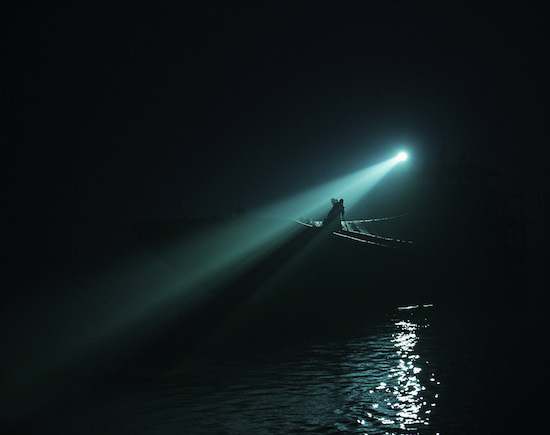 Among the questions I asked Chao, which looking back seemed to inspire the perfect answers for this wrap-up "Berlinale Diaries", were some on whether Berlin was his first choice as a festival and what the first thoughts were, upon being included into the festival's competition line-up. We spoke through a translator and Chao said that, "maybe it was meant to be because this is a film that has had a very long gestation period, and during that process we thought about certain other film festivals. But we hadn't yet finished the editing. When we had the final cut complete it just happened to be the right time for the Berlinale, so maybe this is meant to be." And what went through his mind, at first? "Wow! (no translation needed), I was honored. I also felt I'd achieved some recognition, particularly because this isn't a conventional Chinese art house picture, so I have a lot of respect for the Berlinale organizers for their eye and for their courage to have picked a film like this."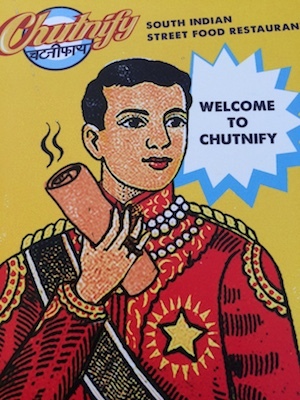 Finally, there is no cultural event on earth that can survive in my book, and where spectators can thrive, if there isn't nourishment. For the second year in a row, I tasted and savored, and loved cinema even more, because of the wonderful food in Berlin. From warming Thai curry sit-down meals with friends at COA (Cuisines of Asia) in Potsdamer Platz, to the food trucks outside the Berlinale Palast, I was in heaven. In particular, I owe many a hurried yet surprisingly satisfying and joy-on-my-palate meals to the South Indian vegetarian Chutnify truck that each day reinvented dishes featuring pumpkin and broccoli and including the wonder that is Indian cheese paneer. And don't even get me started about their vegan masala chai. It's the stuff this foodie, culture film addict's dreams are made of.
All film images courtesy of the Berlinale, used with permission.
Calling all HuffPost superfans!
Sign up for membership to become a founding member and help shape HuffPost's next chapter