The odds are in your favor this winter, as these warm-weather destinations are offering historically affordable airfare thanks to airline competition and new cultural attractions.
Long a place commanding four-figure airfares despite its status as a domestic destination, Hawaii is now priming for a rush of budget travelers this winter as airlines drop prices and improve comfort to remain competitive. Hawaiian Airlines upgraded their interiors to include "Extra Comfort" seats in 2014, serve complimentary hot meals in all classes, and have already run an airfare sale with deals as low as $400 roundtrip. Virgin America is due to launch flights from the west coast to both Honolulu and Maui, attracting passengers with $199 one-way promotional fares and their signature stylish service. American Airlines has already begun flying their newest Airbus A321s with brand-new interiors, on-demand entertainment, and WiFi. Joining the arms race are Alaska Airlines and Delta Air Lines, who have simply added more and more flights to Hawaii, increasing the number of seats for sale (and the potential for better deals) to the islands.
The interest in Hawaii as an easy vacation destination is only projected to grow, and not just because those of the "Instagram effect" from travelers sharing experiences had as a result of the cheap deals this winter; the advance press and premiere of Disney's new Moana movie (about a Polynesian princess) in 2016 will see a fresh surge of interest in travel to Pacific islands. Tie-in packages for family travel to Disney's Aulani Resort on Oahu are a given.
2. SOUTH AFRICA

South Africa is so hot right now, both literally and figuratively. Aside from the fact that the southern summer is just beginning, Trevor Noah's appointment as the new host of The Daily Show is bringing pop culture cred to the country at the same time as the killing of Cecil the Lion in Zimbabwe is sparking interest in responsible safari tourism. Contrary to popular opinion, embarking on a once-in-a-lifetime safari is not just for the super rich and the drop in the value of the Rand means the currency exchange rate favors tourists. South Africa Airways has already been discounting airfare, with round trips from the U.S. available for as little as $600, and more airlines are sure to follow.
3. ECUADOR AND COLOMBIA

The northern end of South America is only increasing in affordability and accessibility. Both American Airlines and JetBlue will begin flying to Quito, Ecuador later this winter and have, over the last couple years, enhanced Colombia travel options with flights to Cartagena and Medellín. Bogotá, Colombia remains especially popular, and not just for the city's burgeoning art scene, abundance of preserved Spanish colonial architecture, and world-renowned coffee; the capital is newly home to a Four Seasons hotel and expanded flights from around the U.S. to several Colombian cities on Avianca, American, Delta, and JetBlue.
4. COSTA RICA AND BELIZE

With the launch of Southwest Airlines' international routes this year comes fresh, affordable options for reaching the blue waters of Belize as well as both the volcanic central region and surfer-favorite Pacific coasts of Costa Rica. These new routes--to Belize City, San Jose, and Liberia--increase competition and bring fares on rival airlines down to the "whoa, that's incredible" level, making a spontaneous tropical trip over the winter totally doable. There's never been a better time to make that bucketlist journey to snorkel or dive the Great Blue Hole or play in Costa Rica's bohemian surfer towns.
More from Condé Nast Traveler: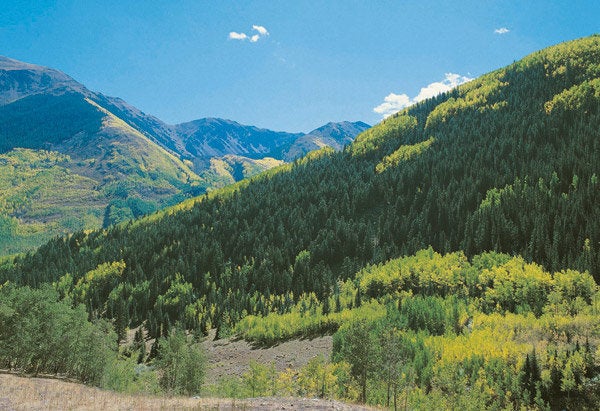 8 Things Every Budget Traveler Knows
Related