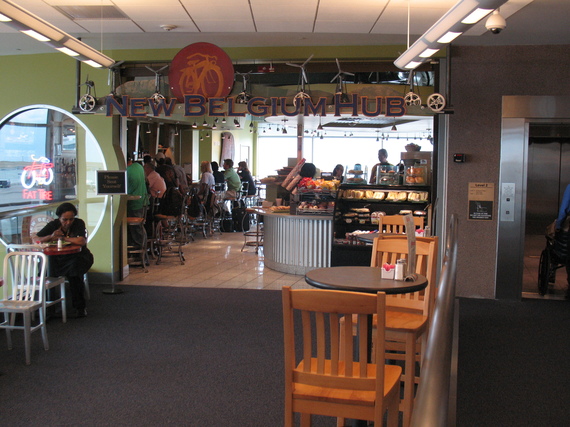 Credit: Flickr/eigenadam
There is an argument to be made that an entire airport waiting area is basically already a bar, albeit one with crappy vending-machine drinks and people idly paging through used Michael Connolly tomes while a TV turned to CNN is playing at an awkwardly high volume. But in an effort to parse out the actual bars in your air and/or jetport that are worth adjusting your flight schedule to hit, we, well, flew to a lot of places this year, and reached out to our esteemed city editors for other recs.
A small note: as much as possible, we opted for places that focus on drinks/beer before food. As you might expect, that left us with a high number of brewpubs and tap rooms. We're not complaining. But if you want to, do it in the comment section on our site.
Albuquerque International Sunport
Albuquerque, NM
Rio Grande Brew Pub and Grill (Concourse B)
The first time I went to this pub, I ordered the Pancho Verde Chile Cerveza, as I figured: New Mexico! Green chile! New Mexican green chile beer! And then, four minutes later, two girls sat down next to me. "All the tourists just get the green chile beer, but they have some really good local ones," one of them assured the other. Needless to say, it's true: the Rio Grande & Sierra Blanca Brewers have some genuinely interesting stuff -- like the Alien Wheat with curaçao bitter orange, sweet orange, and coriander spice, or the grapefruit- and pepper-hinted Rio Grande IPA. And just to be fair -- that green chile beer is pretty good too.
Austin-Bergstrom International
Austin, TX
Saxon Pub (East Concourse)
Post-vacation airport conversations are best limited to commiserating about or hashing out exactly what happened the night before. That this outpost of a Dirty South mainstay dive can actually let you relive the night -- live music included -- means there's nowhere else you should head in Austin-Bergstrom. (We're assuming you've gotten your Salt Lick already, of course.)
Birmingham-Shuttlesworth International
Birmingham, AL
​Good People Brewing (Concourse A)
What could be yet another airport brewpub, gets a giant step up thanks to Good People -- a trailblazer in Alabama craft brewing -- staffing the spot with ONLY cicerones, which means that, despite flying out of a region still bereft of the influx of craft breweries that the rest of the country is enjoying, you'll be getting one of the most knowledgable pre-flight drinking experiences possible.

Charlotte/Douglas International
Charlotte, NC
A Taste of Carolina (Terminal D)
Because it's the US Airways hub, Charlotte-Douglas saw a lot of me when I was living in New York and flying back home to the South, which I loved, because rocking chairs make me incredibly happy, which is very helpful in a chaotic, international airport setting. That a small airport bar is pouring some of the state's best local beers, like brews from Charlotte's Olde Mecklenburg and NoDa Brewing, that I can sneak away and drink in said rocking chairs is a better combination than some of my favorite dives can offer.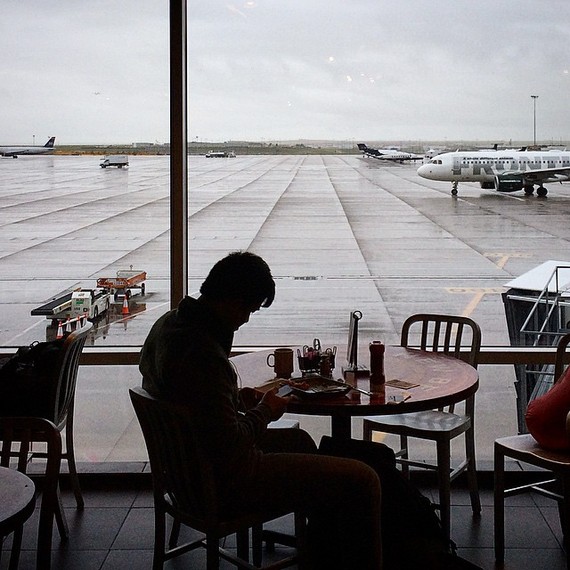 Credit: Flickr/Alyson Hurt
Denver International
Denver, CO
New Belgium Hub (Concourse B)
What could've been just another brewpub outpost of a local brewery (granted, an incredibly well-respected, very good brewery) manages to be just a little bit better thanks to its decor. With windows, a long wooden bar, and the recognizable bicycle motif (lamps made of bicycle parts!), this almost manages to feel like an actual brewpub and not one in an airport. After a long day of traveling, that makes a huge difference. That and its damn reliable beers.

George Bush Intercontinental
Houston, TX
Le Grand Comptoir (Terminal C)
A good airport bar lets you feel like you're not going to crumble into a raging mess after your flight gets delayed for the seventh time. A great airport bar is one that can do that, while also letting you completely forget you're even in an airport. Le Grand Comptoir manages that impressively, with an extensive wine list, categorized by flavor intensity and available to order in three differ milliliter pours -- plus by-the-bottle options if you really got stuck with a seventh flight delay and only five glasses of a "Bigger, Bolder, Unparalleled, Red" can help you survive.

John F. Kennedy International
Queens, NY
BRKLYN Beer Garden (Terminal 2)
From Laurent Tourondel, the chef behind the BLT Steak, BLT Prime, and the rest of the BLT empire, BRKLYN Beer Garden rounds up a strong (yet small) selection of some of New York state's best beers, from Brooklyn Sorachi Ace to Sixpoint Righteous Ale, all of which pair up with the food menu that, fittingly, dips into both British pub food (fish + chips) and German beer garden eats. (There are so many sausages, so grab the trio to sample.)
LaGuardia International
Queens, NY
Biergarten (Terminal C)
The other Queens airport also has an impressive beer garden-style bar, this one courtesy of Garrett Oliver, Brooklyn Brewery's brewmaster. The 24-tap draft list has a duo of Oliver's own beers (Sorachi Ace and the flagship Lager), a handful of other local beers, like the Bronx Pale Ale, and a solid lineup from heavy hitters like Allagash and Anchor.

LaGuardia International
Queens, NY
Wibar (Terminal D)
Once you stuff your face with Pat LaFrieda burgers and Neapolitan pizzas from Jim Lahey at Crust, it only makes sense to go to this wine bar, where they're pouring over 100 wines by the glass. Well, 101 actually. The list is by Master Sommelier Roger Dagorn (one of only 190 in the world!), and they use one of those fancy WineEmotion serving systems so you're not watching a dude look through his wine fridge for your obscure Slovakian ice wine. Oh, and they do craft beers, if Slovakian ice wine (and 100 others) aren't really your thing.

Lambert-St. Louis International
St. Louis, MO
Schlafly Beer Bar & Grill (Terminal 1, Concourse C & Terminal 2, Concourse E)
Technically, there are two Schlafly spots here (one is in combination with The Pasta House restaurant), but both serve up a solid selection of the largest small brewer in St. Louis. Since it is the cold season, see if they've got the delicious Christmas Ale, or -- if it's the morning -- the coffee stout.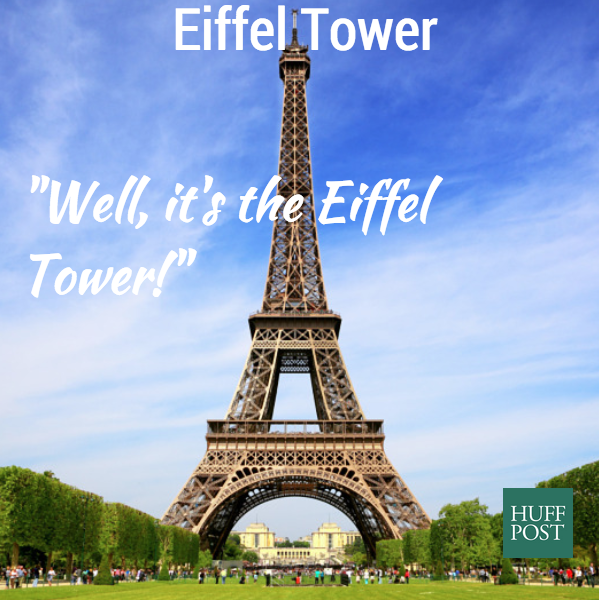 Hilariously Indifferent Travel Reviews