Forget RnB, hip-hop and pop-music. There is one music genre that outperforms the others. And what about Adele?

After a 12 hours flight from Norway I arrived the Island of Koh Lanta in Thailand. The same afternoon I was desperate to blend in to the Thai culture. Merely five minutes walk from the hotel I found an authentic Thai restaurant - so I thought.
A guy, who looked like Mr. Miyagi from the Karakte Kid movies showed me my table and took my orders. Few minutes later I could see the steam coming out of the kitchen. The bar was made of bamboo I could see empty Singha beer bottles and a big bowl of tropical fruits on the top. The smell of garlic, chili and curry was conspicuously. I noticed an elderly lady sticking her head out from the kitchen. She smiled so broadly that I could count the few teeth she had in her mouth. I ordered my dishes from Mr. Miyagi, as I now called him. It was fresh grilled white snapper as a main course, and prawns with tamarind sauce for starter.
While I was eating my meal I could see that Mr. Miyagi sat down at a desk that was placed in the middle of the restaurant, it looked like he was searching the Internet. The restaurant was almost full, but not with lot of tourists, I could only see one other table where I heard they spoke English to each other. The others seemed to be from Thailand. The evening was perfect Thai-authentic until I suddenly heard loud music from the speakers: "Baby lock the door and turn the lights down low" It was Josh Turner, which roared out of the speakers - not only load, very load. A smiling Mr. Miyagi was playing Turners country hit-song "Your song" for the whole restaurant, and he played it repeatedly - not two times - not three times, during my 2-hour dinner he must have played it about ten to twelve times.
Through my travels I had always wondered if the world audience was in harmony with the music industry when it comes to music-genre. The answer is indisputable no. Most people in the world like one genre more than others and that genre is - hold on; it's country music. In almost every country I have been to in the world, country music usually wins. And it doesn't really matter what kind of country music we are talking about; American country music, Canadian country music, Australian or Swiss country music. People want good stories, substance and creditable lyrics with great artists to perform.
The world audience doesn't want artists that need to take their clothes of for fame - artists that dresses like a clown, or are doing weird thing to create a scandal to gain popularity. People want serious well-crafted artists and musicians as you find in country music.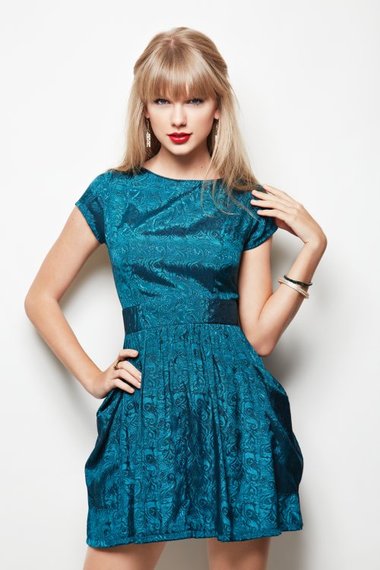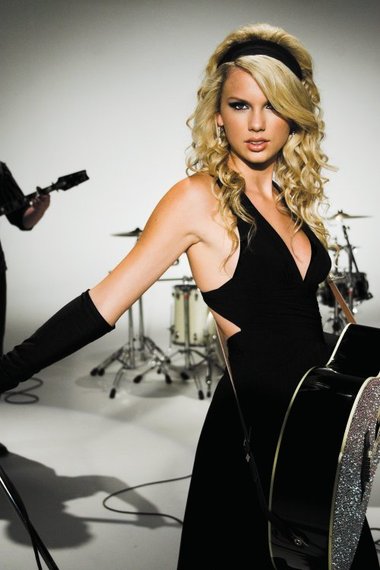 Taylor Swift is not putting all her eggs in only one basket, here she is as both pop- and country singer. Photo: Universal music
What may surprise people is that pop, hip-hop, and R'nB are among the least popular music genres in the world. So that record companies likes to put their money on the least popular genres is quite surprising. People say that they are bombed by music that they essentially don't want to listen to, and are weary of it. How many of us radio listeners haven't experienced songs we don't like on the radio and then few weeks later, because of frequent playing, we are starting to humming that dreadful melody? We are forced to like music we don't like. In many other countries you can't choose radio station by genre. Many places abroad it is normal to play all kind of different genres on the same radio station. You can listen to a rock song right after a hip-hop song at the same radio-station. Americans are luckier, because they can choose radio stations by genre and therefore have more freedom to choose what kind of music they will listen to.
Other genres that are popular abroad is singer/songwriter, Latin-music, jazz and rock music - especially older rock music. All of them are, in my research, more popular than RnB, Hip-Hop and pop-music. However, creditable melancholy pop-rock singers like Adele and Bono form U2 seems also to be very popular both in and out of America.
Popular in the Community