During my time in the Costa Ballena area of Costa Rica, I had the chance to visit Alturas wildlife sanctuary. Not only was it an amazing day seeing anteaters, toucans, monkeys and sloths up close. But it was also a great way to spend my money; giving back to a non profit that helps the animals that have been injured from increased tourism.
How to Visit Alturas Wildlife Sanctuary
Alturas is located in the town of Uvita Costa Rica. The sanctuary is up a pretty steep hill. I recommend only driving yourself if you have a 4x4. If you don't, arrange a taxi. I took a cab because I didn't trust my standard rental car to make it.
Alturas is open Tuesday - Sunday (Closed Monday to clean).
To see the animals you have to join one of their 4 daily tours - 9 am, 11 am, 1 pm, and 3 pm.
Each tour is 1.5 hours long.
It costs $25 for adults and $15 for kids under 12. But of course you can donate more if you would like
What animals you will see at Alturas Wildlife Sanctuary
The guided tour covers a small but significant portion of all the great work they do for Costa Rican animals. You will get to see the front half of the sanctuary, the animals that unfortunately will never be able to be released back in the wild. This is usually due to some sort of debilitating injury or the simple fact that they were too domesticated. (This usually happens when the animal is raised illegally in captivity.) There are sloths, anteaters, tons of monkeys, toucans, parakeets and many other animals. You cannot touch or hold any of the animals at Alturas.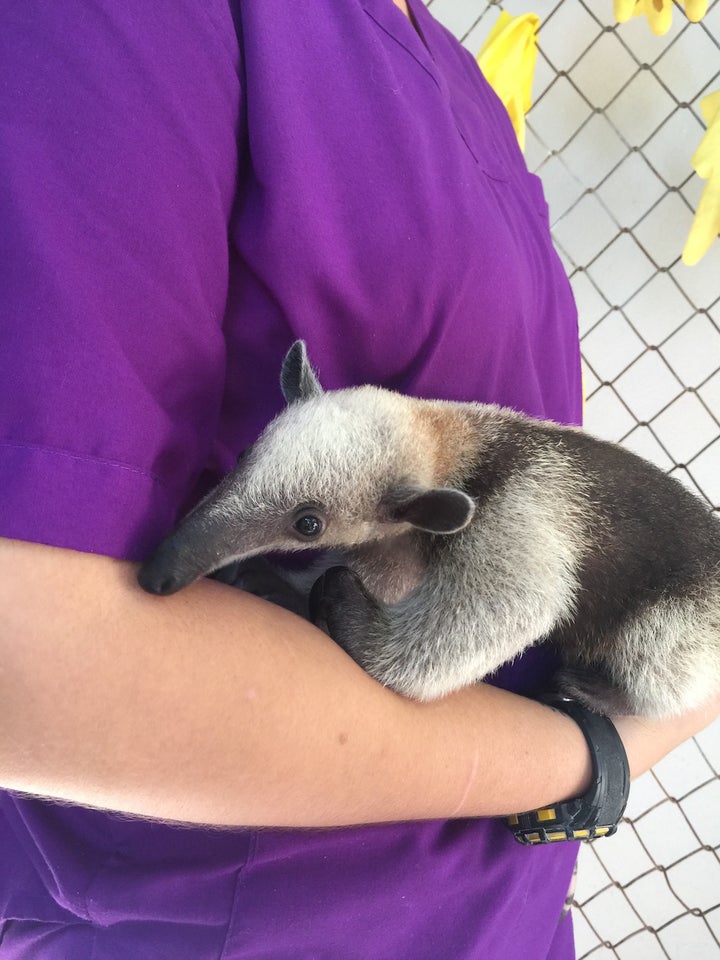 Behind the scenes in Alturas Wildlife Sanctuary
Alturas staffs biologists to formulate correct diets for all the animals. They also employee three veterinarians and have a working veterinarians office onsite to take care of the many injured animals they take in every day.
Most importantly, behind the scenes, they house hundreds of animals that are in some stage of being rehabilitated and released back into the wild. These animals are not a part of your guided tour. This is because animals that are in the process of being rehabilitated and have even a slight chance of being released are not given tons of human interaction. Human interaction desensitizes the animal and makes them reliant on us.
Alturas also works closely with local charter schools. Kids help create and build games for the animals to combat boredom. The kids also have a chance to visit the sanctuary on extended tours to learn why animal conservation is so important.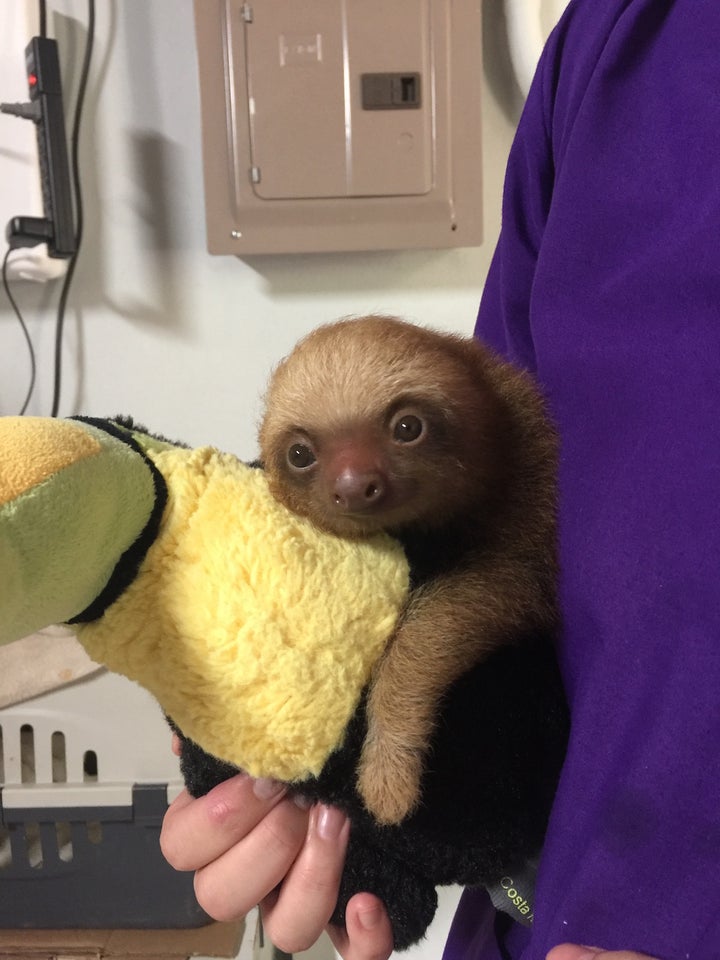 Alturas is run almost completely on volunteers. Some come from abroad, who live on property. Others are locals (mostly expats) who put in a couple of hours once a week. If you want an unforgettable vacation you can contact them about costs for volunteering here.
On my trip to Alturas, I had the fortunate opportunity to meet many of the volunteers at the wildlife sanctuary. These workers comprise of compassionate (mostly female) wanderlusters who live on the property in a small house. They spend their days cleaning cages, gathering food for the animals and just helping run the sanctuaries day to day activities. Volunteers live in a small quaint house with mosquito nets over the beds and a petite but sufficient kitchen. All food is provided during your stay. During downtime, Alturas's owner, Tom, plans fun excursions like hiking and waterfall visits.
If shared rooms aren't your thing, there is also an option for more private living quarters depending on how much you want to donate to the sanctuary during your stay. You can volunteer for as little as 10 days or indefinitely. There were actually quite a few volunteers that were staying indefinitely during my visit.
Alturas also has a great deal with the adjacent 5-star hotel - Altura Hotel. Although they share a name, the hotel does not fund the sanctuary. But volunteers are permitted to use their gorgeous pool and relax in the cliff side chairs.
Popular in the Community