Applesauce couldn't be much easier to make at home, but brands have made it just too darn convenient to buy it in six-packs and pop in a lunchbox. Even if you're planning on eating your applesauce in a more adult fashion (with latkes or pork chops for dinner), jarred applesauce is a tempting option if you're short on time. So we've decided to put 11 popular brands to the test.
We didn't try any of those berry or fruit-flavored imposters -- just the real stuff. Pure apples. We judged the applesauces on flavor and texture, hoping to find something with intense fresh apple flavor and a homemade texture -- nothing too pureed or reminiscent of baby food.
Though applesauce is known to be relatively low in calories and sugar, we were a little surprised and embarrassed that our favorite was found to contain both high fructose corn syrup and corn syrup. Very bad, but it tasted oh so good. (Our taste test was conducted blindly, so we had no idea that our favorite was the syrupy culprit until after we learned the results.)
And the loser? It ended up being a very popular brand that several of our editors have been purchasing for years -- we just may be changing things up next time we hit the grocery store.
Check out the slideshow below to see the results! And leave us a comment to let us know what your favorite is.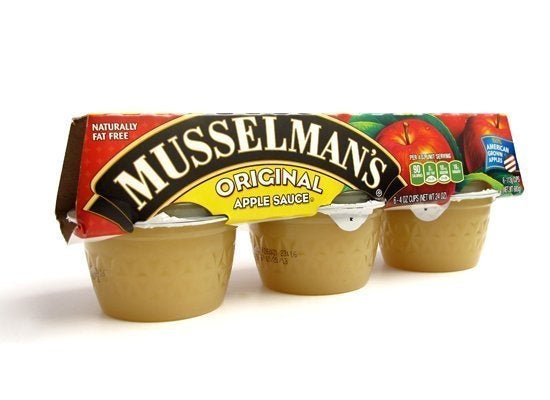 Applesauce Taste Test
Previous Taste Tests:
Related