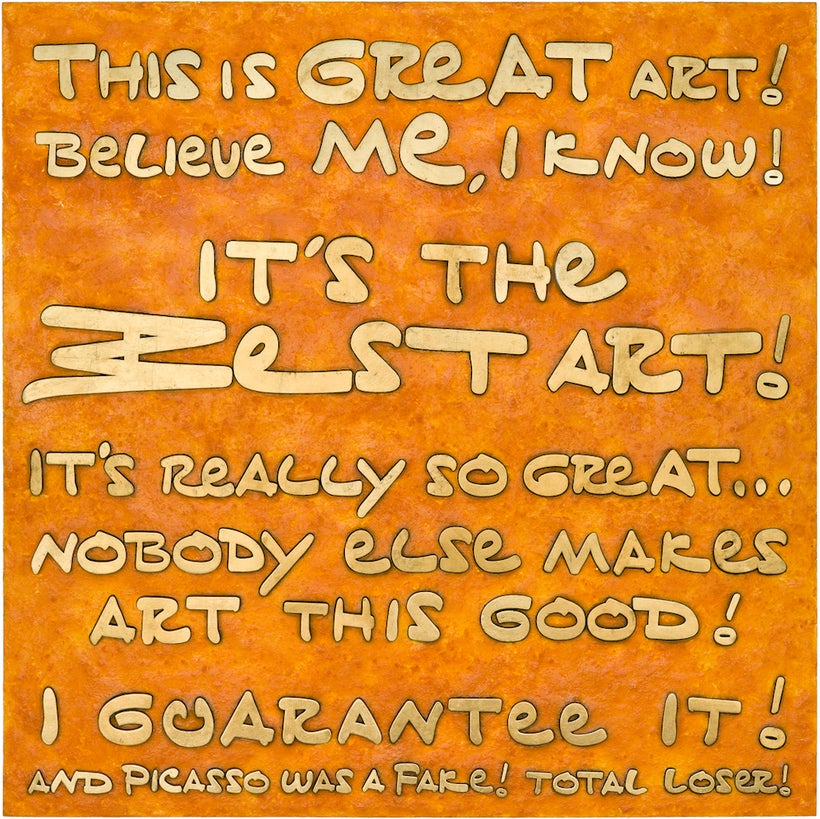 What if I said that mine is the best art? Not just the best. The best EVER. Well, if you think that sounds a little 'Trump-y' - you're right on the money. For Sol Hill, visual artist based out of Santa Barbara, California, the rise of Donald Trump solidified his move toward political and social justice art. He'd begun with Suspicious Privacy, an installation which explores contemporary privacy and mass surveillance issues. His latest exploration, The Best Art Ever!, unapologetically lampoons Donald Trump and his 'Toxic Orange Agenda.'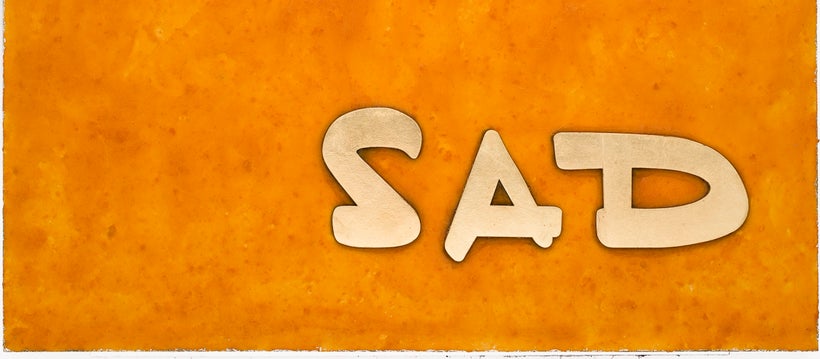 Before tackling political subject matter, Hill developed a process he dubbed 'Metagraphs' - a process of using 'digital noise' (the artifacts produced by energy other than light that are recorded during the exposure process) to create mysterious and lyrically beautiful contemporary imagery. They exist at the intersection between art, science, and spirituality; by using the subject as an entry point for the viewer, then removing any recognizable detail, the piece becomes a more universal narrative. Hill wanted to subvert the assumption that anything is inherently ugly or worthless (digital noise is usually considered an undesirable element in digital photography). He asserts that it is simply a matter of perspective, of where one places their value. I suppose it would be cheesy to drop the, "Beauty is in eye of the beholder" line, but there it is.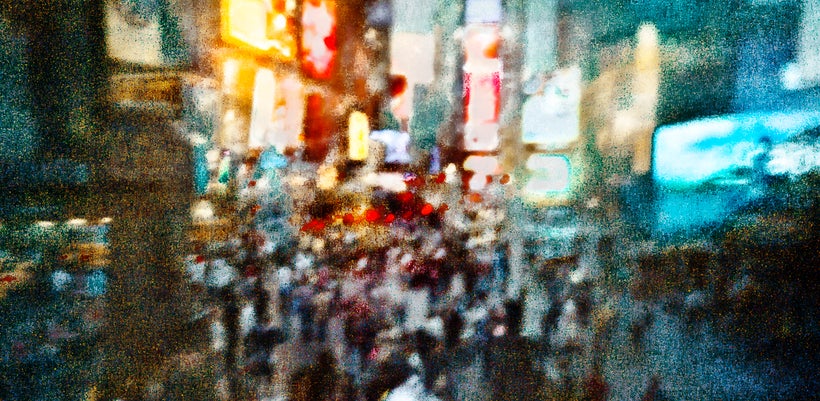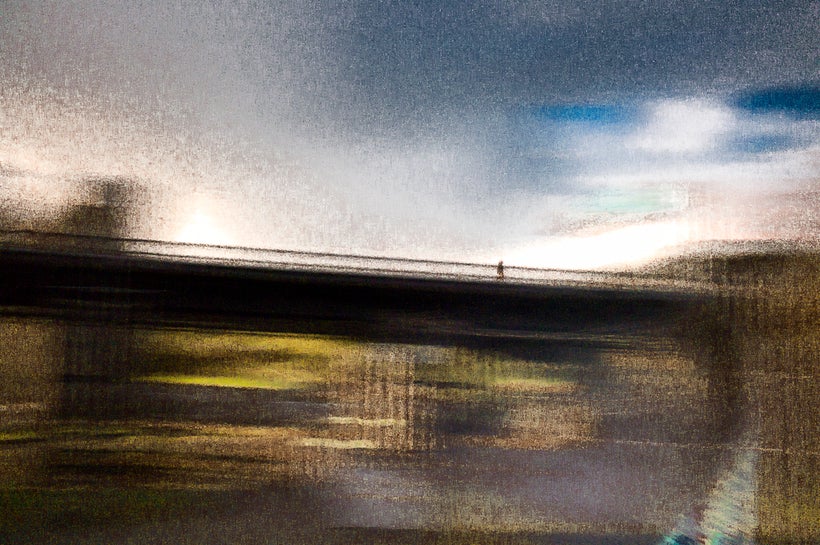 While developing The Best Art Ever!, Hill had had discussions with people about how 'We' must stop focusing on the absurdity of Donald Trump, the man - the orange skin, the ridiculous hair, etc. - and rather focus on his actual policies, which are far more insidious. According to Hill, "the Government is neither good nor bad, it is just a tool. It takes on the moral character of those who use it." Donald Trump's words are "like a mirror for the country," a personified lesson we need to learn. The reality is, we elected this guy.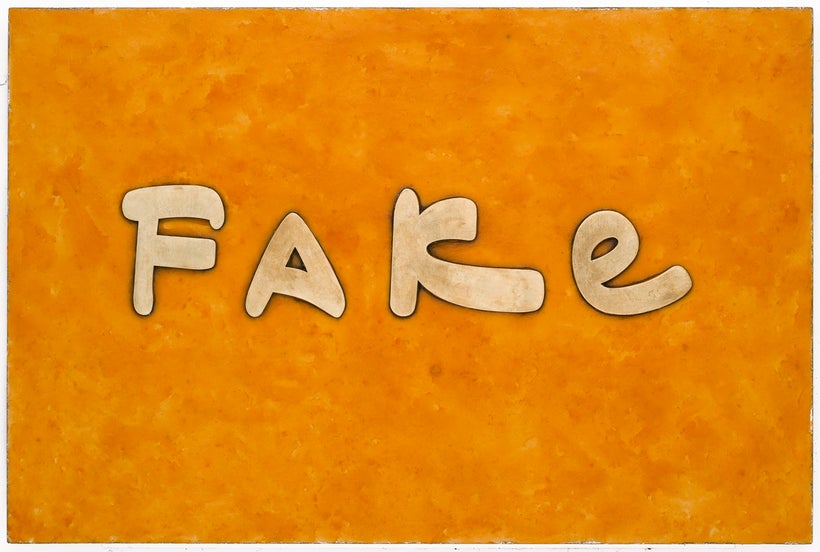 The Best Art Ever! incorporates Trump's tweets, language, and 'Orange' - with a lot of fake gold lettering. Meant to embody what Hill calls Trump's "Toxic Orange Agenda," The Best Art Ever! is a manifestation of the human consequence of the unchecked greed that has ravaged The United States and its institutions.  Adding to the symbolism, Hill uses ground-up Cheetos as the backdrop to the fake gold lettering - a kind of metaphor for Trump's appeal: "Cheetos are bright orange and strangely addicting, with lots of popular appeal, but they really aren't good for you and they stain everything they touch!" The font designer, Mark Davis, had gathered Trump's discarded handwritten notes at a restaurant and developed the 'Tiny Hand font.' In The Best Art Ever!, the viewer is able to see Trump's words written in his own hand.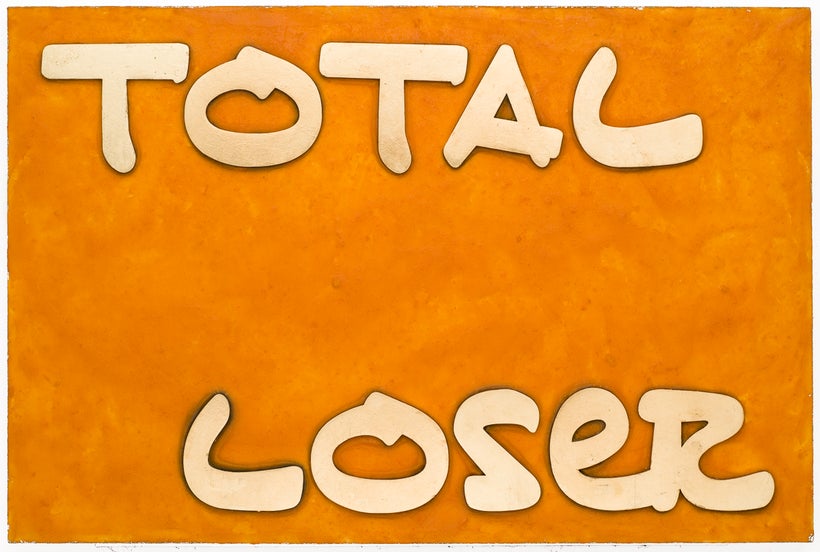 The most remarkable thing about The Best Art Ever! is that all proceeds will be donated to the 501(c) 3 Resistance Organization(s) of the donor's choosing - particularly those being undermined by Trump's administration: ACLU, Planned Parenthood, etc. A curated list can be found on Hill's website. He has removed himself from any monetary transaction so that the tax deductible donations are made directly to the organization(s) agreed on. Hill noted that in order to make the work more "Trumpian," the asking donation price is $1,000,000 for the showpiece and $10,000 for the smaller pieces. So while the original pieces may not be accessible to everyone, Hill has taken a page from the 'Bernie Book' and will also be doing low cost reproductions (including posters, t-shirts, mugs and museum quality prints ranging from $40-250), half of which's proceeds will be donated to buyer-selected organizations.
Hill emphasized that art not only reflects culture but has the power to define it - by challenging ourselves:     
"It's unfettered, naked greed that is attacking our institutions and values - they are attacking the social contract, which balances all the needs of the American public against the power and privilege of the few.They're trying to take us back to a reality over 200 years ago. They're saying 'We're so rich and powerful, we don't need the social contract anymore'."
Hill's ultimate goal is 3-fold: First, to raise millions for resistance organizations and boost awareness of the great work they do. Second, to help re-define our culture and the ideals that make America exceptional. And, of course, to have Trump tweet something nasty about him. We agreed, that would be the 'best' badge of success.  
REAL LIFE. REAL NEWS. REAL VOICES.
Help us tell more of the stories that matter from voices that too often remain unheard.
This post was published on the now-closed HuffPost Contributor platform. Contributors control their own work and posted freely to our site. If you need to flag this entry as abusive,
send us an email
.