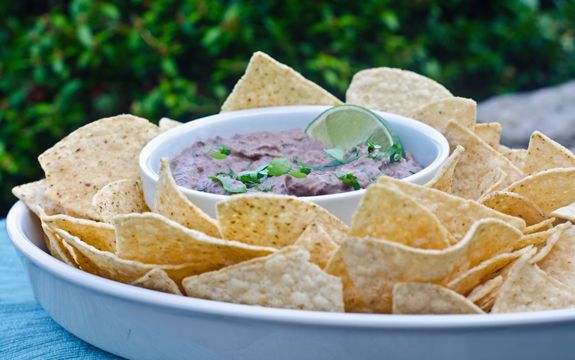 This recipe was inspired by a black bean dip I had at a restaurant in Costa Rica that was better than any other black bean dip I'd ever tried. Admittedly, it is not going to win a beauty contest but it's so flavorful, healthy and easy to make, you won't care.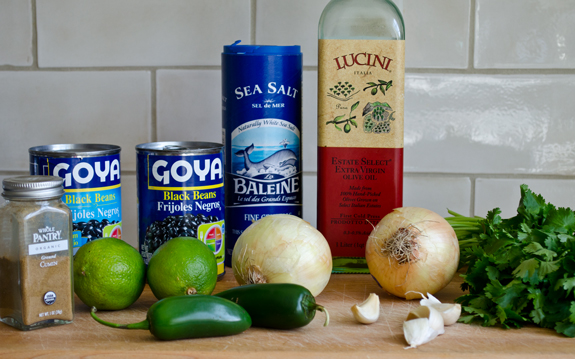 The secret is using lots of onions, garlic, jalapeños, and fresh lime juice to boost the flavor (on their own, black beans are very bland). I also like to add lots of fresh cilantro but if you don't care for it, it's perfectly fine to leave it out.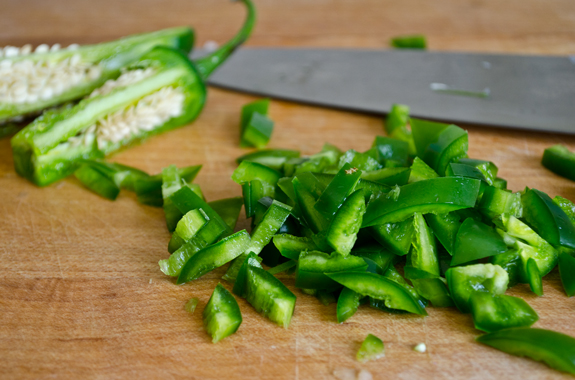 Before we get to the recipe, a few words on jalapeño peppers. Two might seem like a lot, but I don't use the seeds, which is where most of the heat is. The dip has a little kick, but it's not spicy. If you like a spicy dip, you can add some of the seeds but go easy -- you can always add more at the end. Also, be sure to either wear gloves or wash your hands very well after handling jalapeños, and never touch your face while you're chopping -- if the juice comes in contact with your eyes, it will sting something awful!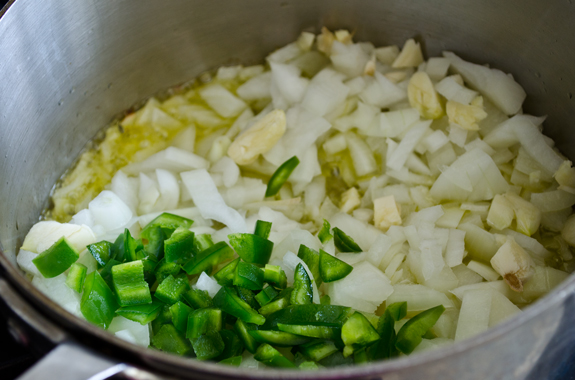 Begin by cooking the onions, garlic and jalapeños in olive oil until very soft, about ten minutes. Notice that I leave the garlic in fairly large chunks; if you chop it too finely, it will burn.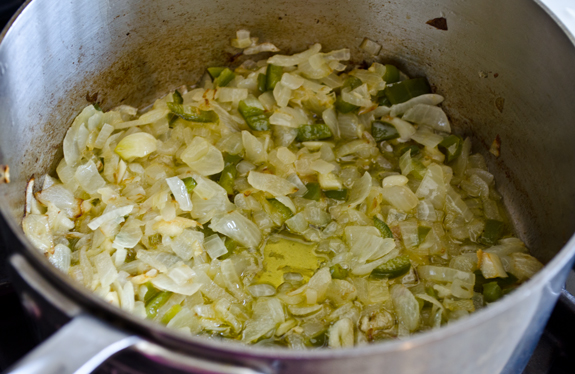 Meanwhile, rinse the black beans.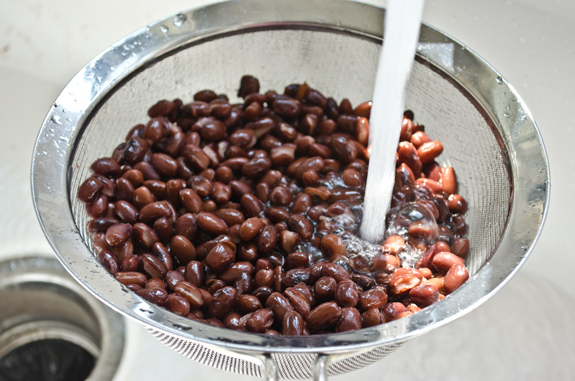 Combine the beans with onion mixture, salt, cumin, lime juice, water and fresh cilantro in a blender or food processor.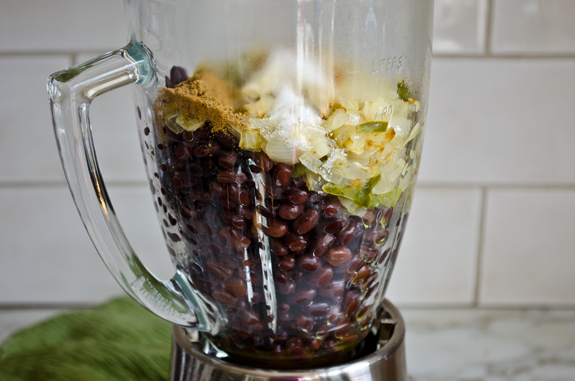 Purée until almost smooth. If you're using a blender, you may need to stop and stir it a few times.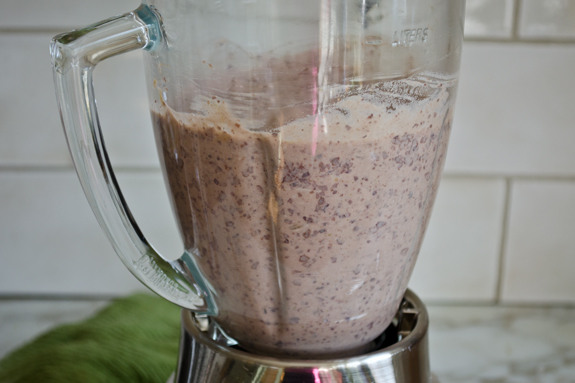 Transfer the dip to a serving bowl and top with more fresh chopped cilantro and a lime wedge if desired. That's all there is to it. Enjoy! GET THE RECIPE