What makes the perfect Bloody Mary? Some prefer a Bloody Mary that follows the traditional mold, built on the tactful application of tried and true methods. Others are delighted in the opportunity the Bloody Mary gives bartenders and home-enthusiasts alike to experiment on the theme of the Bloody Mary; making the task more of an exercise in conceptual art than mere palatability. Is a Bloody Mary still a Bloody Mary without vodka, without tomato juice? Furthermore, when is tomato juice no longer tomato juice? And how does one reconcile top-ten lists that cite simple tomato and booze mixes, with the ones that appear to feature an entire restaurant menu in and around the glass? The task would appear to be a complex one and bound to be subject to intense scrutiny. It's no wonder that national lists of the best Bloody Mary's are slim.
No matter your Bloody Mary preference, there is no doubt amongst those who are passionate bloody proponents that the Bloody Mary is as much a cocktail as it is a cultural phenomenon. Synonymous with the lazy Sunday brunch, the Bloody Mary is an iconic fixture of the American drinking landscape. Deciding who was, and was not, included in our list, was no small task.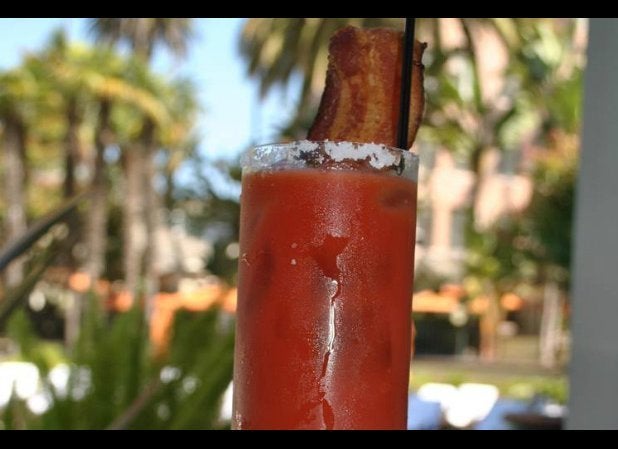 best bloodys
Our Method: Each Bloody Mary on our list was subject to rigorous scrutiny, and a detailed point system, the crux of which was based on: popularity, presentation, innovation, and garnish. We scoured both local and national lists, as well as crowd-sourced data regarding regional favorites to establish a list that includes highlights from each region of the United States. Special consideration was given to Bloody Marys that didn't come from major urban Bloody Mary meccas, but still appeared on national lists. Click on the slideshow to see our list of the 10 Best Bloody Marys in America. Lastly, a definitive weight (approximately 11 percent) was given to intangibles; certain inspired and inexplicable elements of the cocktail that either moved the drink forward or helped to strengthen the classic elements of the drink.
Related