At this point in human evolution, the mere sound of Ryan Seacrest counting backward from 10 causes a Pavlovian response that can only be cured by bubbly. But not everyone has Seacrest's bank account, so it's not always gonna rain Dom. Luckily, there's sparkling wine for every budget -- whether it's a low-price cava or a high-end brut -- and we've identified the best at each price point. Seacrest, out.
UNDER $10
Segura Viudas Brut Cava NV: $9
For real value in bubbles, the magic "C" is not Champagne -- it's cava. The Spanish sparkler is made in the same style as Champagne, but using different grapes, which leaves it leaner and less nutty than its French cohort. You can find great values with these dry and citrusy wines, like the Segura, which is one of the most reliable ways to get anyone dancing regrettably at a holiday party.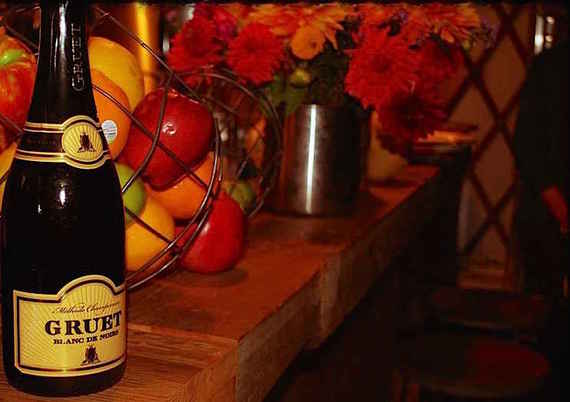 Credit: Gruet Winery
UNDER $20
Gruet Blanc de Noirs NV: $18
Q: What do you get when you take a wine-making family from France and drop them in the middle of New Mexico? A: Kick-ass sparkling wine, that's what. Believe it or not, the sons of the renowned Gruet Champagne house have managed to milk the microclimates of New Mexico for everything they're worth, resulting in some outrageous value sparklers. The Blanc de Noirs is creamy, perfectly fruity, and beyond affordable.

UNDER $30
Crémant de Bourgogne Moissenet-Bonnard NV: $25
As a general rule, Crémant-style bubbly is about as close as you can get to Champagne, but at about half the cost. Made in the same way and with the same grapes, this delicate and balanced Crémant de Bourgogne is not only a killer value, it's just downright delicious. Buy one for a gift, and one for yourself.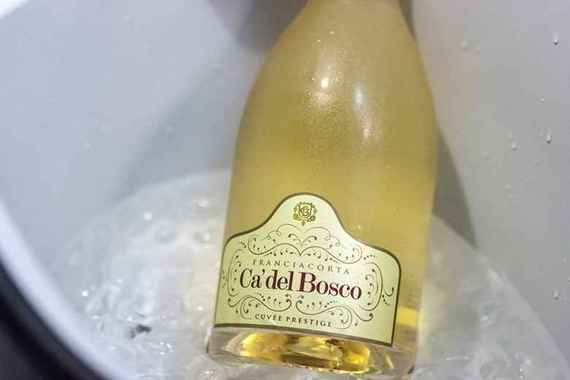 Credit: Ca'Del Bosco
UNDER $40
Ca' del Bosco Cuvée Prestige Brut, Franciacorta DOCG: $35
At exactly 7pm in Italy, work stops, glasses clink, and the Franciacorta flows. This "Champagne of Italy" -- from the Northern region of Lombardy -- may just be this wine-loving nation's best kept secret. Try Ca' del Bosco for a fragrant, rich, and intensely drinkable bubbly that won't break the bank.
Related