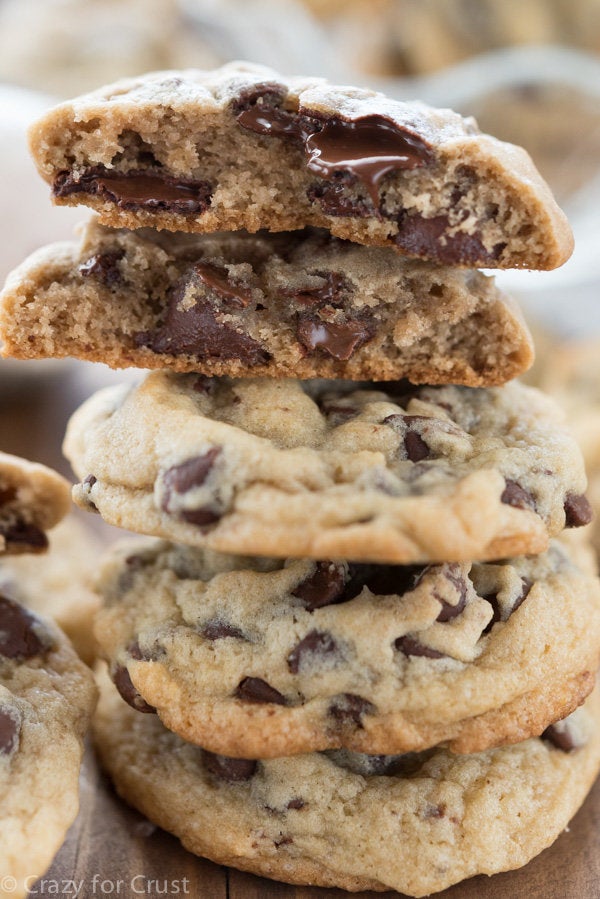 There are many great chocolate chip cookies in the world, it's hard to pick the best. We've searched high and lo on our quest -- have eaten more cookies than we dare admit -- and we're happy to report we found it.
Some cookie recipes stand above the rest -- like those that incorporate our other favorite foods. This is most often done with candy, think M&M chocolate chip cookies. But there was one daring baker out there who took it a step further by adding ice cream into her cookies. We're not talking ice cream cookie sandwiches here, but ice cream actually baked INSIDE OF chocolate chip cookies (which could then be used to make ice cream sandwiches if you're smart).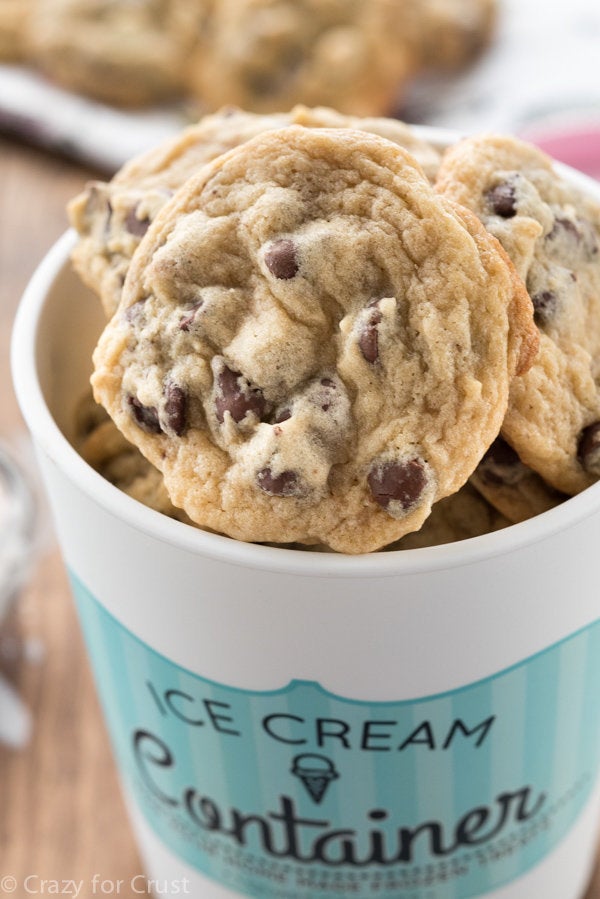 We know you can't tell that there is ice cream in these cookies, but there is. And, it makes for a damn fine cookie -- one that actually does taste like ice cream. Not quite like eating a scoop of ice cream does, but the flavor and sweetness shine through and compliment the already lovely taste of a chocolate chip cookie. It works like this: if you add chocolate ice cream, the cookies will be extra chocolatey; mix in a scoop of Mint Chip ice cream, and it'll have a refreshing minty flavor; strawberry ice cream, and... you get the point.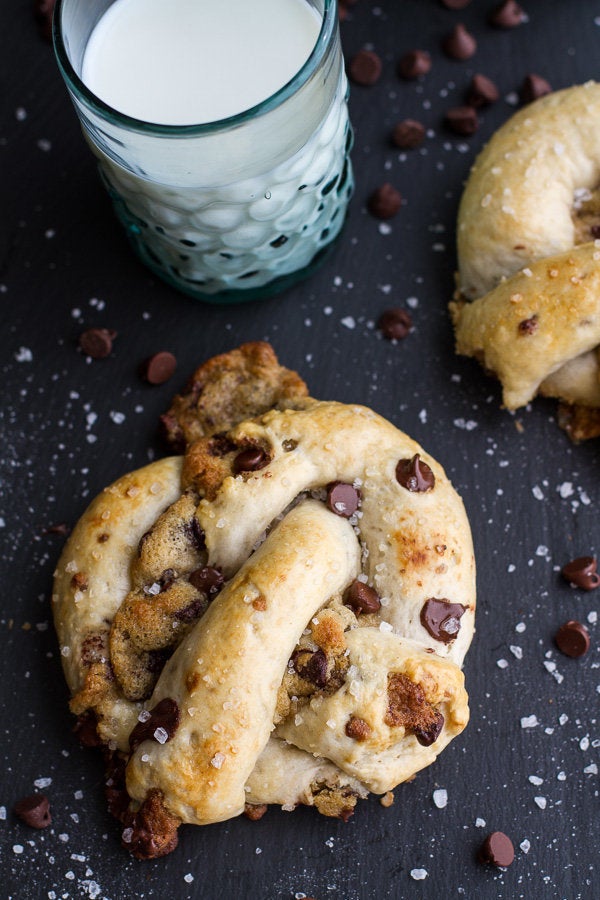 The Best Chocolate Chip Cookie Creations