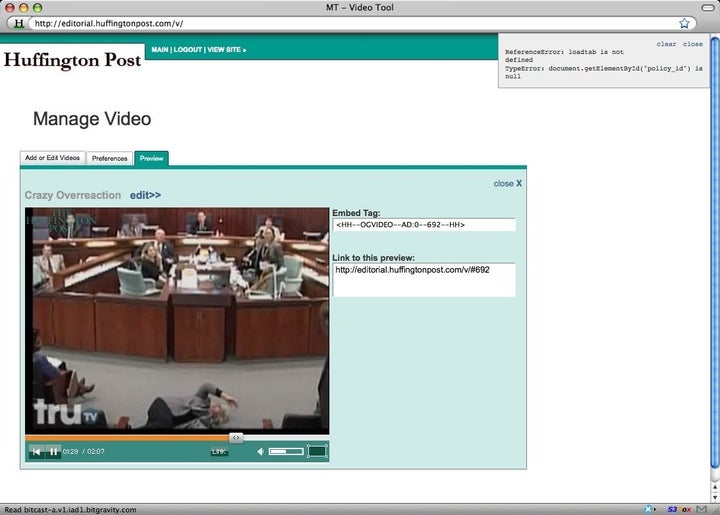 TruTV has a show called "Disorder in the Court"--basically the legal community's version of "Best Week Ever." They aired this amazing interaction at a city council meeting in Carson, CA and have been kind enough to share it with the world.
Mayor Jim Dear, who was the target of a recall campaign, was presiding over the meeting in 2007 when a local activist got up to speak about her efforts to remove him from office. He was rude to her, and when she left the podium she oddly smacked the public works commission chairwoman on the back of the head with some papers she was carrying.
The chairwoman proceeded to grab her head, scream, and fall to the floor. The mayor called for the activist's arrest and yelled for a doctor.
Popular in the Community