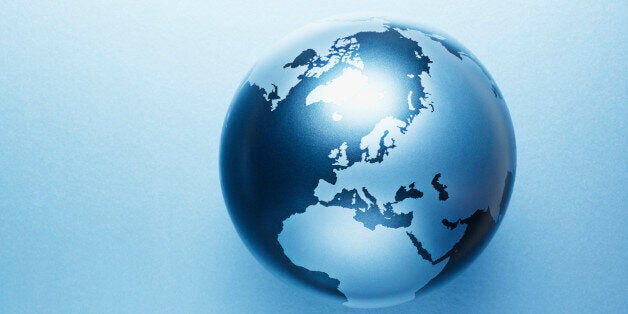 DAVOS, Switzerland -- While global leaders who gathered at the World Economic Forum's meeting debate solutions to social, political and economic uncertainty, quietly a new force is gaining credibility around the world: the desire for "soft power."
Let's start with the data. For the launch of our inaugural Best Countries rankings, we surveyed 16,200 elites, business decision-makers and citizens from 36 countries in four regions of the world. And we asked them to rate 60 nations on more than 75 dimensions, from leadership to economics and social issues. And what people see as a "Best Country" is innovation and compassion in equal measure.
Indeed, the top three factors shaping image and future investment in a nation are innovation and entrepreneurship, quality of life and global citizenship. Taken together, they explain more than 57 percent of future gross domestic product (PPP) creation while economic and political power accounted for only 8 percent of the effect on future growth.
One might argue then that "banks and tanks" have defined a traditional type of power, but people are looking for something more. Among the top 10 Best Countries, Canada ranks No. 2, while Sweden, Australia, Netherlands and Denmark all make the top 10. Taken together they account for less than 25 percent of America's GDP.
Moreover, Swedes, Canadians, Danes, Dutch and Aussies round out the top five for Citizenship as global respect tilts to nations that lead on social and environmental issues. Sweden, for instance imports garbage to generate power while Canadian Prime Minister Justin Trudeau greets migrants at the airport and staffed his cabinet with equal parts women and men. Canada was rated as the No. 2 Best Country for Women behind Denmark, and both are seen as among the most transparent. Even tiny Luxembourg, the smallest country geographically, gains the strongest reputation for "doing good."
Does this portend a global re-ordering of power? Well perhaps not immediately, but leaders and policymakers might be wise to pay attention to what people want. In research for our book "The Athena Doctrine," 72 percent of people around the world said that "today, power is about influence rather than control."
While in Davos, I spent time listening to leaders at The Girls Lounge. Remarkably, women account for less than 20 percent of the attendance at Davos. Yet the conversations centered on the contribution of feminine values to solving today's world's problems. One need look no further than the No.1 country in our report to see that softness can yield strength: German Chancellor Angela Merkel has faced no shortage of challenges, from migrants to Greece, the Ukraine and EU unity. The other Angela Merkel, an 11-month old Ghanaian girl named in honor of the chancellor's compassion, lives in Hanover. "Mama Merkel," they call her here - "Mother of The Outcasts."
Support HuffPost
The Stakes Have Never Been Higher
Related
Popular in the Community