There are a million and one dating apps out there. How do you know which one works best for you? You could try them all or you could focus on one of the world's most adventurous activities: traveling the world.
Can you imagine? Soft white sand beaches, rum punch in hand, and a new date by your side. Sounds a lot better than your typical Netflix and chill night. There is a dating site that combines traveling the world and meeting like minded adventurous people. It's called Miss Travel.

Miss Travel promotes "Dating for generous and attractive travel companions. Earn frequent flyer miles for traveling for free. Never Travel Alone." The creator of Miss Travel, is a MIT graduate, Brandon Wade, who built this 10 MILLION dating empire.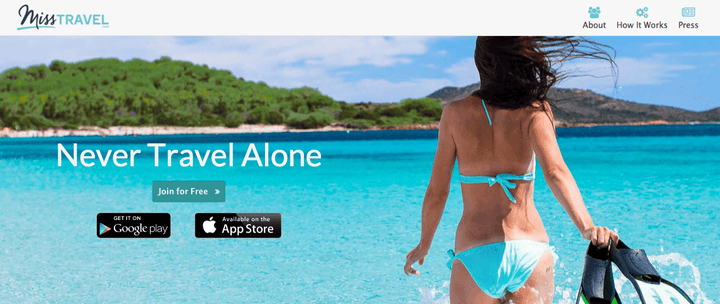 I'm excited to see who I will meet on this site and if I can truly travel the world one date at a time.