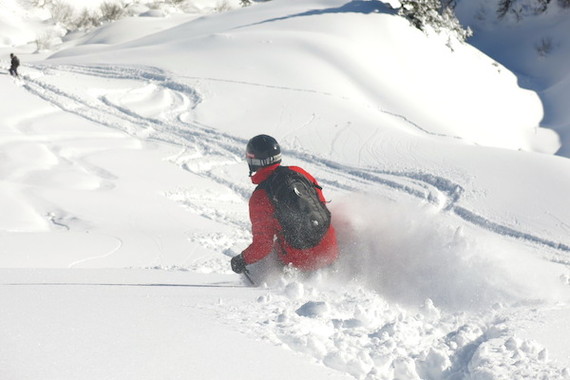 Don't beat yourself up if you've never heard of the Austrian ski resort of Fieberbrunn. It's a small village hidden amongst the picturesque limestone mountains of the eastern Tyrol about 90 minutes drive from Innsbruck airport.
Nothing special, you might think, but Fieberbrunn is known amongst European skiers as a "snow hole," a valley that gets unusually large dumps of the white stuff. The village is not particularly high, at 2,500ft, but when it snows, it really snows.
Because of this and the huge tracts of dramatic undeveloped terrain on its doorstep, Fieberbrunn has become a favorite destination for freeriders -- the fearless off-piste skiers and boarders who throw themselves off improbable peaks and challenge each other to ever more outrageous jumps and descents.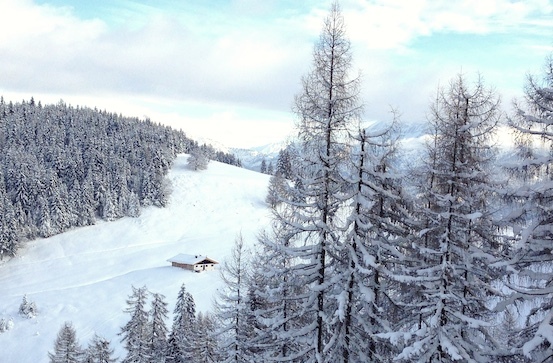 Fieberbrunn is now a stop on the Freeride World Tour and its emergence from obscurity has been boosted by the opening of a new lift in December 2015 that links it with the neighbouring resorts of Saalbach and Hinterglemm, opening up one of the largest ski areas in Austria. Not only does this greatly increase the number of pistes available, it also makes many more off-piste runs possible.
So it was great timing when I arrived in Fieberbrunn last week during a winter storm: a metre of snow had fallen within the past 48 hours and it was still coming down. I took a room at the Alpine Resort, one of a handful of hotels at the foot of the slopes, and dined on steak at Gasthof Großlehen, which specialises in Limousin beef and has been family owned for the past 300 years.
Next morning it was still snowing. The pistes were thick with fresh powder and the clouds slowly lifted throughout the morning to reveal typically beautiful Tyrolean scenery: jagged peaks, rolling hills and twisting runs carved through mature pine forests.
I had lunch at the Wildalpgatterl, a cosy wooden cabin on the mountain. The menu is traditional - noodles, dumplings, schnitzels and soups. I opted for the special: backhendl mit kartoffel salat (fried chicken with potato salad).
Next day I was desperate to get off piste, so I teamed up with two friends and enlisted Richard Mayrl, a local ski guide and freeride expert. The sun was shining, the sky was deep blue and cloudless and the temperature was -10ºC. The Austrians call it kaiserwetter -- weather fit for a king.
Richard took us on long traverses into steep and deep powder, finding untracked fields and tricky runs between the trees. It pushed my skiing ability right to its limits -- and beyond on numerous occasions -- but the snow was perfect: feathery light, dry and chest high in some places.
At the end of the day we were exhausted. "Are you ready to take it to the next level, a bit of ski touring?" asked Richard. Well, why not.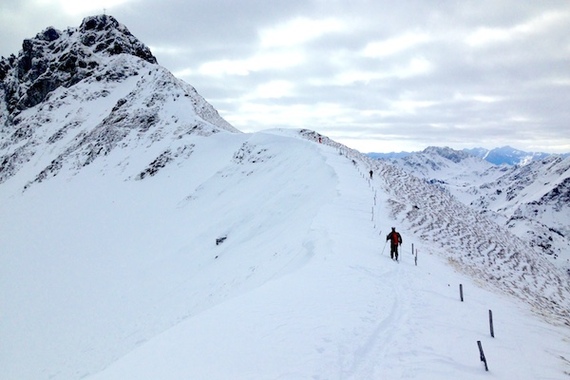 Next day we switched our off-piste skis for loose-heeled bindings and skins. From the top of the uppermost lift we climbed for 90 minutes up a pristine hillside then along a high ridge until finally we looked down into an entire valley of virgin powder. It was so quiet, so beautiful.
Then we skied down, hearts racing, the snow spraying in our faces. Even when I fell (again) I couldn't stop grinning. This was probably the best day's skiing of my life, and it wasn't even lunch time yet.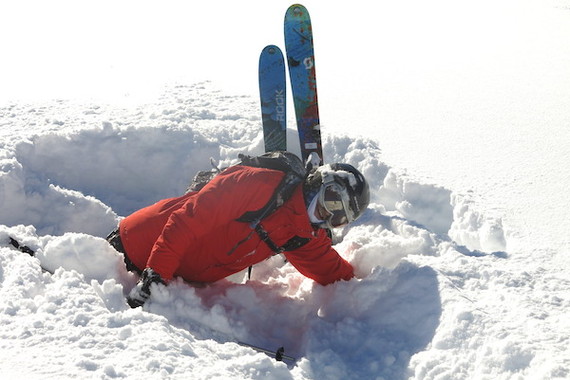 Find out more about Fieberbrunn, how to get there and what to do from the local tourist board. Inghams Holidays features two hotels in the resort and next winter plans to offer freeriding trips, with off-piste guide included.