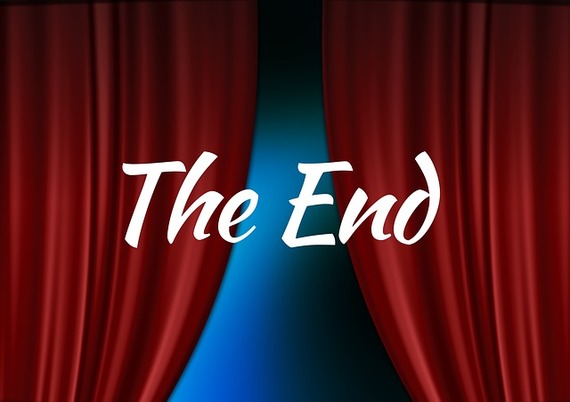 Divorce can be an isolating experience. Especially when those around you haven't been through it themselves. They can try to comfort you and say the right things, but sometimes you need someone who knows what it's like. Someone who's been through it. Someone like my old pal Holly...wood.
There's a movie out there for everyone. One that will resonate with you, no matter how unique you think your situation is. Below are my absolute favorite divorce movies. Find which one suits your needs, clear off the couch and get some snacks together.
First Wives Club
Did your husband leave you for some twenty-something? Was that twenty-something Jessie Spano? Do you like musical numbers that involve a lot of white semi-formal wear? Yes? Then First Wives Club is for you! Goldie Hawn, Bette Midler and Diane Keaton play three divorcees out for revenge. You can live vicariously through them while still taking the high road even though your ex-husband Steven is scum of the earth and his new girlfriend Tiffani doesn't look old enough to babysit.
Mrs. Doubtfire
Did you lose your custody battle? Have you considered posing as a female nanny to spend more time with your kids? Yes? Well Mrs. Doubtfire is the film for you, friend. It's got slapstick and hijinks galore and watching from the comfort of your couch is a heck of a lot cheaper than hiring a professional makeup artist to transform you into an older Scottish lady.
Crazy, Stupid, Love
Did your wife leave you for some chump she works with? Do you like looking at Ryan Gosling? Are you looking for some tips to help you pick up women in bars post-separation? Look no further, all that and more awaits you in Crazy, Stupid, Love. Nothing pains me more than to tell you that you're probably not going to meet Ryan Gosling at your local bar. And he's not going to date you, nor is he going to teach you about pulling women like your own personal pick-up artist Mystery. But! You can watch this and pretend for two hours that those are all feasible things that can indeed happen.
She-Devil
Is your husband having an affair with a world renowned romance novelist? Do you want to ruin his entire life? Do you need a step-by-step guide? Well, you've got one in She-Devil. I don't know why this movie isn't more popular, it's amazing. Just don't get any ideas... So much of what Ruth does would land you in jail for a long time.
Desperately Seeking Susan
Are you a bored stay-at-home wife? Do you read personal ads to get you through those monotonous days? Do you live vicariously through those ad writers? Have you ever been swept up in an ancient Egyptian jewel heist? Great! You'll really relate to this one. So much is good here -- fantastic soundtrack, very 80s New York, Madonna -- you can't lose.
Hope Floats
Did your husband cheat on you? Did you find out he cheated on you when he told you on a national talk show? Destroyed by the news, did you move back to your hometown? Yes? That is so freaky because that's what Hope Floats is about! There is nothing like a sappy chick flick to really get you through the hard times and give you some perspective plus I hear women like this one, too. This flick is the perfect combination of preposterous and heartwarming.
Heartburn
Are you ready to leave that cheating spouse and start fresh somewhere new? Have you changed your mind about that decision a bunch of times? Well, Heartburn's for you! It's based on Nora Ephron's novel (and personal life!), stars Meryl Streep and Jack Nicholson and takes you along on a rollercoaster of a marriage.
Enough Said
Are you divorced and dipping your toe back into the dating pool? Are you relatively normal and understated? Yes? Then, this one's for you. Enough Said is a sweet little film that feels real and just might make you feel less alone in the world.
City of God
Sure...you might be getting divorced but at least you aren't living in a Brazilian favela run by drug lords and corrupt police. Seriously...you haven't seen City of God? Stop whatever you are doing now and go watch it. It has absolutely nothing to do with divorce but I just didn't want to make a movie list that had the words "best" and "movies" in it that didn't have City of God on it. Why are you still reading this....go watch it....you can thank me later.
Respectfully,
James Sexton
Related