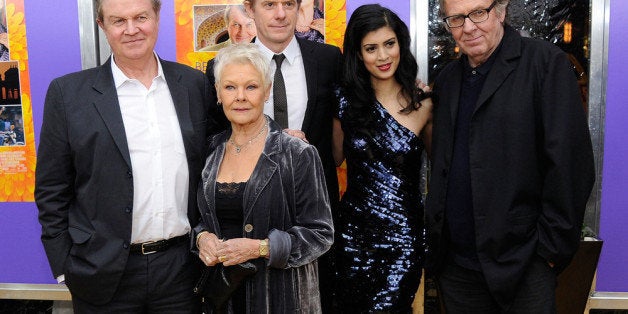 You can check out anytime you like, but you can never leave: "The Best Exotic Marigold Hotel" is getting a sequel.
Penelope Wilton, who played Jean Ainslie in the Golden Globe-nominated film, told Radio Times that the cast will come together once again in January. Judi Dench, Bill Nighy and Maggie Smith are among the cast members who will fly to India in January to begin filming a sequel.
"We had a wonderful time shooting this film the first time and I am thrilled we will be going back in January to do another one. As far as I know everybody will be returning," Wilton said in the interview.
It is also being reported that nearly all of the production team will return, with the second installment written again by Ol Parker. The 2011 film was a surprise box-office success; it's based on the 2004 novel "These Foolish Things" by Deborah Moggach.
Watch the full trailer for "The Best Exotic Marigold Hotel" below.