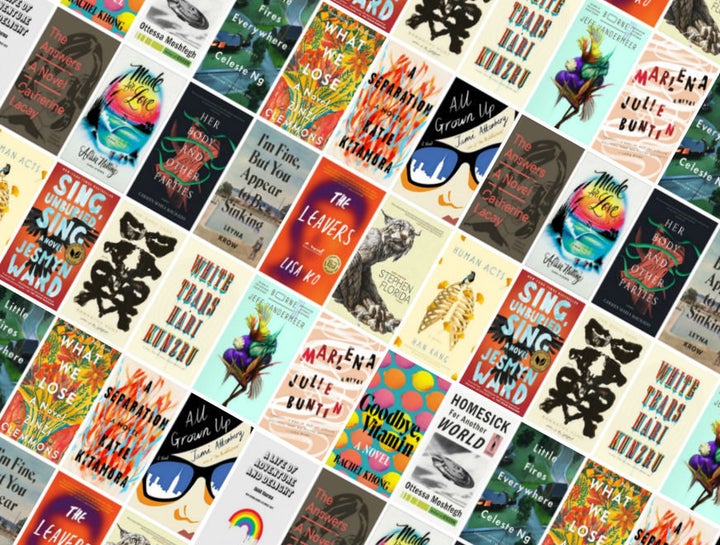 In 2017, the cultural conversation has been dominated by the constant churn of political news. But, as always, we found comfort and inspiration in books. 
Fiction can offer an escape, but also new insight into the problems that plague us in the real world, and this year we turned to novels and short story collections that offered both. We lost ourselves in offbeat worlds with Alissa Nutting's Made for Love and the stories of Ottessa Moshfegh's Homesick for Another World; we pondered the meaning of family and friendship in Julie Buntin's Marlena and Celeste Ng's Little Fires Everywhere; and we grappled with the roots and consequences of injustice in White Tears by Hari Kunzru and Sing, Unburied, Sing by Jesmyn Ward.
Of the books we read this year, these stood out as the most striking, the most memorable and the most unmissable. Here are our favorite works of fiction from 2017. ―Claire Fallon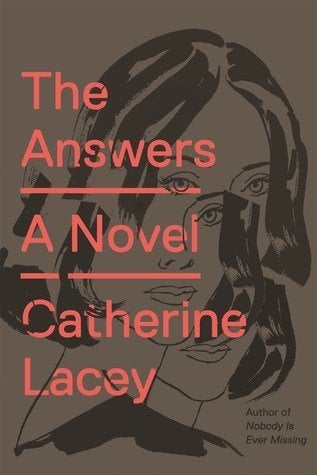 The Answers, Catherine Lacey
Lacey's debut novel, Nobody Is Ever Missing, features a young woman who runs away from her life. The Answers, appropriately, is about a woman who's had to stop running away from her life and is struggling to figure out what's next. The child of fundamentalist Christians, Mary was raised off the grid; when she moved out on her own, she spent years traveling the world hoping to find herself. Now she's out of money and suffering from a mysterious illness only alleviated by a pricey New Age therapy ― so she takes on a side job in a relationship experiment funded by a movie star, Kurt Sky. The experiment is intended to create a perfect romantic relationship for Kurt by setting him up with a roster of women to suit his different needs ― sex, intellectual stimulation, conflict, mundane togetherness ― and Mary becomes his Emotional Girlfriend. The story unfolds in Lacey's spare, precise prose, as Mary and Kurt navigate a world where love has become commodified and technology offers solutions, but no answers. ―CF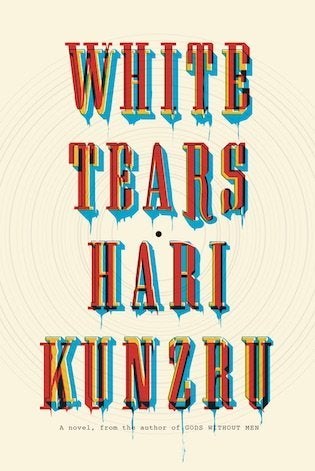 White Tears, Hari Kunzru
A welcome corrective to "La La Land" and the trope of the white man who saves jazz, White Tears dives deeper into America's fraught history of racial appropriation and oppression. The novel focuses on Seth and Carter, two white recent college grads who share an obsession with music ― especially old blues records. Their youthful passion, funded by Carter's family money, takes a terrifying turn after Carter fakes a 1920s blues record by reprocessing a snippet of a song they overheard in the park one day. By turns realist, surrealist and supernatural, White Tears paints a portrait of two young men who think their love of black music means they own it, and who must learn, in shocking fashion, how violently and greedily that artistic tradition has been stolen from its originators. In dense, dizzying prose, Kunzru weaves a horror story out of the nation's bloody past and present, offering a message that's as profoundly relevant now as ever. ―CF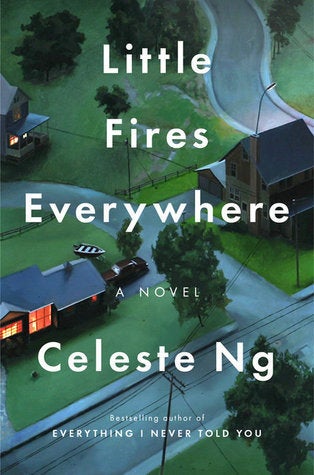 Little Fires Everywhere, Celeste Ng
Ng's sophomore novel is just as unmissable as her luminous debut, Everything I Never Told You. Little Fires Everywhere revolves around the case of a white couple in an Ohio town who, after a long battle with infertility, adopt a Chinese-American infant. When the child's birth mother comes back into the picture, challenging the adoption, the entire community ― a liberal-minded but almost entirely white enclave ― is drawn into the debate over what decision is better for the child and the parents. Ng's psychological insight is acute, yet generous, which makes her portrayal of well-meaning white liberals particularly revealing. Interracial adoption is a particularly thorny issue to challenge because few would question that adoptive parents love their children, and certainly Ng doesn't ― but then again, her narrative gently suggests that perhaps that's not the only thing that matters. As with her elegant and heart-wrenching debut, Little Fires Everywhere examines the cruelties that we unwittingly inflict on those we claim to love. ―CF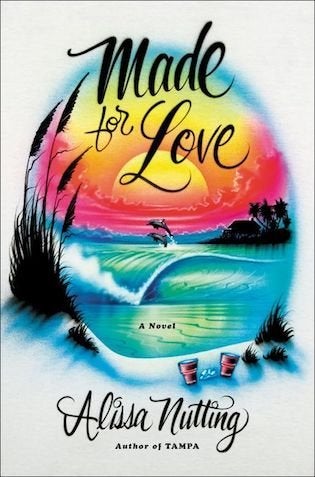 Made for Love, Alissa Nutting
In a Fifty Shades romance gone hilariously wrong, a young woman named Hazel finds herself penniless and crashing in her dad's trailer after leaving her husband, a villainous Silicon Valley gajillionaire. (She's not exactly welcome; her dad hoped to share his trailer only with his expensive new sex doll.) Despite having been married for years to a wealthy man, she's left with nothing of her own. Her ex, who owns a Google-esque tech behemoth, has the technological and financial resources to track her down ― and he plans to, because Hazel was an integral part of his marketing plan for a brain implant meant to bring couples closer together. Meanwhile, a stud who makes his living by seducing wealthy women, then scamming them, suffers an aquatic accident that rewires his sex drive, leaving him exclusively attracted to dolphins. If this all sounds absolutely bonkers, it is ― and Nutting pulls it off with elan. Through these two intertwined narratives, Made for Love explores the emptiness of our technocapitalist culture, the ageless human desire for romance and sex, and the insidious ways in which we're betrayed by our own wants and needs. ―CF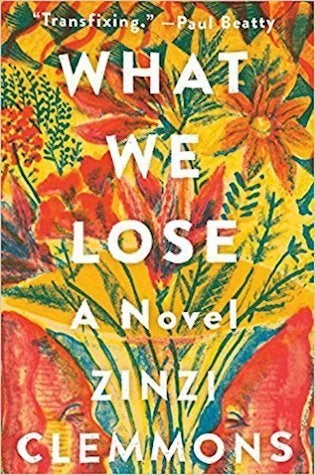 What We Lose, Zinzi Clemmons
Thandi, the narrator of Clemmons' slim debut novel, is adrift. Born and raised in Philadelphia, the child of a South African mother and an American father, she feels disconnected from her South African roots and always the odd person out in her own neighborhood. Now her mother is dying of cancer, and Thandi, grief-stricken and lonely, takes refuge in a passionate love affair. But she's also turning things over in her mind, analyzing her life against the broader picture. She ponders the crime rate in South Africa, the mortality rates of black men and women in America, the structure of grief, the lessons of famous orphans, the wives of serial killers. Told in brief scenes, reflections, article excerpts and statistics, What We Lose interweaves the story of one black woman's loss and search for family with a broader questions about race, belonging, family and survival. A heartache made manifest, What We Lose will speak to anyone who has lost a loved one, and anyone who has been left searching for a place to call home. ―CF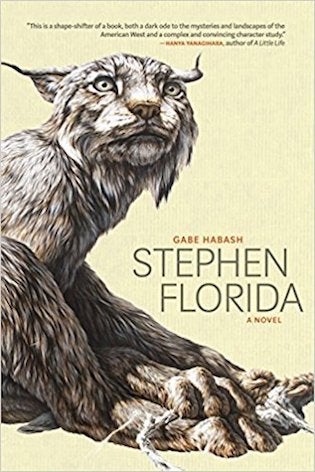 Stephen Florida, Gabe Habash
On the bleak, slushy North Dakota campus of Oregsburg College, and in the dank gymnasia of fourth division schools around the region, Stephen Florida pursues his goal with single-minded purpose. He's a wrestler with one goal in life: to win the national championship. Now a senior, he has one last shot at (admittedly minor) glory, and he knows he must stay completely focused on it. Despite a tense friendship with a fellow wrestler and a brief romance, Stephen is almost entirely isolated, a man who has created his own bubble to separate him not only from other people but from the real world, where a future awaits that he refuses to acknowledge. Habash tells his story in close first person; the reader must share Stephen's fanatical attention to his diet, his water weight, his bodily discharges, his exercise regimen. As mundane and even stomach-turning as that may sound, Stephen Florida is gruesomely compelling, a crackling psychological portrait of a young man whose obsessive determination creates its own justification. ―CF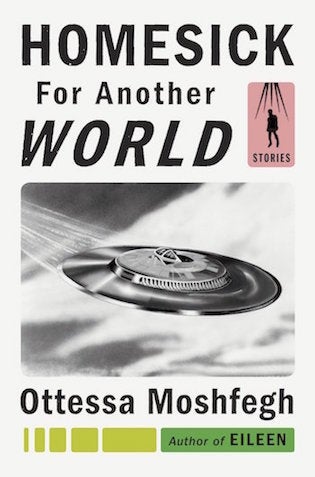 Homesick for Another World, Ottessa Moshfegh
It's no insult to say that after reading Homesick for Another World, one may feel the urge to take a long, hot shower. As in her squalid noir novel, Eileen, Moshfegh delights in the indignities of the human body. Her characters pick at their skin, take drugs, have regrettable sex, and, above all, burst with loathing for themselves and everyone else. One man spends his days squeezing his pimples, filing for fraudulent unemployment insurance, and mooching off of his sick uncle; another obsessively stalks a woman who works at an arcade, but becomes revolted by her as soon as she returns his interest. Throughout Homesick for Another World, Moshfegh's characters struggle with the inescapability of their all-too-flawed bodies, lives and selves. Moshfegh is a master of the short form, and each of her stories is meticulously constructed, resisting neat epiphanies in favor of something more human and messy. The result is funny, dark, slightly nauseating and unlike anything else. ―CF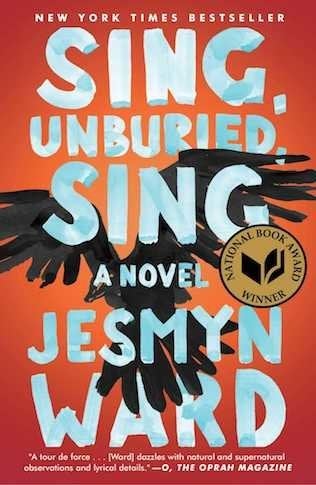 Sing, Unburied, Sing, Jesmyn Ward
This novel earned Ward her second National Book Award, and the honor was well-deserved. Thirteen-year-old Jojo lives on the Gulf Coast with his grandparents and his baby sister, Kayla ― and, sometimes, his mother, Leonie, who is often absent due to her drug addiction. His father, Michael, is in prison upstate, the same prison where Jojo's grandfather was once incarcerated. When Leonie gets the call that he'll be freed, she packs the kids in the car and travels up to get him. In Beloved-esque fashion, the return to the prison raises ghosts both literal and figurative: the violence visited on Leonie's black family by Michael's white family, Leonie's grief for her murdered brother, and the mass state-sanctioned violence of the prison industry against black men. In Sing, Unburied Sing, Ward writes in musical, enthralling sentences that draw the reader implacably into a shattering story of trauma, both personal and communal. ―CF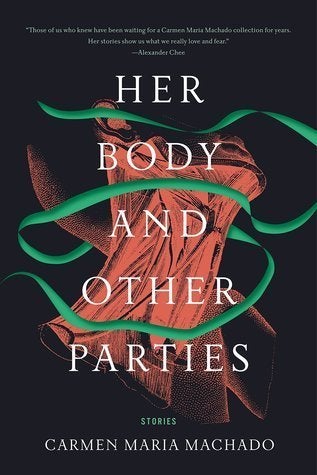 Her Body and Other Parties, Carmen Maria Machado
Short story collections are harder to market than novels, especially debut collections, so it's a testament to Machado's genius that her debut became a breakout hit of the year and made the National Book Award shortlist. In her daringly genre-bending stories, she takes the daily lives, loves and traumas of women ― especially queer women ― and transforms them into uncannily magical things. Often she works within existing culture; one hauntingly reimagines the classic horror story of a woman whose husband wants to remove the green ribbon she always wears around her neck, and another takes the familiar script of a "Law and Order: SVU" episode and splinters it apart into a shifting multiverse. Prickly yet hypnotic, familiar yet alien, the stories of Her Body and Other Parties are unforgettable. ―CF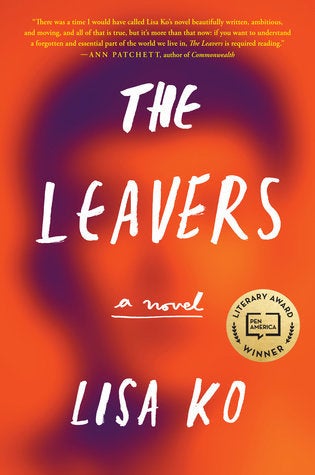 The Leavers, Lisa Ko
Lisa Ko explores interracial adoption with immense insight and sensitivity in her novel The Leavers. Where Celeste Ng's Little Fires Everywhere focuses on the conflict between birth and adoptive mothers, Ko takes in the totality of what adoption means for her protagonist, Deming. One night, his mom, a Chinese immigrant, never comes home to the New York apartment they share with her boyfriend, his sister and his sister's son. At first they look for her, but resources are tight, and they finally send him out to be fostered by a white couple in a college town upstate. They rename him Daniel and eventually adopt him, and he slowly adapts to his new life. But the loss of his original family, and of the connection with his culture, never stops eating away at him. In Ko's deeply human story, Deming, his mother and his adoptive parents are allowed to be flawed but also comprehensible, allowing for a broader view of what home means and how injustice can be built into the foundations of the most loving families. ―CF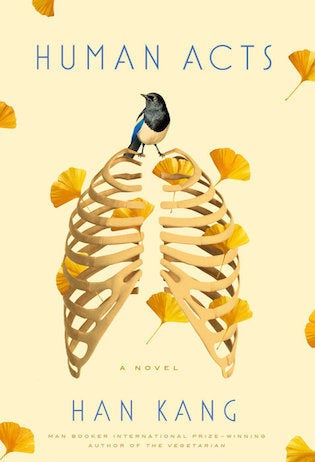 Human Acts, Han Kang
In her second novel to be translated into English, the brilliant South Korean novelist Han Kang takes on the 1980 student uprising in Gwangju. The book is narrated by several people who were caught up in the revolt, including a young boy named Dong-ho, who is caught up in the conflict and brutally killed by soldiers. Human Acts doesn't flinch away from the bodily horror of such a government enacting violence on its own people. The student protesters must care for their own wounded and watch over bloated, decaying bodies until their families come to claim them. Children and young girls are indiscriminately killed. One boy's soul clings to his dead body as he narrates, bringing readers along to a government dumping ground for dead bodies. The novel is exquisitely structured and lyrical, but what the author reveals and honors, amid the poetry, is the true toll of resisting oppression. ―CF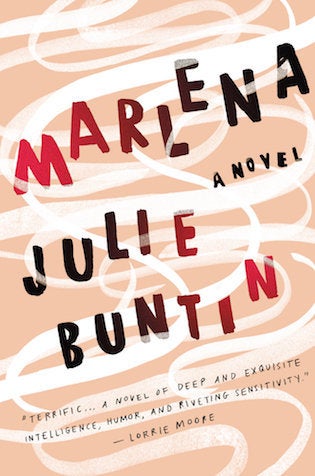 Marlena, Julie Buntin
Like many people who left a small, dying town after high school and ended up in the big city, Cat is haunted by the friend she left behind. But in her case, the separation was brutally irreversible: Marlena, her magnetic best friend, died tragically while they were still teenagers, and now Cat can't stop reliving that year of friendship, hoping to understand what went wrong. In vivid, evocative prose, Buntin draws readers propulsively through Cat's teenage coming-of-age in rural Michigan, leading to a shattering, if expected, conclusion. Marlena is a bittersweet love letter to teenage friendship, which can be as blindly passionate and formative as romance, and a reckoning with the wounds left when life tears us apart from the ones we love. ―CF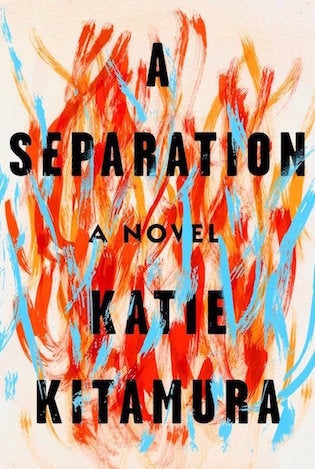 A Separation, Katie Kitamura
A young woman's estranged husband has vanished while traveling in Greece ― and though she's already moved on with her ex's friend, her mother-in-law wants her to go find him. The resulting desultory investigation requires the woman to attempt to retrace her spouse's steps, to imagine what he might have done and where he would have gone. In short, it's the perfect opportunity to perform a mental autopsy on their failed marriage, and to better understand their separation, by finally thinking deeply about what kind of person she married. Written with clinical, almost academic prose and finely tuned psychological perception, A Separation is a suspenseful yet meditative work, in which even shocking twists cede the foreground to an inquisitive woman's own state of mind. ―CF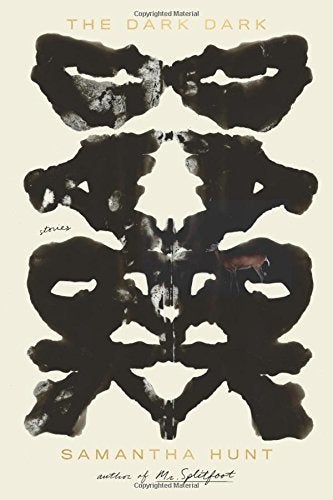 The Dark Dark, Samantha Hunt
In The Dark Dark, Samantha Hunt has a knack for capturing the mundane, and more often painful or disgusting, inner thoughts of a woman ― the fleeting fixations that haunt the body of the so-called fairer sex. Namely: pregnancy anxiety. Can walnuts get you pregnant? No, of course not; that's irrational. But nothing about who gets to have children and who doesn't makes any sense to the average woman. It can be paralyzing to think about the presence of another being inside one's own, to tally the alien impulses that make their way from brain to limb. Hunt's short stories ― like the one involving an act of infidelity so banal but strange it resurrects a dead dog; or the one that ends with a husband and wife, newly transformed into deer, parting ways from each other on four legs ― are filled with bits of speculative horror that hit acutely close to home. ―Katherine Brooks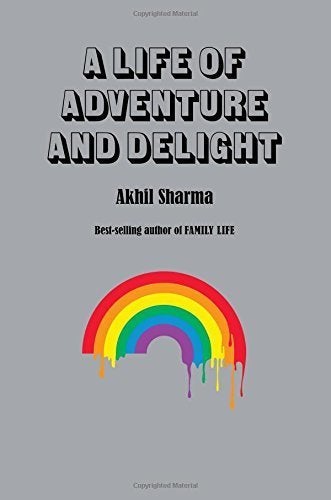 A Life of Adventure and Delight, 

Akhil Sharma
In a way, Akhil Sharma's short stories are the opposite of Samantha Hunt's. Many of the subjects of his adventures and delights are best described as hapless men, failing in life and love, drawn to moments of temporary pleasure and serenity. Unlike Hunt, he avoids speculation, choosing not to cloak his characters and their misgivings in layers of otherworldly detail. Instead, he produces straightforward studies of Indian men, based in Delhi and New York, who often navigate culturally specific situations (the prospect of a first-ever date with an American woman, the trials of arranged marriage, or the exile of a female family member back to India) with a naive brand of narcissism. By the end of A Life of Adventure and Delight, Sharma's characterization of lust ― for happiness, stimulation ― reads like an indictment of ego, particularly male. ―KB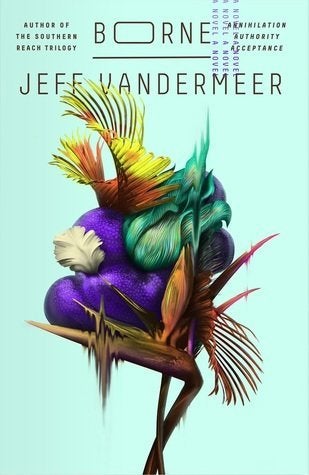 Borne, Jeff VanderMeer
Borne is, on the surface, the story of a flying bear. A monumental biotech mistake that's run amok in the apocalypse, grizzly Mord is at the center of a post-annihilation society riddled with radioactive scavengers, genetically modified fauna and fairy tale-like fortresses. But Borne is not Mord. Borne is the cephalopod-like creature culled from Mord's tuft, rescued and groomed by a woman who wants nothing more than to care for a tangled mess of super neurons capable of learning and consuming parts of a world she can't understand. In the novel, unapologetically stretching the tropes of science fiction, VanderMeer creates a reality that feels massive and complex in its collapse. But he focuses the reader's attention on this fallout family ― Borne, Rachel and her partner Wick ― doomed to live in a dystopia with a feeble resistance that's losing ground every day. Through Borne, we reflect on the dark, insatiable desires that stem from desperation, and the unrestrained curiosity that fuels survival. It's a stomach-churning hypothetical future, but a wildly entertaining one at that. ―KB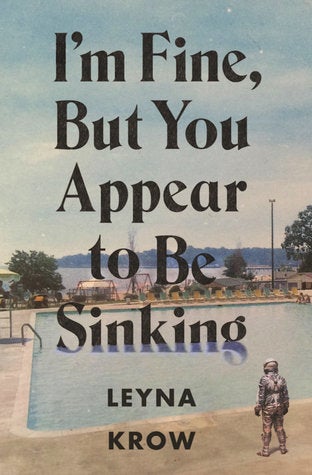 I'm Fine, But You Appear to Be Sinking, Leyna Krow
The characters in Leyna Crow's short story collection I'm Fine, But You Appear to Be Sinking, tend to be on the precipice of certain doom. A reporter is marooned on a 10-man boat with a dog named Plymouth and a guy who believes they can lasso a giant squid to bring them to safety. An astronaut whose shuttle has begun to fail thinks of his cloned son who will now grow up not knowing a mother or a father. A woman knows the precise manner and time of her death, which comes just before the end of civilization as we know it. Yet despite this seemingly heavy framing, Krow's stories offer humor, lightness and a perspective unlike any other in contemporary short fiction. From this collection emerges a wholly original voice, along with a sense of wonder toward the world at large that remains long after the last page. —Jill Capewell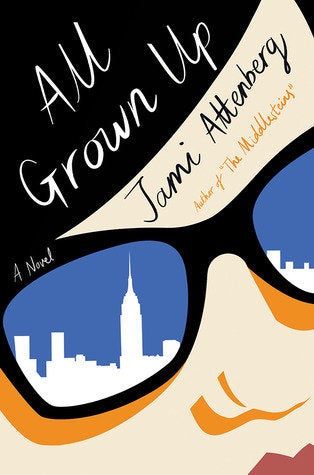 All Grown Up, Jami Attenberg
Andrea, the character at the center of All Grown Up, might not be considered successful in the picket fence, 2.5 kids crowd, but she's certainly not a failure, either. At 40, she's single and childless by choice, earning enough in advertising in Manhattan to pay off her debts and afford a Brooklyn studio with a small view of the Empire State Building where she can draw. Attenberg paints Andrea with a precise and realistic brush, guiding her heroine through sex, trying family relationships, and constant self-examination as she watches her peers choose and grapple with their own versions of adulthood. What emerges is a portrait of a modern woman who shows that growing up need not require outdated markers of maturity — or even a firm handle on how to be at all. Andrea is willing to figure it out, though, which is what makes this brief, delectable novel so compelling. —JC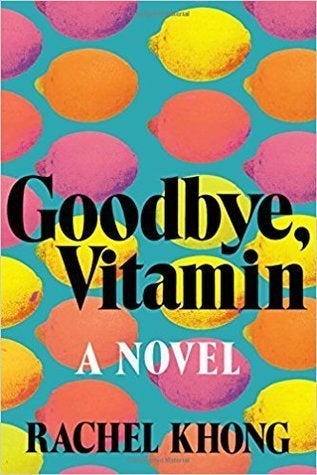 Goodbye, Vitamin, Rachel Khong
Told in brief diary entries, Goodbye, Vitamin documents a daughter's year at home after her engagement has ended, and while her father is dealing with the crippling effects of dementia. Khong writes in spare, precise language that surprises in its humor and depth of tenderness. Ruth, the narrator, is delightfully kooky and big-hearted as she grapples with the dissolution of her relationship as well as the new challenges her father's ailment presents. Through Ruth's steady documentation of the quotidian emerges a tender portrait of the imperfect but furious love children show their parents, and vice versa. The author's ability to zoom in on specific, otherwise-overlooked moments in her characters' lives makes this novel a standout. —JC
Calling all HuffPost superfans!
Sign up for membership to become a founding member and help shape HuffPost's next chapter