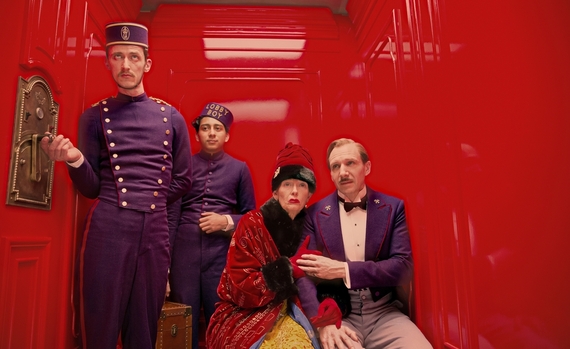 What does an angst-ridden comedienne tackling abortion onstage and in her personal life, a closeted heir to a vast fortune with a yen for Olympic-bound wrestlers, and a concierge bedding septuagenarians have in common? They are all characters in films selected by the curators of the Museum of Modern Art (MOMA) as some of the best films of 2014, respectively Obvious Child, Foxcatcher, and The Grand Budapest Hotel.
(These and other chosen fare are currently being screened as part of The Contenders series which continues until January 15th with directors and stars often attending. The same program begins screening at Los Angeles' Hammer Museum on December 8th.)
So why should we trust MOMA when it comes to appraisals of what's the best when it comes to cinema? The no-brainer response is MOMA's film department, which was founded in 1935 and now comprises over 22,000 movies. The museum's prestigious film series are legendary for their heterogeneity (e.g. Taylor Mead's Ass), discoveries, and attending talents. I still remember sitting across the aisle from Shelley Winters for a then rare screening of the 1949 take on The Great Gatsby in which she starred with Alan Ladd and Betty Field.
Nowadays, MOMA's chief curator of film and media is the extremely youthful Rajendra Roy, who garnered the position in 2007 at the mere age of 34. That's prepubescence in museum years. Since then he's generated numerous groundbreaking shows including one devoted to the art of director Tim Burton that attracted over 400,000 attendees, many youthful, a necessity for any museum with an eye on the future.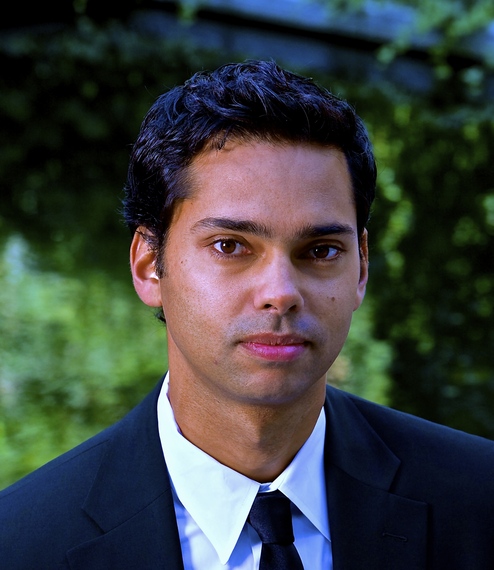 Rajendra Roy, Celeste Bartos Chief Curator of Film, The Museum of Modern Art, NY. 2008. Photo credit: Robin Holland.
But why The Contenders series, which is now in its seventh year? "The idea behind it is obviously riffing on the awards season, Roy notes, "and everybody's interest in the industry. We just thought we'd add MOMA's voice to that and provide an opportunity for the public to see what our curatorial team at MOMA really gravitated towards in any given year. We have nine curators in the department, and we travel to festivals and different exhibitions and certainly have relationships with a wide variety of filmmakers and artists. The collection is based on what we have seen collectively over the past twelve months."
"We then gather the heads of the department to kind of come up with a grand list of everything we think is interesting," Roy continued, "and we narrow it down from there based on lobbying on certain people's parts. It's a survey of undiscovered gems of festivals and our very idiosyncratic take on the successful stories that are being financed by the industry."
Some films selected will be on most critics' end of year lists, such as The Imitation Game (gay Alan Turing saves the world from the Nazis and lays out the foundation for computers); Snowpiercer (an anti-capitalist sci-fier that takes place upon a train choo-chooing across a frozen Earth); Boyhood (Ethan Hawke, Patricia Arquette, and the actors playing their kids age over the 12 years it took to shoot this poignant tale of family life gone slightly awry); and Whiplash (surviving hell at a music conservatory).
Other choices some might find surprising. Darren Aronofsky's Noah, for instance, with its oddly conceived fallen angels who look like a bunch of mismatched rocks bonded together with Gorilla Glue, is on the list. So is The Boxtrolls, an animated tale that received decidedly mixed reviews: "There's a crucial shortage of heart here" (The Hollywood Reporter); "[It's] like being cast overboard and calling out for an anvil" (New York Post); and "a kiddie charmer that makes you laugh, cower, and think of Hitler" (The Village Voice).
Isao Takahata's The Tale of Princess Kaguya, however, is a noteworthy full-length cartoon that is a splendid vision of a young girl who sprouts from a bamboo shoot and is raised to be a princess by the peasant workers who find her. Immaculately drawn, spiritually enticing, and featuring a young lass who breaks every stereotype that could make feminists twitch, here is a true find.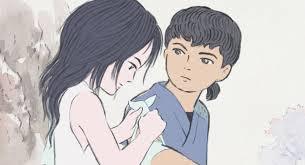 Another is Stephanie Spray and Pacho Velez's Manakamana, a documentary of sorts. A 16mm camera is attached inside a cable car that carries an assortment of visitors back and forth to a temple site in Nepal, high up a mountain. Since the camera can only hold 400-foot rolls of film, the final cut is composed of unedited ten-minute segments of the worshippers and tourists and in one case goats interacting with each other. . . or not. The effect is calming and deliciously voyeuristic. One especially hilarious episode has a middle-aged woman and her elderly mother trying to eat melting ice cream pops while dressed in colorful traditional garb. It's the type of film you want to purchase on DVD and continually play on a loop in the background of your daily life.
As for the once highly anticipated 325-minute, extended director's cut of Lars von Trier's sexual romp, Nymphomaniac, just the idea had me quoting Alfred Hitchcock: "The length of a film should be directly related to the endurance of the human bladder." Roy disagreed. "I think the length of a film should be directly proportional to the imagination of a director and her and/or his ability to tell that story in a convincing way no matter what the length is. So we will test people's endurance with Nymphomaniac. Von Trier certainly holds my attention at least for the full duration. I've seen films that are both too short and too long. I'm willing to be indulgent as long as the ideas and the craft hold up."
Other films that make up The Contenders are: Nick Broomfield's Tales of the Grim Reaper, John Maloof's Finding Vivian Maier, JC Chandor's A Most Violent Year, Pawel Pawlikowski's Ida, John Boorman's Queen and Country, Angelina Jolie's Unbroken, Xavier Dolan's Mommy (one of Roy's favorites), Jean-Marc Vallée's Wild, Paul Thomas Anderson's Inherent Vice, Mike Leigh's Mr. Turner, Margaret Brown's The Great Invisible, Clint Eastwood's American Sniper, Gabe Polsky's Red Army, and Jean-Luc Godard's Goodbye to Language 3D. More titles that are being released later in the year might still expand the list.
REAL LIFE. REAL NEWS. REAL VOICES.
Help us tell more of the stories that matter from voices that too often remain unheard.