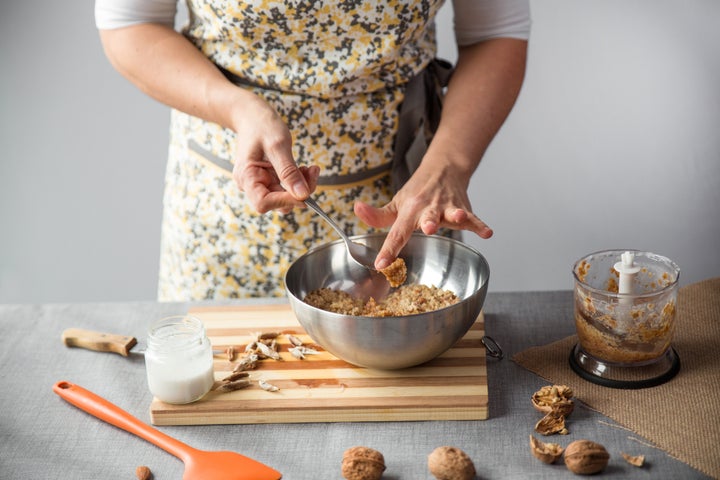 Food processors are often viewed as the underrated step-child of the blender, but they are so much more than a pint-sized smoothie maker. (Though, sure, they can be used for that, too).
So, when should you use a blender versus a food processor? Blenders are better for puréeing liquids and frozen foods like soups, frozen berries and ice. Food processors, on the other hand, make quick work out of chopping rough foods like nuts and spices, and are better when dealing with smaller quantities of food like garlic and herbs for sauces, dressings, dips, and homemade flours.
Plus, the blades of a food processor are easy to remove from the base of the bowl, which means you're less likely to lose a few scoops of your mixture to the bottom of the blades. If you've ever made homemade pesto, you know that every drop counts.
Still on the fence about whether or not you should get a food processor? We've culled through Amazon's selection of food processors to find the highest-rated ones so you can read for yourself why these tiny tools are causing such a stir in the kitchen.
HuffPost may receive a share from purchases made via links on this page.
Here are 7 of the highest-rated food processors on Amazon.