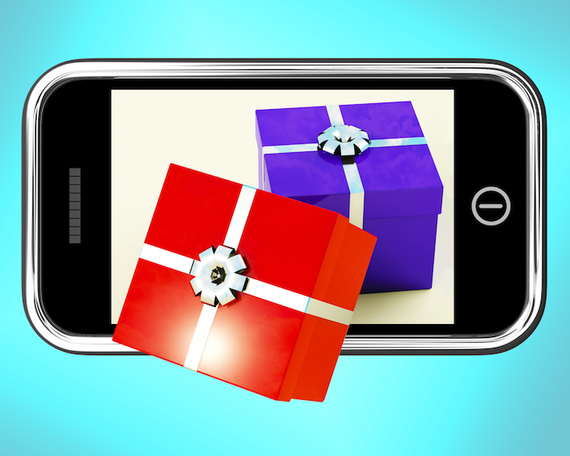 iPhones, tablets, laptops, computers, Cozmo, TVs, fitness trackers...all totally cool, but you didn't need me to tell you that. The mainstream gadgets get all the attention, but there are plenty of lesser known gadgets and gizmos that deserve some love.
Our Picks for the Best Gadgets You Never Heard Of in 2016
The holidays are fast approaching and if you are like me, you struggle with what gifts to get everyone. In no particular order, here are some of our favorite lesser known gadgets from 2016...
The Sumo Gigantor Bean Bag Chair
I know what you are saying...this isn't even a gadget. No, no it is not. It is however the thing you sit on to make all your other gadgets more cool. Seriously, put this giant 6' diameter bean bag in your media room and watch how much better your gadgets seems when you are sitting in complete comfort.
Air Jamz, Make Your Air Guitar Come to Life
You have to love a $49 gadget that can make your air guitar come to life...and allow you to talk like an alien...and break glass...and have a sword fight. Confused? Check out the video above, you really need to see the AirJamz in action to appreciate it.
BUNN 10-cup Programmable Coffeemaker, You Need Energy To Play With Gadgets
If you are going to enjoy your gadgets, you need to be caffeinated. The thing is, you don't want tasteless, bitter coffee giving you your caffeine fix, you want a Golden Cup certified cup of delicious Joe. Yes, there really is such a thing as Golden Cup certified and this coffee maker is one of the only home units that can deliver it. Watch the video to learn more.
AirSense Air Quality Monitor and Ion Air Purifier, Is Your Air Killing You?
If you are reading this post in your home you might want to hold your breath...forever. Or, a better choice would be get the AirSense Air Monitor and Purifier. You see, the air in your home might be filled with pollutants that are making you sick. Don't worry, just get the beautifully designed (and small) AirSense and breathe easy.
Mevo Livestream Camera, Like Getting 8 Cameras For the Price Of One
If you have ever tried to do a Live stream, you will immediately appreciate what the Mevo Camera does. By using the Mevo and the included app you can do live cuts between the 8 simulated cameras that the Mevo creates. No more lugging around a ton of gear to do a Live-stream. Definitely check out the video above, very cool stuff.
The Mevo Camera is Available For $399 on Amazon.
The Parrot Mambo Drone, Fire Away...and Bombs Away
I know, you have all heard of drones. What you might not have heard of is a mini-drone with a 6-shot cannon and remotely triggered claw. Meet the Parrot Mambo. Fire away at targets with the cannon and then bombs away...as you try to drop marshmallows in a cup of hot chocolate, from 50 feet up.
Divoom TimeBox Smart Alarm Clock, For The Pixel Art Lover In Your Life
Alarm clocks are boring...unless they can display Pixel Art and wake you to a soothing assortment of colors and sounds. The Divoom TimeBox is app controlled and features 121 high quality full RGB LED pixels, these pixels can deliver up to thousands of vivid colors, all with the luminosity as a 3W night lamp. You really need to see this one to appreciate it, so check out the video above.
Noctic Focus Flashlight, This Is The Flashlight Every Flashlight Geek Wants
Some people just don't get it. They think flashlights are all the same. Poor uneducated, non-flashlight geeks. The Noctic Focus Flashlight will make any flashlight geek happy and it may even make non-believers see the light :)
StayblCam Video Stabilizer, Take the Shakes Out of Your Video
As the cameras on our smartphones have improved year after year, more and more people shoot all their video on their phone. While the resolution and quality is great...the constant shaky footage is enough to drive folks insane. Pickup the easy to use, portable and waterproof StayblCam Video Stabilizer and kiss your shaky footage goodbye.
Samsung T3 Portable SSD Hard Drive, The Boring Gadget To Make Other Gadgets More Exciting
Yes, a Solid State Drive (SSD) by itself is not very exciting. However, the Samsung T3 Portable SSD Drive is so fast, versatile and easy to use, it will make your other gadgets more exciting. Tablets sure are cooler when their video doesn't lag. Video editing on a Mac is much more exciting when your video doesn't skip or stutter. The Samsung T3 SSD is the gadget to make your other gadgets work better.
The Edge Desk System, A Portable Home For You and Your Gadgets
You have plenty of gadgets, but do you have a comfortable place to use your gadgets? If space is at a premium and your bed has become your office, may we recommend you take a look at The Edge Desk System. As the video shows, it is a portable desk system, with a built in chair and totally awesome comfort and ergonomics.
VR Real Feel Racing, Inexpensive Virtual Reality Racing
Finally we end on a fun and affordable note. The VR Real Feel Racing system allows you to do 3D virtual reality racing on the cheap. For under $30 you get a VR headset and bluetooth steering wheel. Add in your phone and the included app and start racing!
Okay now go out there and discover these hidden gems and have fun!
Related