Yes, we are in a new year! It is 2014, and the new year awaits you to be your best self. Well, one of the best gifts that you can give yourself this year is a completed application to refinance your student loan. And if you do not have a student loan, you definitely know someone who does. If your refinance application is approved, you (and them) can potentially save thousands of dollars. As a country, we are in such a student loan crisis that even Congress is finally stepping up to make it easier for borrowers to get lower-priced loans through Senator Sherrod Brown's bill known as Refinancing Education Funding to Invest (REFI) for the Future Act of 2013.
Why Should You Refinance a Student Loan?
Not to be confused with consolidating a loan, when you refinance a loan, new lender effectively pays back your old loan and you get issued a new loan at a potentially lower interest rate, with a lower required monthly payment. Your new rate is based on your credit profile, so make sure you are in good standing with the credit agencies. Since interest rates are likely to remain low for the next few years, you have the unique opportunity to save thousands of dollars. You can refinance a federal or a private loan. You don't want to miss this gimme.
As an example, if you have a $100,000 balance on your grad student loan at a current rate of 6.8 percent, and you get approved into a new loan at 5.5 percent, you will save approximately $8,000 in interest over the life of the loan if you refinanced right at the beginning of a 10-year student loan repayment process. Instead of paying $1,151 each month, you will pay only $1,085. So, you also lower each monthly payment.
If you wait even a few years after repayment begins, you will not save as much in interest because you will have already paid a significant amount of interest on the loan; you pay more interest (and less principal) in the beginning of the loan repayment period than at the end of the loan repayment period. For example, in the first 36 months of student loan repayment on a 10-year loan, you typically repay approximately 50 percent of the total interest on the loan, assuming you make the minimum required payment.
Finally, if you extend the payment period to a longer term, such as 15 years, on a refinance you will actually pay more interest over the life over the loan, even though the monthly payment is lower.
How Do You Refinance a Student Loan?
Step one in refinancing a student loan is finding out if your current lender offers a refinancing option. If you want to stay with your lender, this is a viable option. However, there are only a few companies that offer refinancing of both federal and private loan. One such company is SoFi, which offers an alumni-funded refinance vehicle. One perk of the company is that they will put $100 in your bank account if your application is approved, but this is a little token for savings you potentially thousands. Another refinance option is Common Bond, which is tailored for graduates who earn their Masters in Business Administration, or MBA, degrees.
Once you get comfortable with the refinancer, you must go through their application process. Now, this can be somewhat grueling as it can take up to 60 minutes and it requires you to gather information from proof of income and identification, verification of the actual loan and a statement, and permission to run a credit check. In order to get approved by these private companies, you must have a healthy credit score and demonstrate a history of paying bills on time, as evidenced by your credit report. Also, the best time to refinance your loan is when your income is consistent insofar as you will not risk missing a loan payment.
What Risks Do You Face When You Refinance?
Now, all gifts that are this good come with a few strings attached. Remember, when you refinance you get an entirely new loan, and you essentially start the repayment clock over. Since you have hit reset, you are extending the entire number of repayment months, and you can potentially pay more in interest over the total life of the loan if you do not refinance at the beginning of the loan or your interest rate is not low enough. Most refinance sites have calculators that allow you to see how much you will pay in interest over the life of the loan.
The best way to overcome the risk of paying a lot of interest is to pay more than the required payment in the first few years, and thus pay-off your loan quicker than expected. This is called pre-payment, and lenders hate this, but as a borrower, this is one of the best way to make sure you do not pay a lot in interest.
Also, when you refinance a federal loan into a private loan, you forgo some of the benefits offered through the federal loan program. For instance, if you currently benefit from income-based repayment or loan forgiveness, these options will not exist when you refinance a loan. Furthermore, your new lender might not allow you to defer your loans if you lose your job or are unable to repay your loan for another reason. Finally, you may not be able to deduct interest on your student loan if you refinance. It is very important to ask the refinance company what benefits will still be, and will not be, in place if you refinance your loan.
After you assessed the risks for your own personal situation, see if they outweigh the benefits. If not, do not refinance your loan. If the benefits outweigh the risks, however, refinancing your loan can be the quickest way to save thousands of dollars without cutting your spending, and it will be the best gift you give yourself in a long time!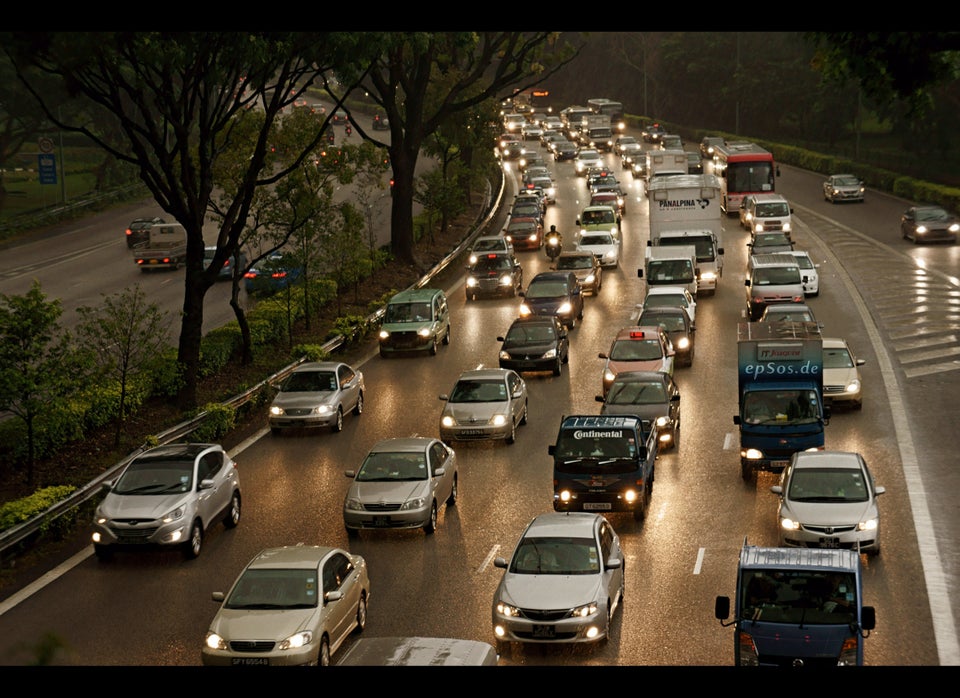 10 Costs You Should Always Negotiate
Related