It's the most wonderful time of the year…just not for your wallet.
The holidays are an exciting time filled with festive occasions, delicious baked goods and treats, and lots and lots of shopping. It's the season of giving, and it's pretty easy to get carried away during those weekend mall trips. It's all fun and games until the January blues hit you just in time for the credit card bills to start rolling in.
Not this year. Before you start buying every shiny, new item you set your eyes on, make a game plan and act strategically. Not every toy you buy needs to cost an arm and a leg. In fact, some of my favorite toys of the year are actually under $20.
Yep, you read that right. These homerun toys will not only be an instant hit, but they'll also keep you within your budget this holiday season.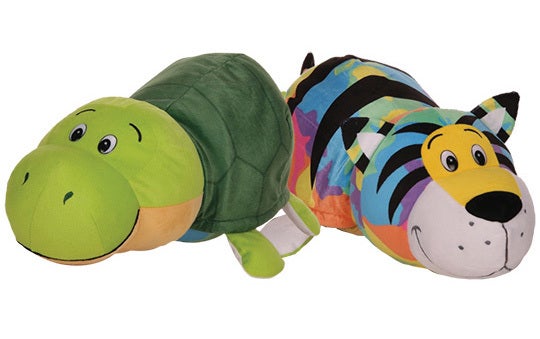 Two is better than one, especially when you are getting two for the price of one. The latest line of FlipAZoo friends features new plush characters that switch back and forth to reveal two cuddly characters in one. Some FlipzAZoo characters include a pink cuddly pig that flips into a fluffy cow, and a brown floppy-eared bunny that transforms into a yellow and pink horse. Kids will fall in love with their stuffed companions, and with the opportunity to switch from one plush animal to an entirely different one, they'll never grow bored of their faithful friends. As they say, double your pleasure, double your fun!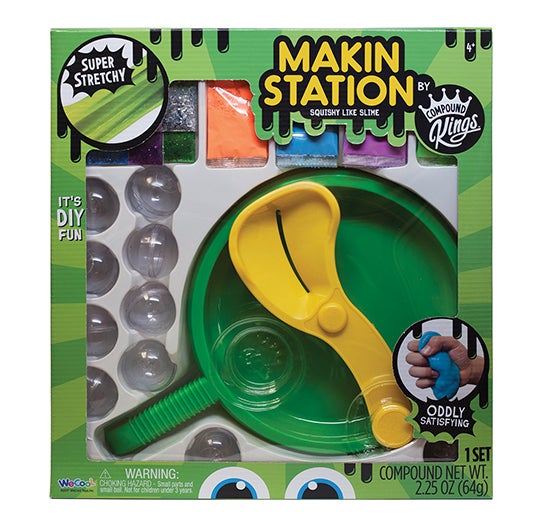 Slime took the nation by storm this year and it's not going anywhere anytime soon. When you walk into toy or craft stores, you'll easily be overwhelmed by the abundance of slime products on the market. The Makin Station by Compound Kings is one of my favorite slime kits because it gives kids all the tools they need to create more than a pound of slime. It even includes a measuring cup, storage pods, and sixteen powder packs to make slime in all type of colors, including glitter styles! It's slime time!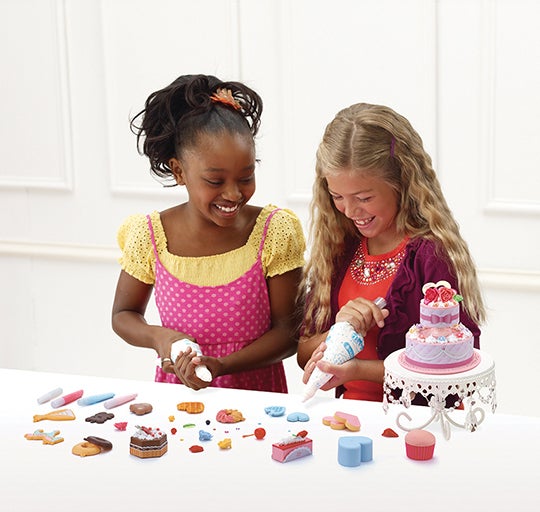 Cake-decorating is the highest form of art, and now kids can whip up their own pretend treats, no baking skills required! The set includes everything kids need to decorate collectible play desserts that look like they belong in the front window of the neighborhood bakery. The treats include pocket-sized candy-colored cakes, a two-tier cake, a cupcake, an ice cream cone, and a baby blue cat-shaped macaron, all ready to be decked out. Someone grab my apron!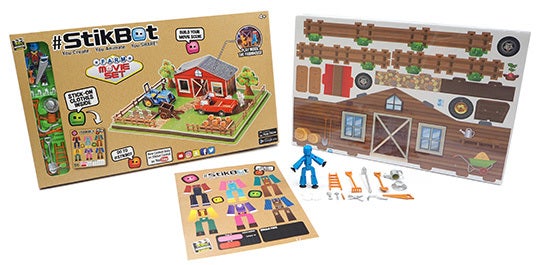 Movie-makers in training can take a seat in the director's chair and create unique movies. The kit lets kids create themed pop-up movie scenes with two different 3-D sets, and then place Stikbot figures on the surfaces. Stikbots are easy-to-pose figures with built-in suction cup hands and feet designed to stick to flat surfaces. Using the Stikbot Studio app, film-makers can snap photos and stitch them into a film. Lights, camera, action!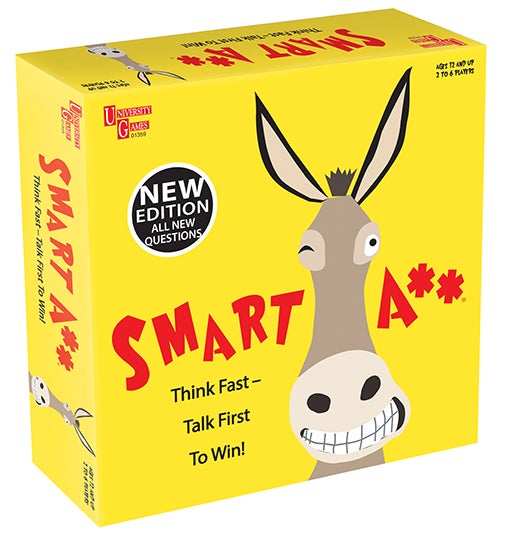 Let's face it, at one point or another, our beloved kiddies all have their smart aleck moments. This revamped party game from University Games lets players put their money where their mouth is. This trivia games tests players' wit, as they are challenged to answer a question with eight clues. The first player to yell out the correct answer wins the round. Be prepared for actual LOL-ing to ensue!
Laurie Schacht, also known as The Toy Insider Mom, has covered the toy industry for more than 20 years. The Toy Insider is a year-round resource for parents, grandparents and other gift-givers looking for the best toys for their kids. The Toy Insider also produces an annual holiday gift guide featured in Family Circle magazine. Visit thetoyinsider.com for the latest toy news, reviews, giveaways, and more.
Calling all HuffPost superfans!
Sign up for membership to become a founding member and help shape HuffPost's next chapter
This post was published on the now-closed HuffPost Contributor platform. Contributors control their own work and posted freely to our site. If you need to flag this entry as abusive,
send us an email
.