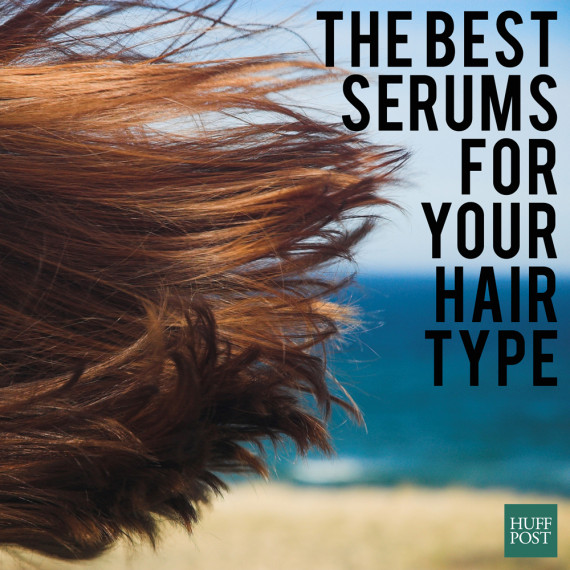 Photo credit: Cam Barker via Getty Images
Does your freshly straightened hair turn into a frizz ball the very second you step outside? Even when you take the extra step to slather on oils to help maintain shine and keep strands in place? Then it's quite possible that your beauty routine is missing one crucial product: hair serum.
"Hair serum benefits people the most with dry, frizzy hair," says Matrix haircare celebrity stylist George Papanikolas. "Using hair serum allows your hair to become silky smooth and manageable. The silicon in serums coats the hair and serves as a protectant from the sun, pollution and humidity. It also makes hair shinier and provides a more healthy appearance."
Not all hair serums are made the same, so Antonio Prieto, a celebrity stylist and salon owner, suggests that you refrain from using those with a high concentrate of alcohol, which can make your dry hair even more dry. Instead, look for naturally moisturizing ingredients like Moroccan or Argan oil.
"Make sure the hair is towel-dried well. You don't want the oil competing with water as it may make the hair look greasy," he adds. "And always apply the serum in the direction of the cuticle [from top to bottom] for ultimate smoothness."
When using flat irons or hot rollers, Papanikolas prefers to apply a serum afterwards because the combination of heat and the product can be harsh on the hair.
To find the best hair serums for your hair type, read on for Papanikolas' and Prieto's tips, along with our product recommendations to help you win the fight against frizz.
If you have fine/thin hair...
Steer clear of serums labeled "extra-moisturizing," as they can weigh hair down. Papanikolas suggests opting for a lightweight product made of Indian Amla oil, which renews fragile, weak hair for restored strength while enhancing softness.
If you have thick/wavy hair...
"It can be unruly and extra dry," says Papanikolas. "You will need a serum that is not overly lightweight to handle the dryness." Murumuru oil is the stylist's fave for controlling thick, frizzy hair and providing smoothness and shine. Meanwhile, Prieto believes a serum that's formulated with intensely hydrating emollients such as Argan, Amla and Camellia oils will provide necessary nourishment.
If you have curly/coarse hair...
Your hair is delicate by nature, according to Papanikolas. "You need something with the right amount of shine and weight with curl encouragement through moisture," he says. Gardenia and coconut oils are ideal for ultimate softness. Pro tip: It's best to use serums on curly hair 2-3 days after washing, when curls start feeling dry, breaking up and causing frizz.
If you have color-treated hair...
Conditioning serums that help to preserve color with natural glaze finishes are a godsend. Not only do they add hydration to parched locks, but Prieto notes that they provide protection for guilt-free heat styling.
Related
Before You Go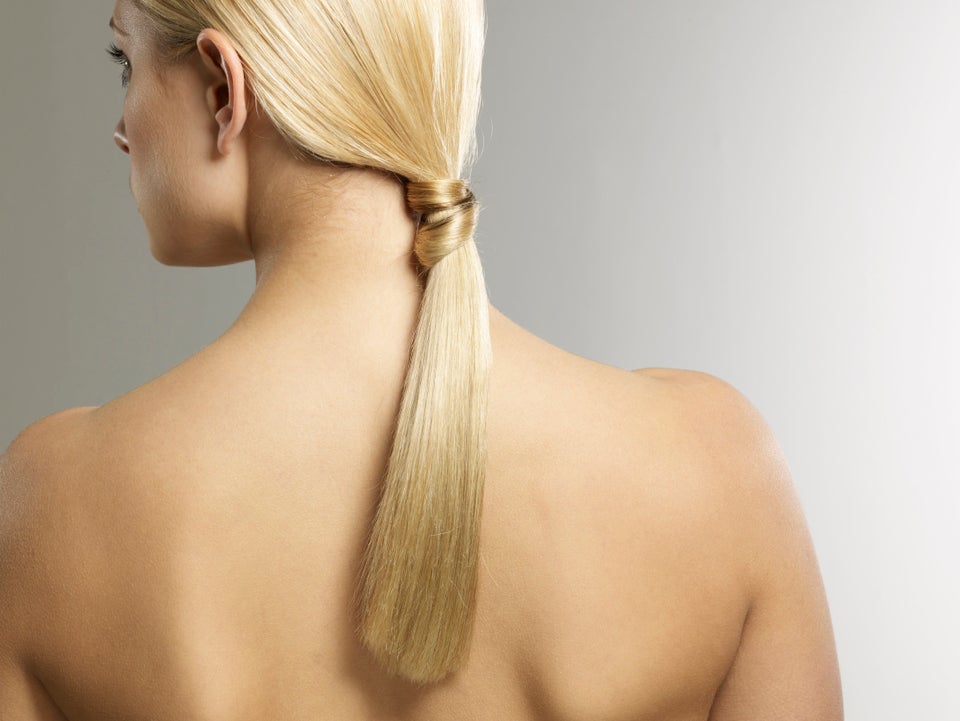 Hair Mistakes That Make You Look 10 Years Older