There's never been such inner-office excitement as the day our editors decided to conduct a hummus taste test. We're big fans of the creamy, savory dip, and we couldn't wait to find out which brand is the best of the bunch.
Hummus, which is the Arabic word for chickpea, is described as being a ubiquitous paste of chickpea and tahini (sesame paste) with garlic and lemon. It's made by a seemingly endless number of brands across the country, but we got our hands on the classics that were most widely available to us.
Our test was conducted completely independent of the brands (we promise, we're not sneaking in advertisements!). We did a blind taste test, sticking to original flavors only. Each hummus was given an overall score between 0 and 5, and then given an average approval rating between 0 and 100 percent. Find out which brand won the challenge!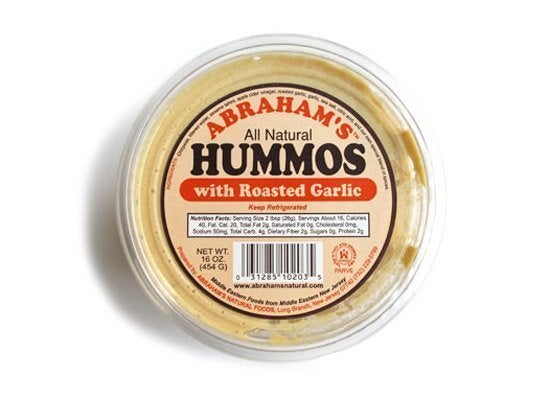 The Best Hummus: Our Taste Test Results