Instant oatmeal is the poor-man's oats -- it's a little heavy on the sugar and doesn't deliver the same health benefits that steel-cut oats do -- but it's a pretty popular breakfast and snack option, nonetheless. We wanted to see if our go-to instant oatmeal was the best on the market, so we decided to test out some popular brands and give them a ranking. The flavor? Apples and cinnamon.
So, what's the difference between instant and regular oatmeal? Instant oats have been finely milled to decrease their cooking time down to 1 to 2 minutes, and they're treated with chemical preservatives and flavors. You're basically trading in some health benefits for convenience. So if you're truly looking for something tasty, we're here to help you find the best (and we were shocked at how big of a difference there was between the seven oatmeals that we tasted).
Here's how the tasting worked. To put our oatmeals on a level playing field, we made each bowl with water (not milk) and cooked it according to the package's microwave specifications. (For a creamier version, you can obviously make your oatmeal with milk.) Our testers blind-tasted the oatmeals and scored them based on texture and flavor.
Which oatmeal was tops? Check out our slideshow below to find out.
What's your favorite? Leave us a comment and check out all of our previous taste tests below!
As always, this taste test is in no way sponsored or influenced by the brands involved.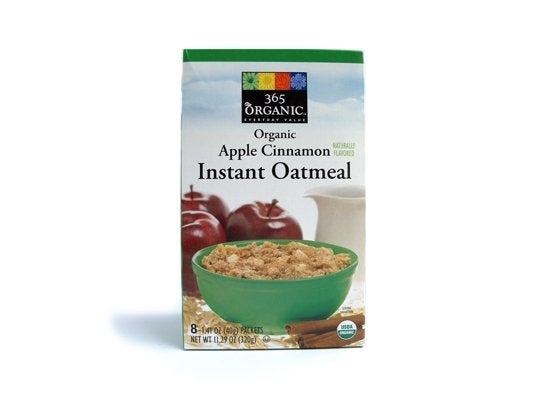 Apple-Cinnamon Instant Oatmeal Taste Test
Previous Kitchen Daily Taste Tests: