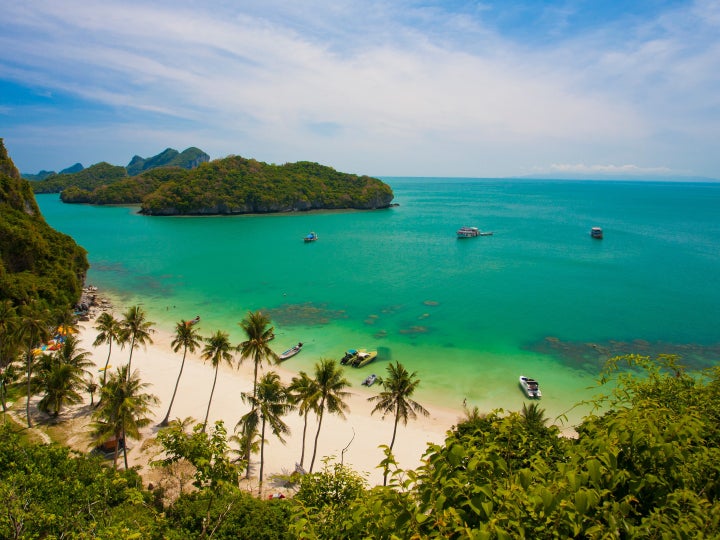 Off of its two coasts, there are literally hundreds of islands to choose from on a trip to Thailand. There's something for just about every type of tourist, too; the trouble is in knowing the difference between carefully developed areas that could host picturesque weddings and the untamed isles ripe for the adventurer. Here's a primer on the Thai islands for every type of traveler.
Between the Six Senses's peerless infinity pool and the Four Seasons's eclectic range of carefully choreographed experiences — everything from a private beach picnic to fine rum flights paired with ripe seasonal fruit — it's hard to blame anyone for hiding from the rest of humanity here. Do check out Wat Plai Laem before you return to reality, though; it's about as colorful and campy as Thai temples get.
Best for: Honeymooners who don't want to leave their beach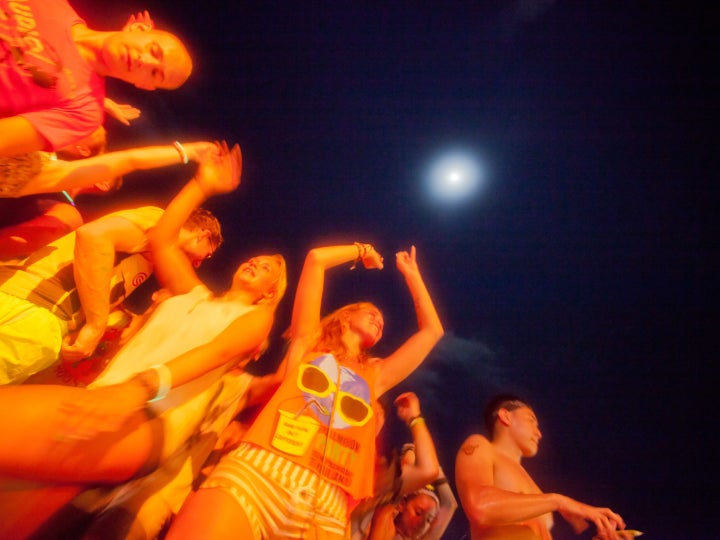 Here it is: The island that popularized "Full Moon Parties" (a.k.a. no-holds-barred all-night raves) and inspired similar love-or-loathe affairs in such exotic locales as Goa, Zanzibar, and Zadar. Come for the striking white sands of Haad Rin beach; stay for the Red Bull-and-rum-fueled examples of what not to do in this widely documented Facebook age. Perfect for people watching.
Best for: Unapologetic partiers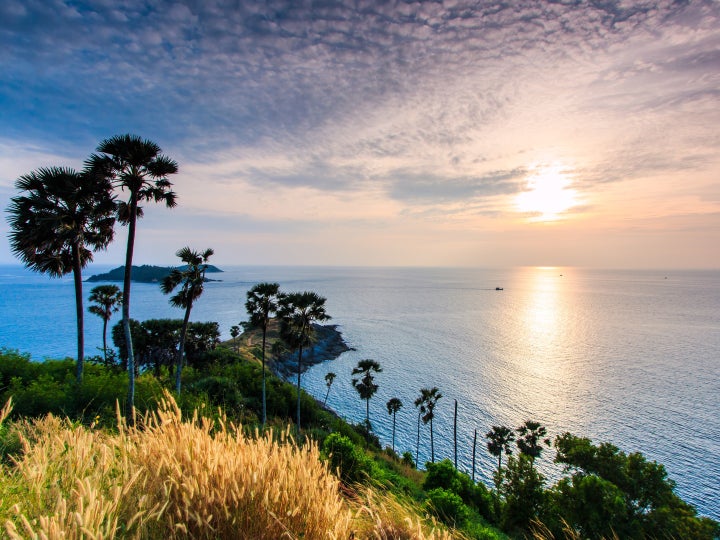 Thanks to tireless campaigns about the "Pearl of the Andaman Sea" and ample flights from Bangkok that take less than 90 minutes, Thailand's largest island has been one of its biggest draws since the '80s. This means it's a microcosm of what's both good and groan-inducing about tourism. To experience the former (and avoid the latter) skip the long overcrowded west coast (including the sordid leanings of Patong Beach) and head to a quieter corner like Cape Panwa. Luxury accommodations around these parts include the private oceanside penthouses and pool villas at Sri Panwa. One of the country's most acclaimed rum distilleries is also about 30 minutes away by car if you're looking for something truly local.
Best for: Tourists with limited vacation time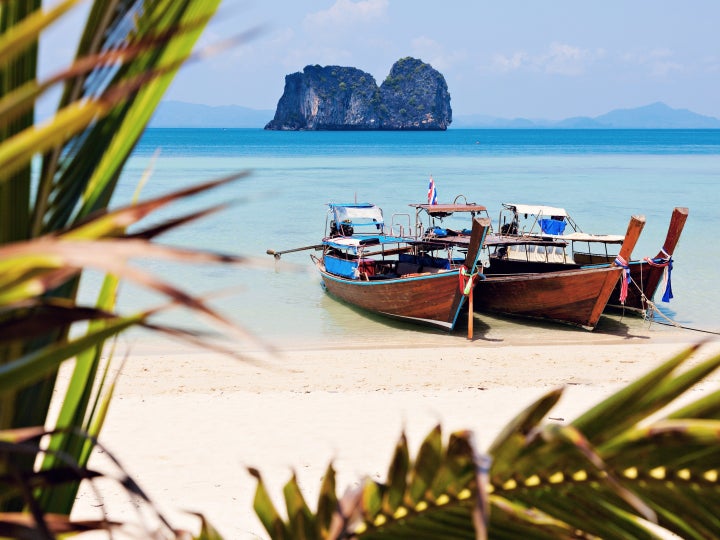 Most of Ko Lanta is flat and can be explored on motorbike without feeling like you're going to be run off the road. Tons of short-term accommodations on the west side offer both luxury and mid-range options, too, attracting couples and families looking for all the right amenities and a weeklong retreat . (One immaculate spot that earns high marks across the board is Alanta Villa near Khlong Khong Beach.) For a more local experience, take a break from the cushy hotels in favor of a homestay in the Old Town area on the east coast, a fishing village free of any overeager salesmen or haggle-fueled hassles.
Best for: Intrepid first-timers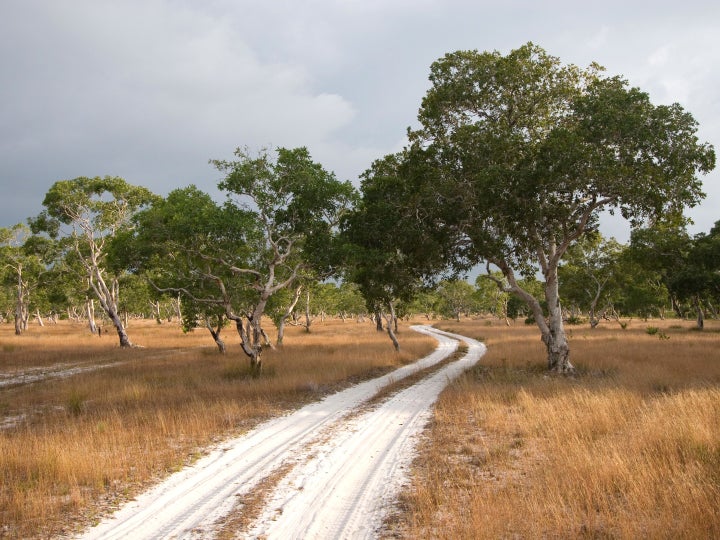 Even the beaches are undeveloped on Golden Buddha Island, making it an all-too-rare break from the tourists and touts that vie for one another's attention elsewhere. Not to mention it's also the ideal spot for sea turtles to nest in peace. The barren landscape further inland could almost classify as savannah—full of desolate sand dunes and dazzling birds you'll need a comprehensive field guide to identify. It's not the most luxurious beach landing unless your choice of welcome drink is a self-bought two-liter bottle of water, but if your idea of fun is riding a bike for hours on end without seeing a single other person, this'll be your happy place.
More from Condé Nast Traveler: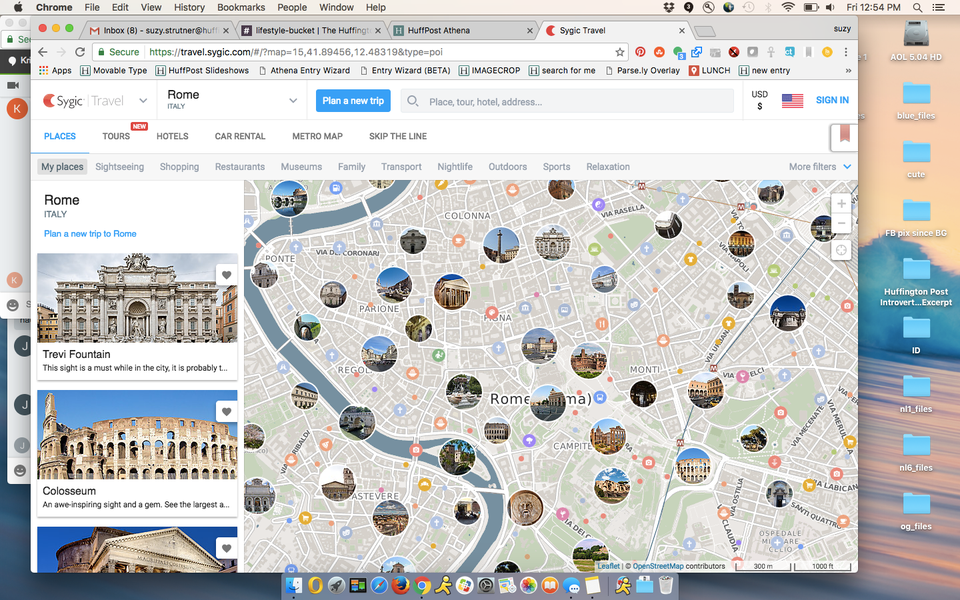 Best Travel Sites For Planning