Sure, the backpackers might think they've got the inside scoop on all of South America's hidden spots, but no matter how many recommendations are passed along on the Inca Trail or in Cuzco bars, this vast continent always has more surreal places to uncover. Here are some oft-overlooked destinations with spectacular landscapes, fascinating cultures, and good times just waiting to be ruined when the backpackers finally show up.
Salvador, Brazil
Why you need to go: Brazil is already home to some of the most fun-loving people to walk the earth, but in Salvador, the capital of Afro-Brazilian culture, locals squeeze even more joy out of life. The buildings in the historic city center are painted bright colors, the music thumps with big drum beats, and the food is spicier than you'll get elsewhere. Oh, and the surrounding area is home to some of the country's most spectacular beaches. So, there's that.
The one must-do thing: As any Brazilian will tell you, Carnival in Rio is minor league stuff served to tourists. Salvador throws the country's craziest Carnival.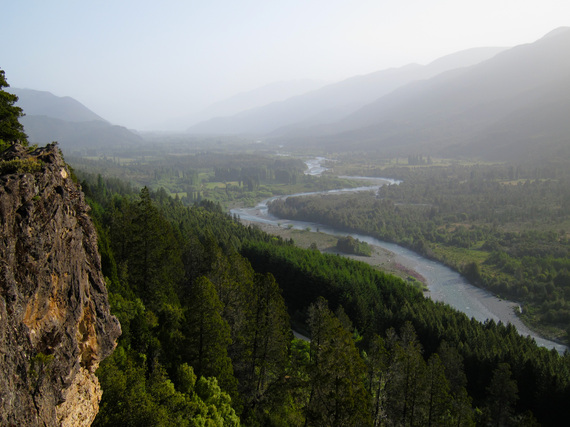 Credit: Flickr/Miguel Vieira
El Bolsón, Argentina
Why you need to go: Bariloche might be where everyone flocks in Patagonia's Lake District -- and don't get us wrong, it's darn beautiful -- but this happy, hippie village nestled in a valley about four hours away by bus is where you can really kick back, relax, and get your uninterrupted nature on. After you hike, bike, raft, swim, or just gallop off on horseback into the sunset, you can reward yourself with artisanal suds from local brands like El Bolsón; they brew some of the tastiest beer on the continent, and it's made with all ripe, organic ingredients from the area.
The one must-do thing: El Bosque Tallado, or the Carved Forest, is like a sightseeing two-for-one: An open-air art museum with about 30 sculptures rendered from the burned remains of trees, plus those hard-earned, sweeping views of the town and valley below and mountains beyond. It's breathtaking, and not just because the climb there probably will leave you panting.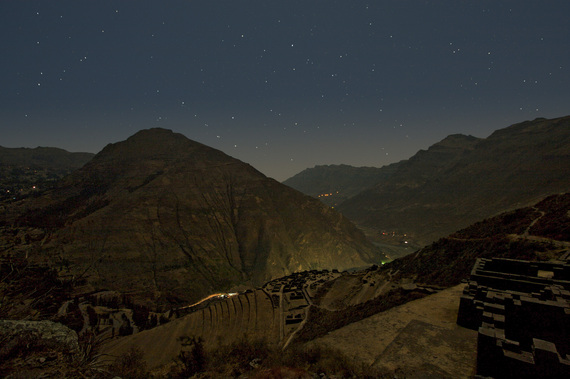 Credit: Flickr/StarryEarth
Pisac, Peru
Why you need to go: When people have express trips planned to Machu Picchu, this indigenous town in the Sacred Valley rarely makes the cut. Others plan it as a stopover to acclimate on their way to bigger named ruins beyond. But with its happening local market in the central plaza and seriously impressive Incan ruins -- which include tiered, terraced fields rising up the mountain from town and a citadel at the summit -- it's well worth a visit in its own right.
The one must-do thing: The views of the Urubamba Valley you'll enjoy from walking through the citadel, burial sites, and other hilltop ruins rival anything you'll see at Machu Picchu -- even beat it. (Yeah, we said it.)

Credit: Flickr/aloys_dharambure
Colonia del Sacramento, Uruguay
Why you need to go: Colonia is a ferry ride across the way from Buenos Aires, but this quiet destination feels a world apart. Dating back to the late 1600s, this is one of Uruguay's oldest enclaves, and its heritage has been dutifully preserved: the cobblestone streets and historic buildings in the city center all comprise a protected UNESCO World Heritage site. Watching a sunset along the Río de la Plata, preferably in one of the cafes, restaurants, or bars dotting the waterfront should bring a moment of Zen that would rival the end of any episode of the Daily Show.
The one must-do thing: You can do it all in a day, sure, but to really get into Uruguay's characteristic friendly, relaxed vibe you'll want to stay a night.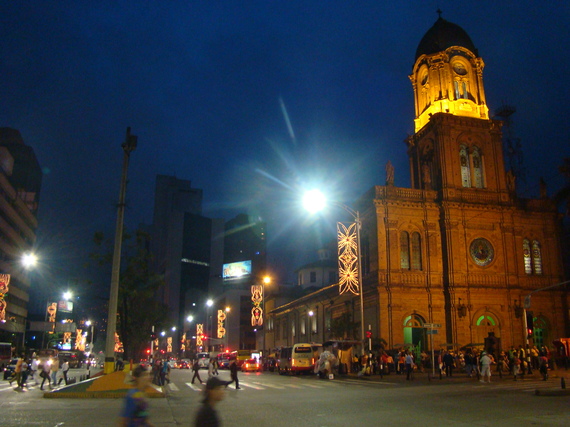 Credit: Flickr/Iván Erre Jota
Medellín, Colombia
Why you need to go: You might land in Bogotá after watching Narcos on the flight and have some days planned in the capital, but anyone who has been to Medellín will urge you to get to Colombia's second-largest city as fast as possible. It might not be obvious at first glance why everyone is pointing you to this metropolis situated in a valley (or why it's an expat hotspot), in part because this was, not all that many years ago, the country's drug capital. But Medellín has left all that behind and everyone just wants to have fun (without selling drugs!), and the nightlife proves locals are really good at it. Also, they're beautiful. As is the city. As is the weather.
The one must-do thing: Artist Fernando Botero hails from Medellín and his larger-than-life, voluptuous sculptures -- you've probably seen his work even if don't realize it -- decorate the city, with more than 20 in the eponymous Botero Plaza alone.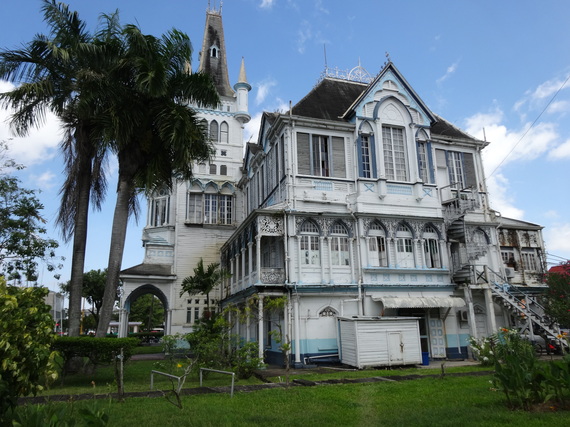 Credit: Flickr/amanderson2
Georgetown, Guyana
Why you need to go: Check the map, because yes, this is a South American country despite the decidedly Caribbean look and feel (particularly in the country's capital). And while most people use Guyana's biggest city as a jumping-off point for exploring the country's rainforests, it more than holds its own. Georgetown derives its charm from its wooden colonial buildings and iconic markets, and there's also a rum distillery in town (Dememara).
The one must-do thing: Maybe this isn't the most feasible, but Pauly Shore reportedly has a party mansion here. Really. Let us know what it's like. If Pauly Shore won't let you in, however, there's always the distillery.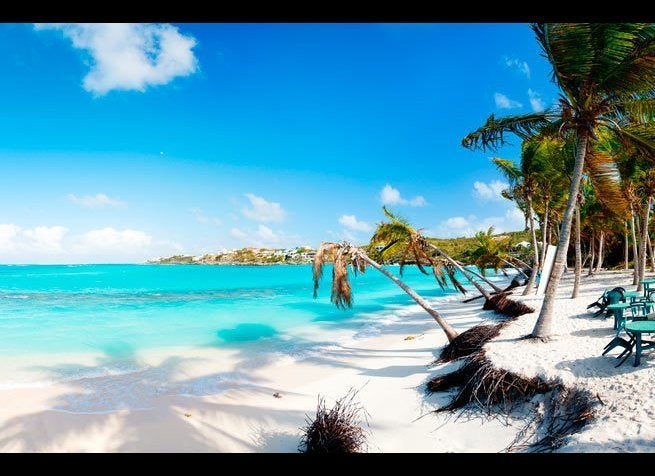 Under-The-Radar Vacation Destinations