For much of the United States, tomato season is a brief and intense time when farmers, gardeners, professional chefs and home cooks strive to make the most of these flavorful, widely beloved, but sometimes challenging fruits (which we all treat more like a vegetable).
While it's hard to think of a bad way to use a freshly picked tomato during the height of the season, certain dishes enjoy closer associations with the tomato than others, and we found ourselves wondering whether specific tomato varieties are especially well-suited to our favorite tomatoey summer eats. That's why we asked a group of pro chefs with plenty of tomato knowledge to recommend their preferred styles for six popular summer meals.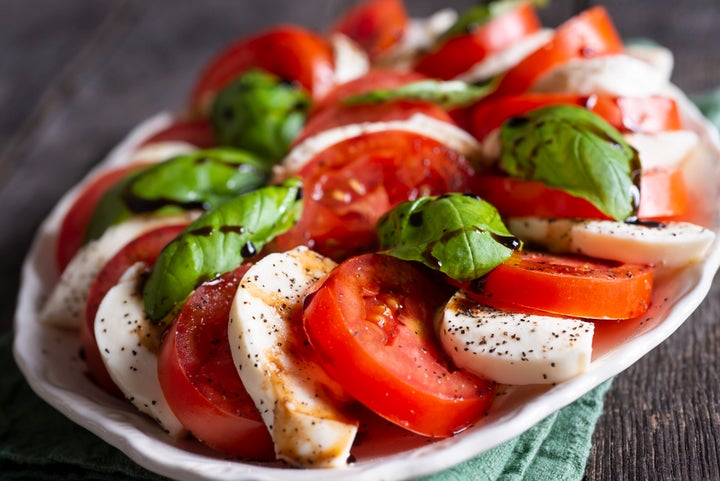 For Caprese Salad
Vine-Ripened Tomatoes
The simple Italian salad known as Caprese is a prime example of a dish that allows tomatoes to truly shine without too many frills or accessories. Raw tomatoes, fresh basil leaves, creamy mozzarella cheese, a drizzle of olive oil, a pinch of sea salt and maybe a touch of balsamic vinegar are all you need, so the quality of each ingredient holds particular importance.
For Lisabet Summa, co-owner of Elisabetta's Ristorante in West Palm Beach and Delray Beach, Florida, the specific type of tomato used for Caprese is less important than the fact that said tomatoes must be vine-ripened and, ideally, sold with the vine stem still attached.
"Get thee to a produce stand and find the ripest field-grown local tomatoes that you can get your hands on," Summa said. "Tomatoes picked at the peak of ripeness, which is code for sweetness and juiciness set off by mild acidity, are the winner." She went on to say that "the aroma of the stem of the tomato gets me first. I love that green, earthy, unmistakable [smell]. Whether large or small or heirloom or beefsteak, your best choice will always be one where flavor and quality trumps all else."
Cherokee Purples
A type of heirloom tomato named in part for its rich red-violet hue, the Cherokee Purple offers both vibrant flavor and serious visual appeal to a Caprese salad. "Cherokee Purples are a great heirloom tomato for simple preparations like a Caprese salad," said Greg Garrison, chef of Prohibition in Charleston, South Carolina, and Repeal 33 in Savannah, Georgia. "They are slightly acidic and relatively balanced tomatoes that go very well with a dressing or vinegar, and they add a little color to an otherwise basic dish."
Early Girls
The Early Girl is a hybrid tomato so named because it tends to ripen earlier in the season than other tomato varieties. Its bright red color and multilayered flavor make it a Caprese favorite of Ginger Pierce, culinary director of 1 Hotel West Hollywood in California.
"The perfectly ripened medium-sized tomatoes are wonderfully round and intensely red," Pierce said. Pierce also recommended mixing the Early Girls in with some cherry tomatoes when plating your Caprese salad, as the different sizes, textures and flavor notes result in a "captivating Caprese salad brimming with diverse flavor profiles and textures."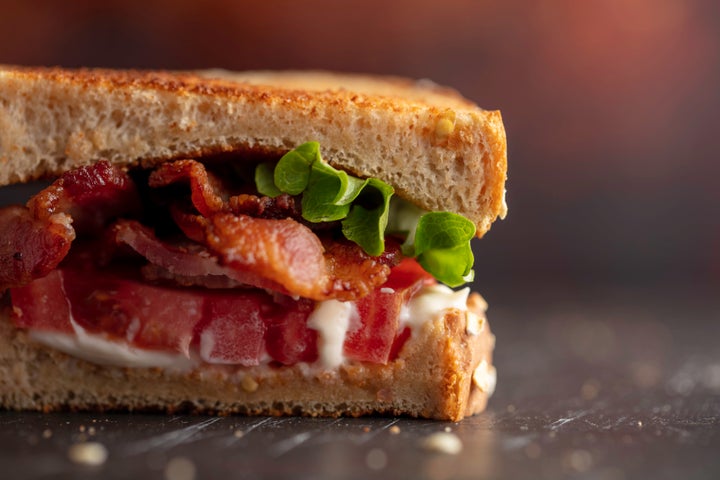 For BLTs
Beefsteak Tomatoes
Beefsteaks count among the largest types of tomatoes, and their thick and juicy flesh gives them enough substance to play a starring role in a bacon, lettuce and tomato sandwich.
"I stick to the classic beefsteak tomato for BLTs. They are the juiciest and most balanced tomato that signals the beginning of summer for me!" Garrison said.
Nico Romo, chef/owner of Nico, Bistronomy by Nico, and Laura in Charleston, South Carolina, also likes to make BLTs with beefsteak tomatoes, explaining that "they are large and firm, so they fit better on slices of bread [and] you get some tomato in each bite. They also hold up better than other tomato varieties against the crispy bacon and when they're compressed between the bread slices."
Heirloom Tomatoes
"Heirloom" refers to tomatoes grown from seeds that farmers or gardeners harvested from the best tomatoes of a past crop. They're much loved for their unique shapes, vivid colors and complex flavors, and these reasons all account for why Victoria Montenegro, chef at the Ritz-Carlton in Washington, D.C., recommends them for BLTs. "I prefer heirloom tomatoes for their often fruity taste, and they come in many different sizes and colors," which match nicely with aromatic basil and rich mozzarella, Montenegro explained.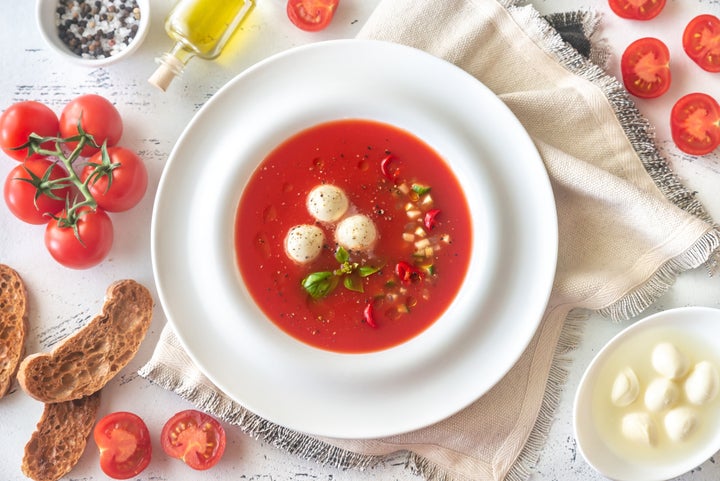 For Gazpacho
Roma Tomatoes
It's time to introduce the undeniable MVP of our "which tomato do you prefer?" chef opinions: the Roma tomato, a form of plum tomato that's popularly grown throughout the U.S. and is a common recipe ingredient.
Horasio Salgado, executive chef of Ceviche in St. Petersburg, Florida, always reaches for Romas when making his version of Spanish gazpacho, explaining that "they are meaty and have the fewest seeds, and their texture will make the gazpacho very smooth and silky while resulting in a very rich flavor."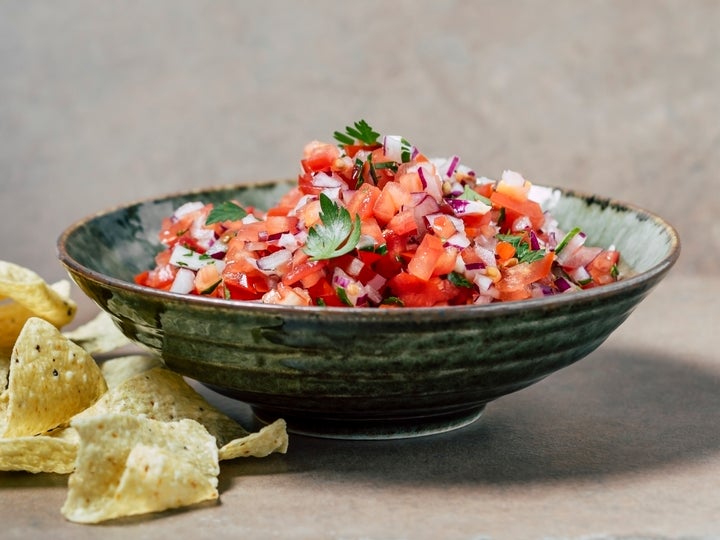 For Pico De Gallo
Roma Tomatoes
Garrison said Romas are also the best tomatoes for bright and zingy pico de gallo, a Mexican salsa made with fresh tomatoes, onion, jalapenos, lime juice and cilantro that's just as delicious as a summer chip dip as it is as a condiment for grilled poultry or fish. "I make most of my salsa-type recipes with Roma tomatoes. The ratio of flesh to seeds is ideal," Garrison said.
For No-Cook Tomato Sauce
Campari Tomatoes
For home cooks who would rather not stand over a hot stove on a sweltering summer day, no-cook tomato sauce serves as an easy heat-free way to dress up pasta with fresh in-season ingredients. Alex Harrell, executive chef of Virgin Hotels New Orleans, said that "for no-cook tomato sauce, I like to use tomatoes that are sweeter and have lower acidity. One of my favorites is the Campari tomato." The hybrid tomato is known for its high sugar content and low acidity, "which has an amazing and bright tomato flavor that makes a perfect summer sauce for pasta and seafood," Harrell said.
Roma Tomatoes
Yet another dish in which the Roma tomato thrives, no-cook tomato sauce calls for "a sturdy fruit that will hold up to the heat of the pasta and the strong garlic flavor," Summa said.
Pierce's fondness for Roma tomatoes in no-cook sauce comes from experience: "During my years in New York City, I discovered that the late summer Roma tomatoes from New Jersey were particularly exceptional for quick sauces. When these tomatoes become wonderfully ripe, I dice them into small pieces and lightly toss them with thinly sliced toasted garlic, my finest olive oil and a handful of freshly picked basil."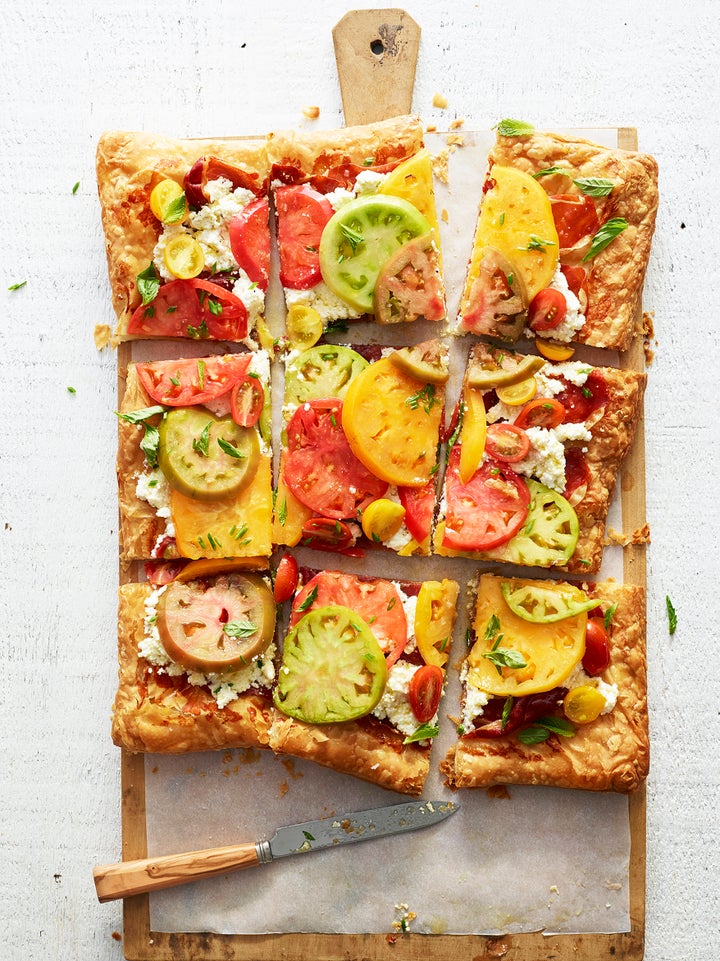 For Tomato Tarts
Cherry Tomatoes
Whether rustic or meticulously designed, tomato tarts are surefire summer favorites among bakers. Some recipes call for the tomatoes to be baked with the crust, while others tell cooks to add fresh tomatoes to a pre-baked crust. For the latter style of tomato tart, Romo said, "I like to use cherry tomatoes. They're more delicate, but they offer great flavor."
Roma Tomatoes
A final vote of confidence for Roma tomatoes comes from Romo, who said, "Roma tomatoes are great for baked tomato tarts, as they can hold up in the baking process and they're sweet."
Heirloom Tomatoes
"I opt for full-sized heirlooms [for tarts] as their slices offer a favorable skin-to-flesh ratio," Pierce explained. She also said that "incorporating a range of colors like Green Zebra, Purple Cherokee, Golden Beefsteak and Brandywine adds both flavor and visual appeal to the dish," which she garnishes with sea salt, fresh herbs and good olive oil.
Before You Go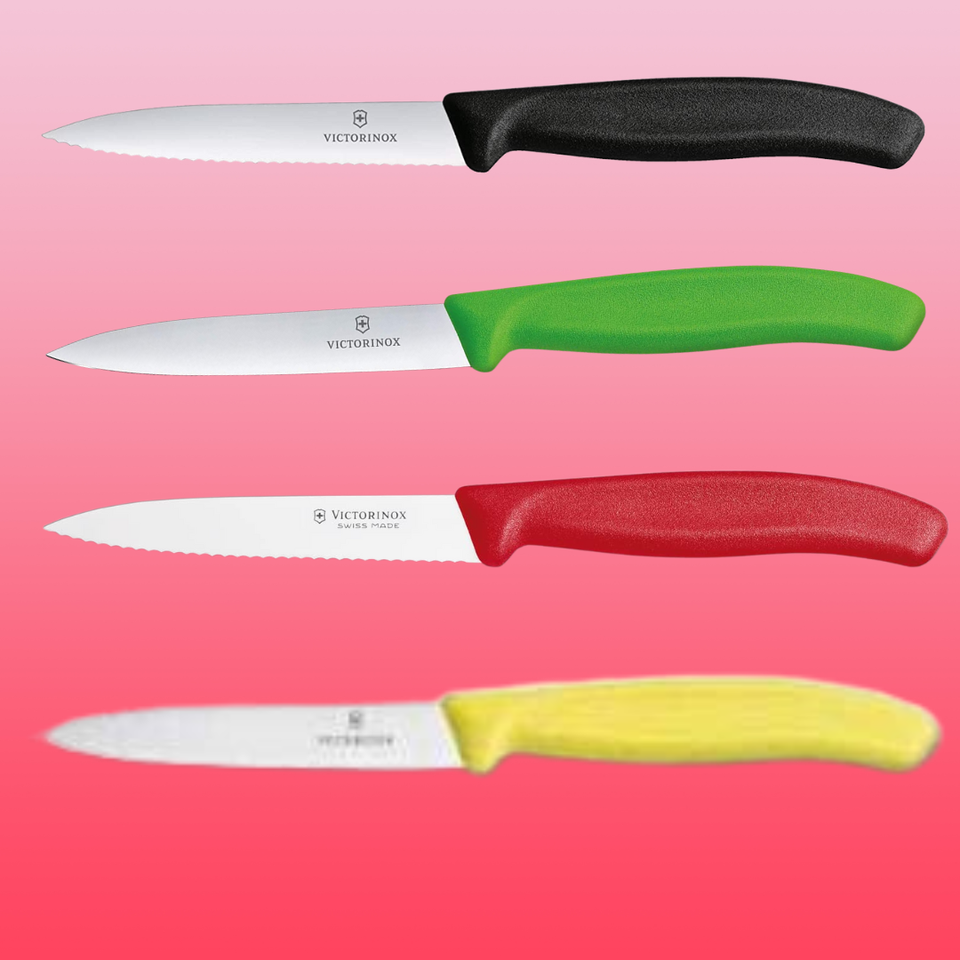 Serrated Knives For Slicing Tomatoes