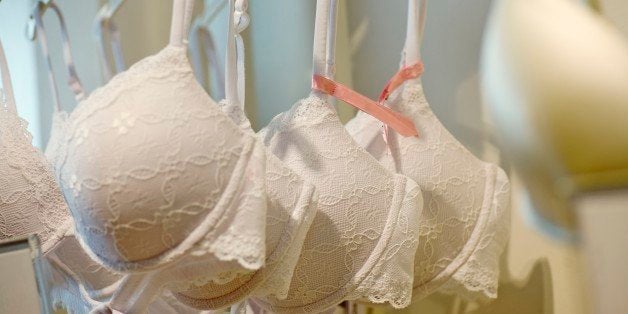 Valentine's Day is a day to celebrate love and romance. If you're in a relationship, it's a day to appreciate your man and feel grateful that he's in your life. If you're not in love, don't stress. Have faith and know that Mr. Right is out there and it will happen for you one day. When the timing is right, it will all align.
I personally love sexy bras and panties. When I walk into a lingerie store, I'm immediately overjoyed with how beautiful everything is. I was taught from a young age that lingerie is something you can wear to make you feel sexy. I don't equate being single with wearing granny pants or being in a relationship with lace and thigh highs. Starting your day off wearing something sensual gives you an extra boost of confidence, only for you. It's like starting your day with a secret. And, when you have a man, sure, he'll absolutely love it too.
On that note, everyone, and yes, I mean everyone, can always manage to improve their lingerie collection. With Valentine's Day fast approaching, what you wear underneath your clothes should make you feel super flirtatious. Whether you like bustiers, bras, panties, or lacy little negligees, here are some ideas of gorgeous lingerie to make you feel a little racy and confident. Trust me. Get ready to feel naughty and nice.

Negligees
The definition of sexy is different for everyone. No one can tell you what you should feel sexy in. A negligee is a happy medium between a bustier outfit and a bra and panties.
Bustiers
Bustiers are a little more risqué. Sure, they're super attention grabbing. But, if you can't wear one on Valentine's Day, then when? Whether you're into see through or a little more covered up, you'll be both fun and seductive at the same time.
Bras and Panties
A good bra can make you feel like a whole new woman. Trust me. Everyone has been there. The power of a bra and panty being your go-to lingerie immediately has the ability to make you feel like the sexiest woman alive.
Thigh Highs
Thigh highs take things to the next level. When you put them on, you're saying "hello! look at me," which on a romantic day like V-Day, is a great thing!
Remember, lingerie is all about what suits your style. It's imperative that you feel confident in whatever you choose to wear.
Popular in the Community